Some say he's an undercover superhero by night, all we know he's not your average Moe by Denver Colorado artist Mike Graves Mike Graves powered by the folks at WeAreNotToys. Mike & WeAreNotToys produce the first small run production figures for your collection.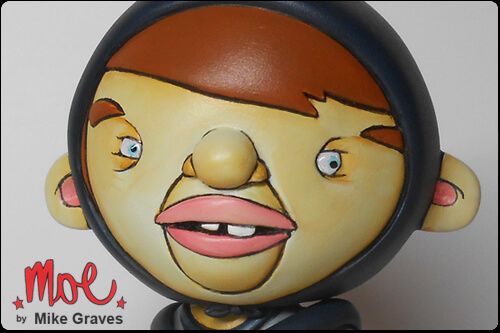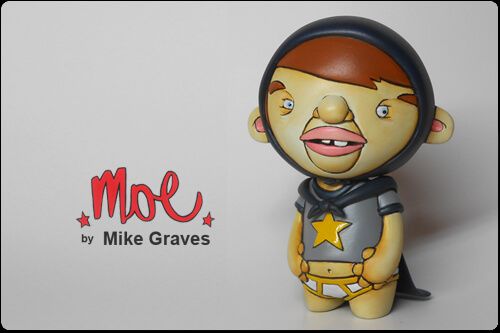 Moe is a 4 1/2" half roto-casted, half solid, hand painted resin version of Graves' mural characters come to life. The Caped Crusader color version is limited to 30 figures, with another smaller color run of 20 to be released by Mike Graves himself down the line.
$100.00 plus shipping.
Hand made in the U.S.A
Find Mike via http://roaneindustries.com/ http://roaneclothing.com/