This ones not for the faithearted for sure. Personally a big fan of Jiangshi classic Chinese "hopping" vampire and I think last year I actually saw this fantastic Jiangshi: Putrefaction prototype on my friend Jeff of FLABSLAB FB feed. I was in shock how real it looked, definitely took me back to my childhood Chinese horror movies. Today the fine folks at Chunkee Studios based in Costa Rica sent in more information about their Jiangshi: Putrefaction as the release is coming closer.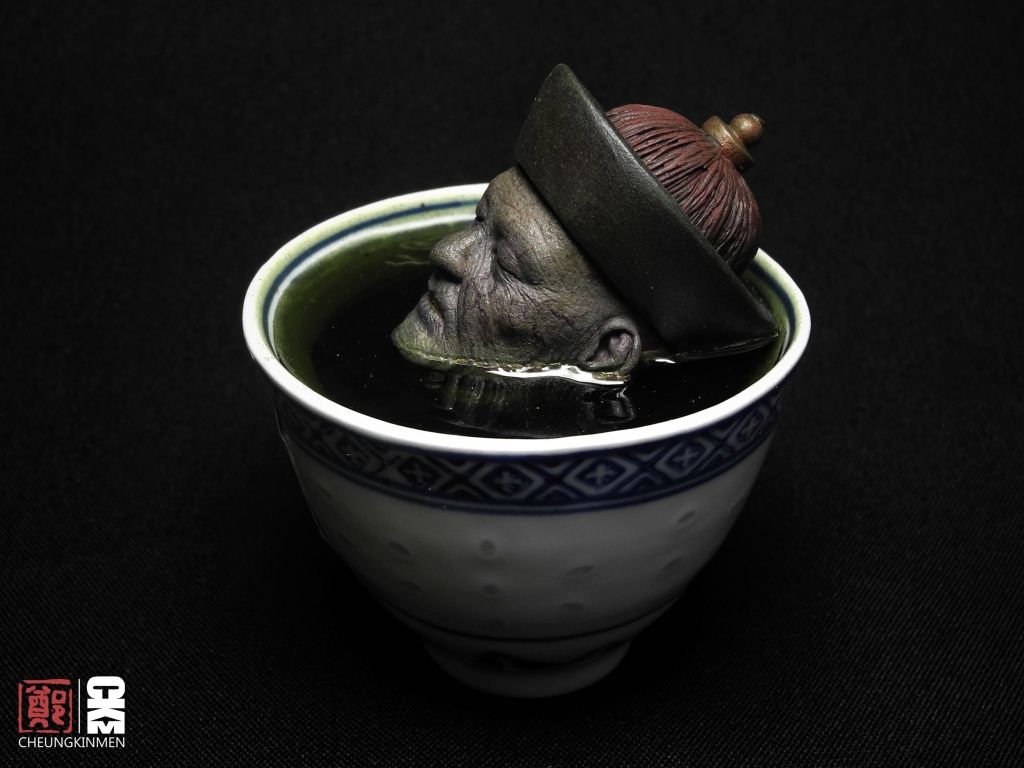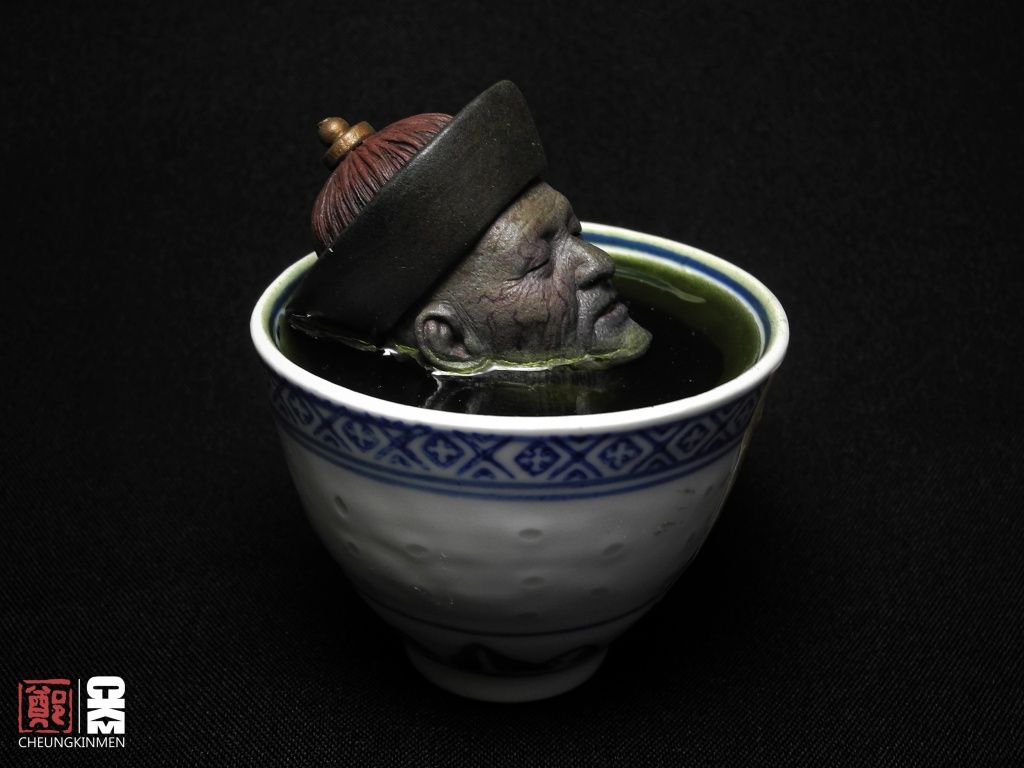 "The Jiangshi was left to rot on a dirty but magical pond by a famous vampire hunter by the name of Leung Ming. After the capture he proceeded to apply a powerful seal to keep him from coming alive. Should someone remove the seal, the Jiangshi would wake up from it's deep slumber forcing Leung Ming to come out of retirement to hunt one more time…"
This Jiangshi: Putrefaction piece is made in resin and it's a display horror piece developed by Chunkee Studios artist Cheungkinmen. Freaking looks cool right? that clear resin made to look like water is fantastic concept. Those blood vessel creeps me out!  One thing I don't like is i looks too realistic! ill end up shitting my pants if I see it in the night, HA.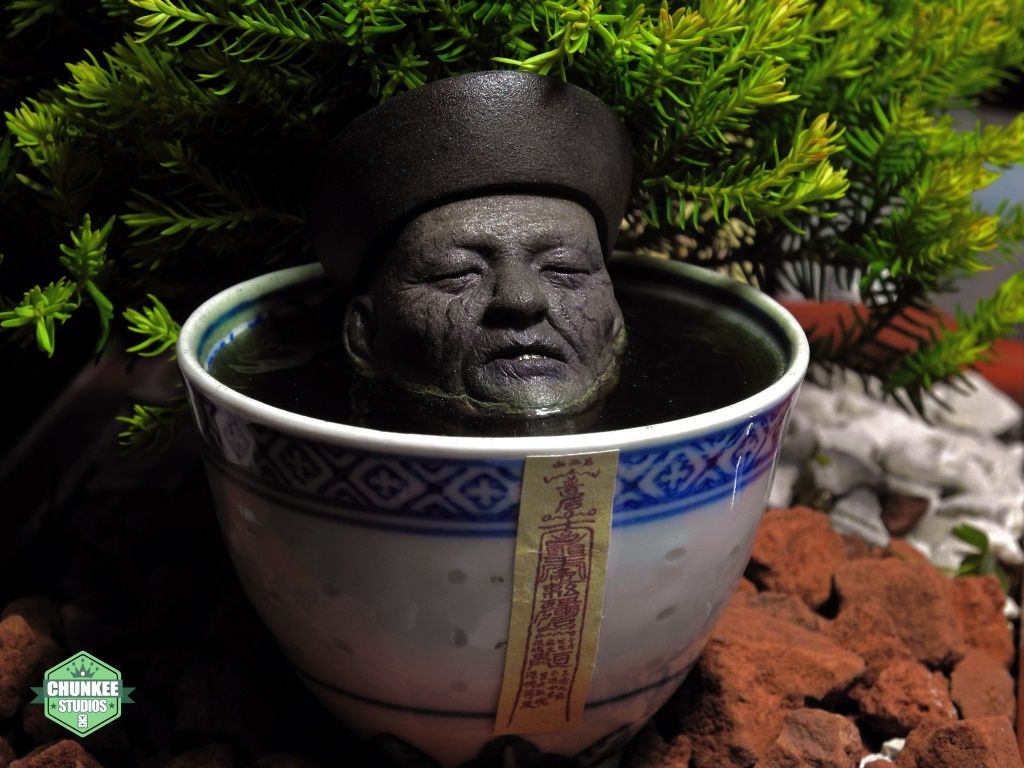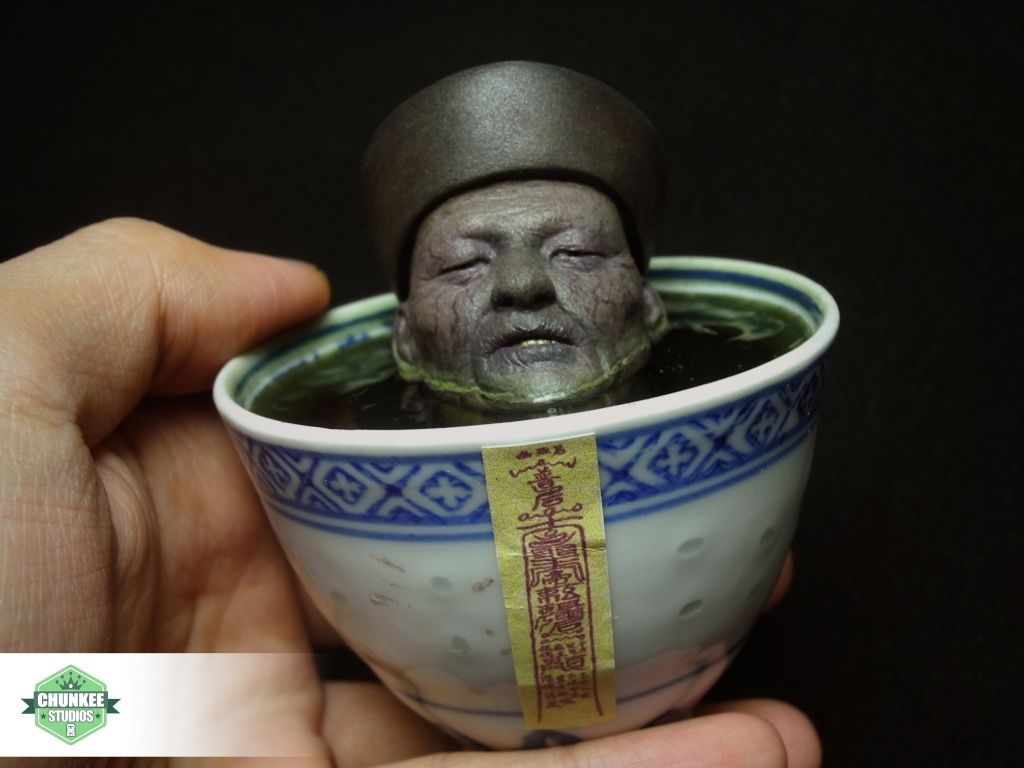 This piece is still in production with only 28 pieces available at launch. Time and date will be announced soon. Price would be $295 plus shipping. Stay tuned.
Find Chunkee Studio via http://www.chunkeestudios.bigcartel.com/ Facebook and Instagram.