Scott Wilkowski targets the Kamen Riders with his trademark Infected technique! Scott  shares his passion for both old and new toy forms while always striking a balance between sweet and sinister and the outcome is always top notch. Today we see Scott make all new colourways with a flashy pink and green making an outing. Great colour combo yet again from Scott. Kamen Rider fan or not, these badboys are cool for any collection in our eyes.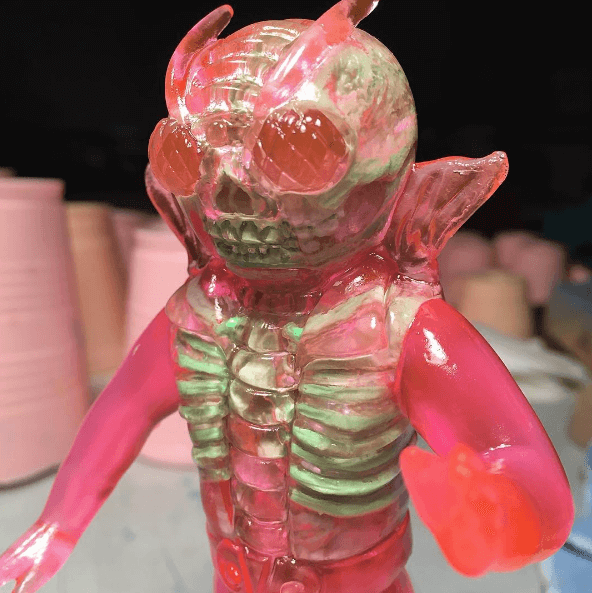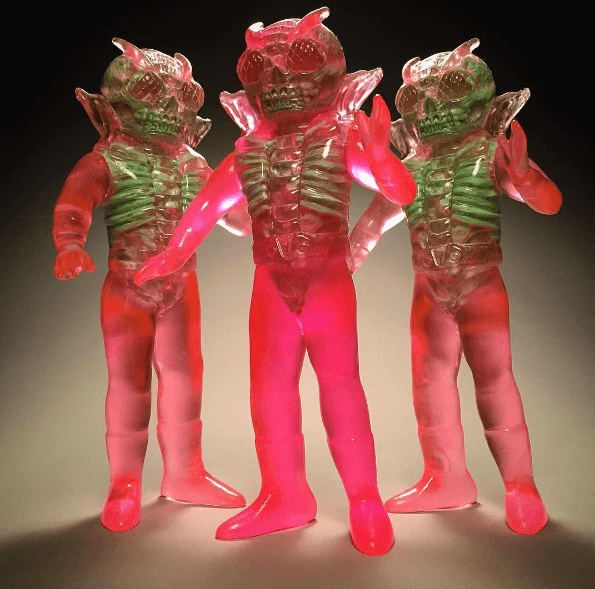 ::InfectRider:: Cast in translucent Pink with Green bones. Colours will vary. Stands 6″ tall. $150 + $8 shipping. International orders please send an additional $10 for shipping.  Buy them now at http://www.scottwilkowski.com/
Find Scott via http://www.scottwilkowski.com/ and Instagram.