A new month signals new releases from our buddy/Singapore superstar Daniel Yu. Most of Daniel's characters all get new pastel colourways this month ranging from pink to blue. Our favorites, Lunar Creep and Wilbur get new colours too. This will also be an opportunity for you custom heads to put your own spin on Daniel's characters at a respectable price.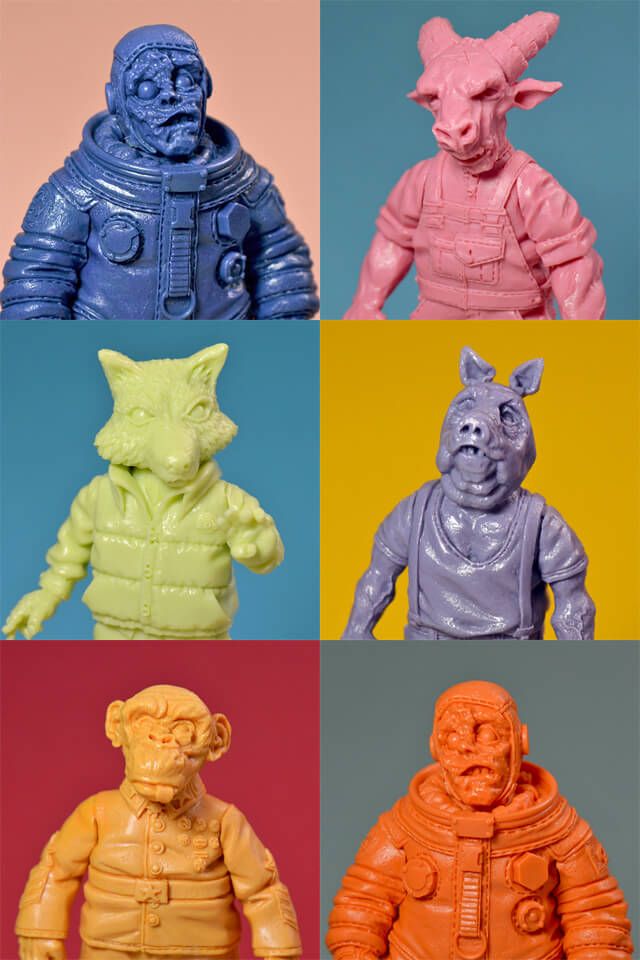 Blank editions
Lunar Creep (deep space orange & deep space blue) – $30 each
Wilbur (flesh pink) – $30 each
Porkins (periwinkle blue) – $20 each
Darwin (lime green) – $20 each
Zuco Banana (mustard gas yellow) – $20 each
They all can be bought at http://store.thedanielyu.com
Release date: Friday, 1st July, 10am EST.
3pm London Time
11pm Singapore Time
We suggest you to use http://www.worldtimebuddy.com/ to find your correct timezone.
Did you guys see  Daniel getting featured in Straits Times newspaper! Reppin' the designer toy scene in Singapore.
Also hit him up via
http://instagram.com/thedanielyu

https://www.facebook.com/thedanielyu

http://www.thedanielyu.com

http://www.store.thedanielyu.com