Blessed is he who, in the name of charity and goodwill, shepherds the weak through the valley of darkness, for he is truly his brother's keeper and the finder of lost children. Sammy is definitely blessed. Blessed with the right amount of kink for your Sunday evening. Plush Fiction is Greenbag Toy's parody homage to one of the greatest films ever. If you love your kinky Sammy, you're going to get a kick outta Plush Fiction.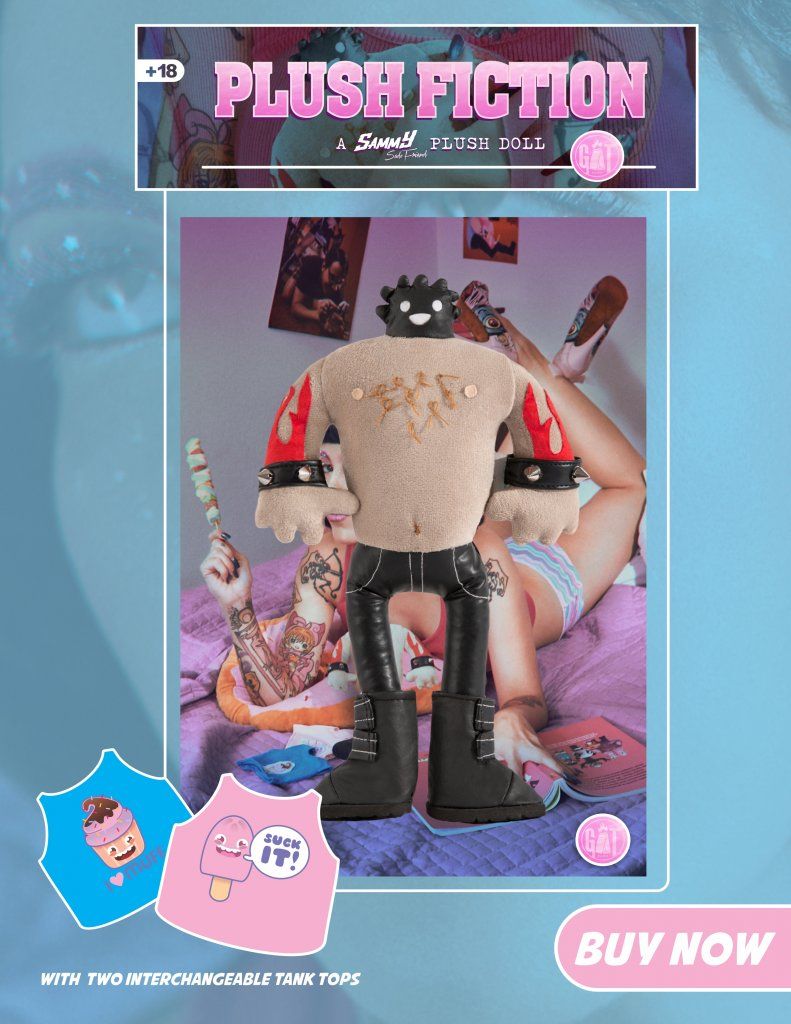 Plush Fiction was released at Art Toy Culture 2017 in Seoul last month. Limited to 20 pieces, only a few remain and if you're interested in picking up your own Sammy Plush Fiction – you can head on over to Greenbag Toys Facebook Page HERE and message them. Plush Fiction retails at $60/£47 and stands at 10 inches tall, Sammy is handmade and comes with TWO tanktops (which you can see in the image above).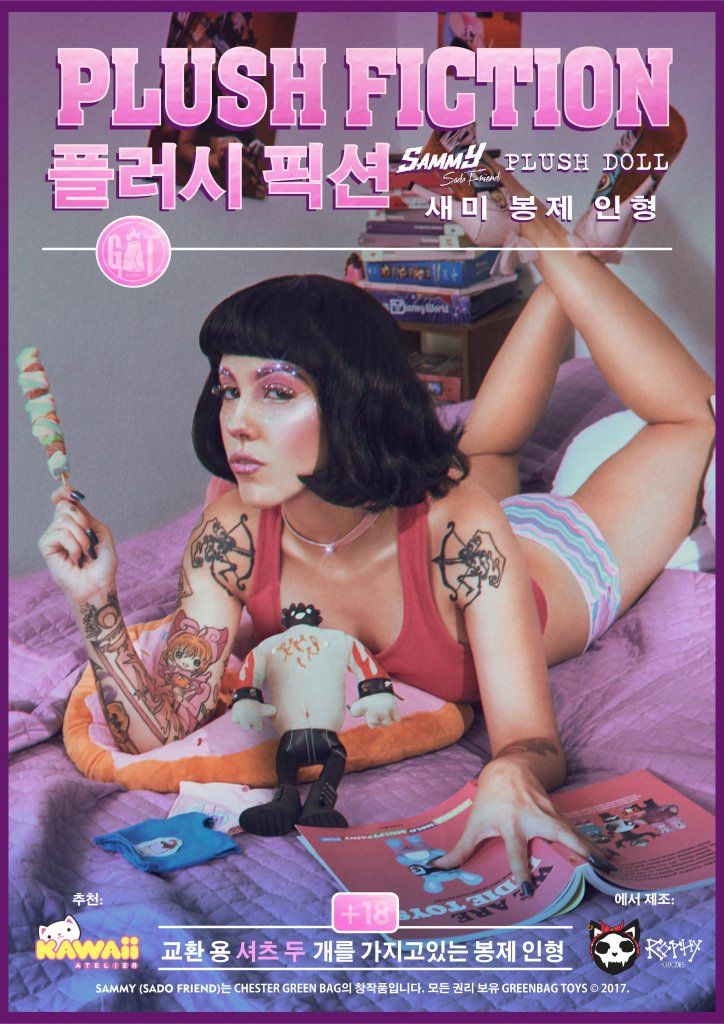 You can check out Greenbag Toys on Facebook and Instagram.