Matt JOnes aka Lunartik has just announced some news about something you will be able to get on his booth at ToyCon UK, ZX teas.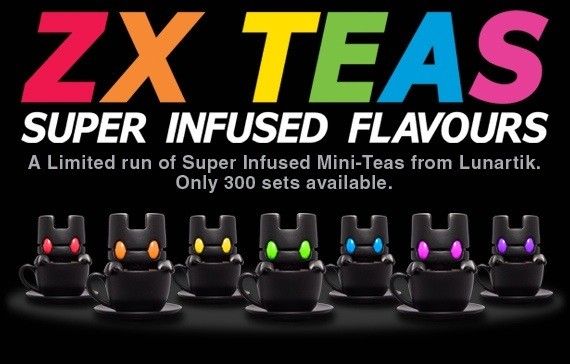 There will be a limited run of 300 sets of these Super Infused Mini-Teas will being released at TOYCON UK. Available at the Lunartik's booth #20 at TOYCON UK, and online over at the Lunartik Shop.


SPECIAL OFFER PRICE ON 12th APRIL £40.00 PER SET.
TOYCON ATTENDEES ALSO GET A FREE GIFT!