Zombie Mario is back from his ventures in Shanghai, victims fell upon his feet!  From the artist who brought you the fantastic "The Boobycorn" has joined Pobber Toys in an all-new venture bring you Luaiso lopez "Zombie Mario" to a full production! Ever since the OOAK version back in 2016 this all-new version towers at 11 inches, you better run or this Zombie Mario is gonna get you! Made his debut at STGCC 2017 and now the original colourway is ready for ONLINE RELEASE as promised! yeah, that got you smiling.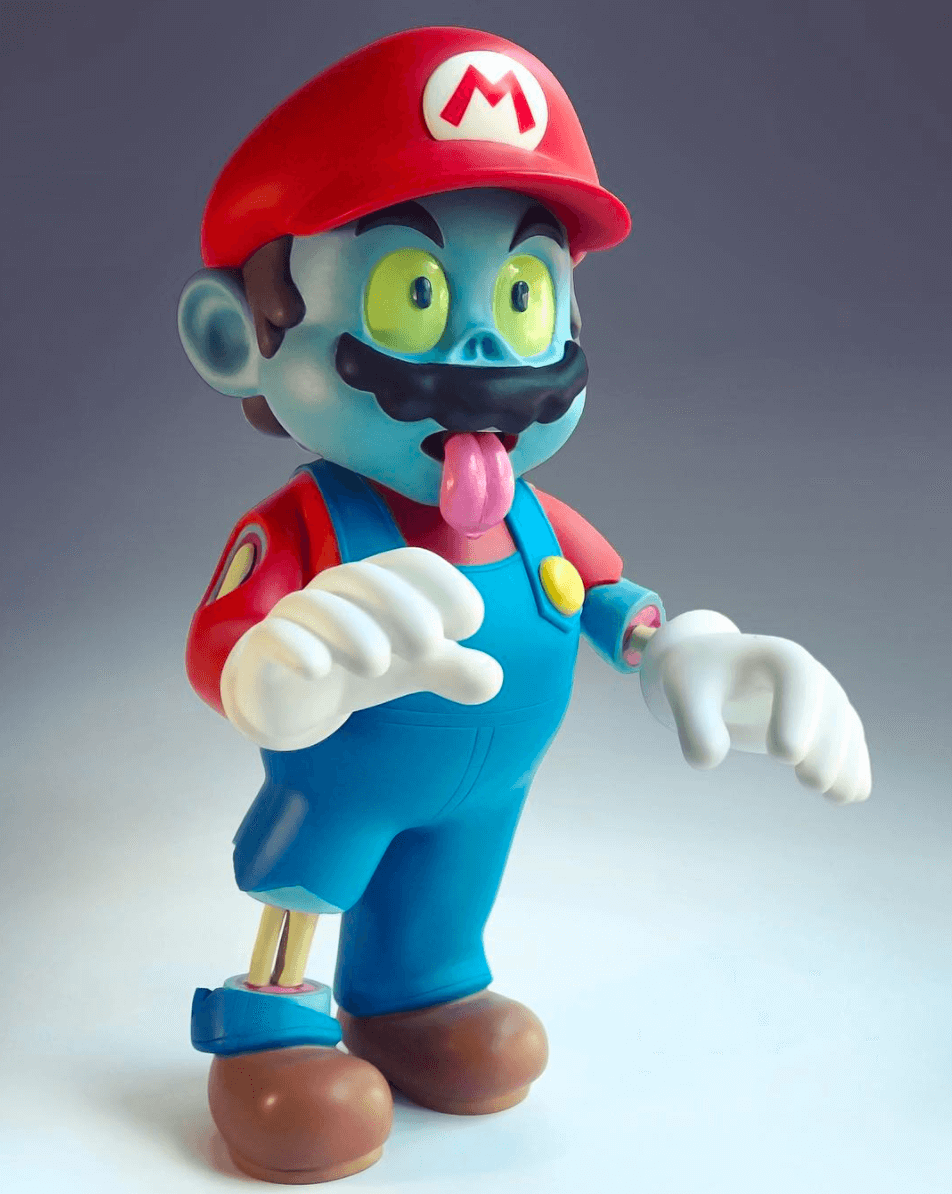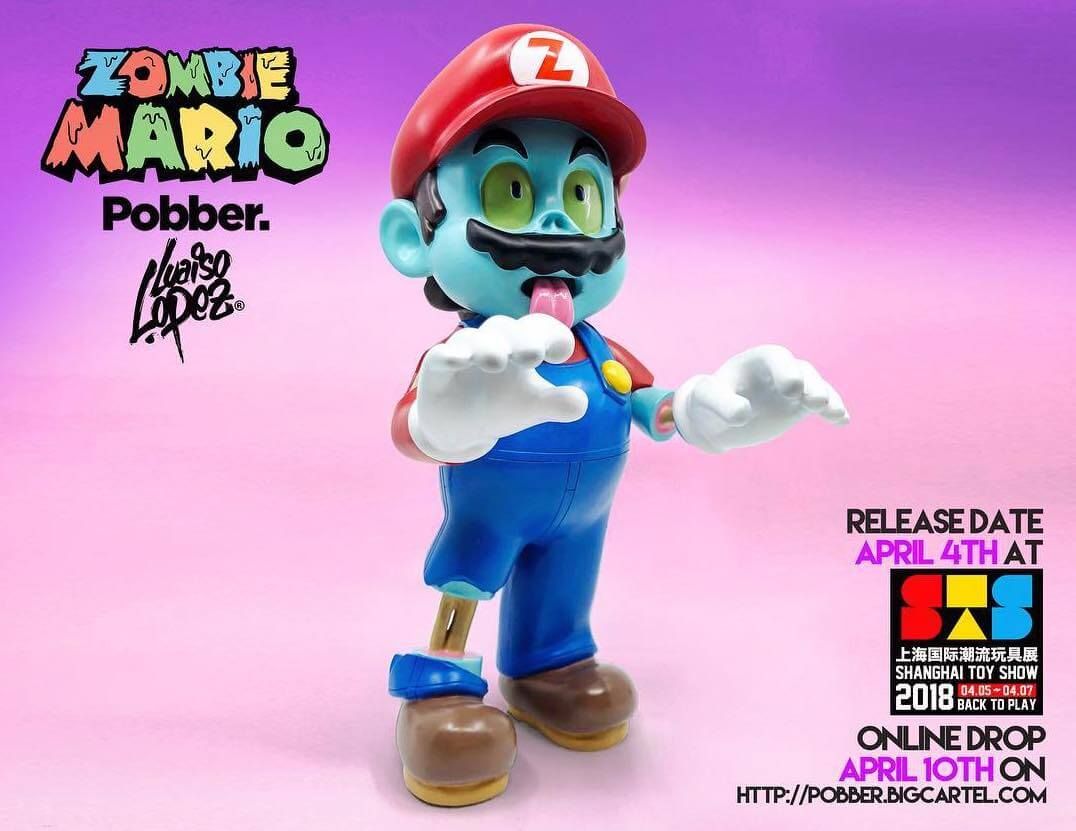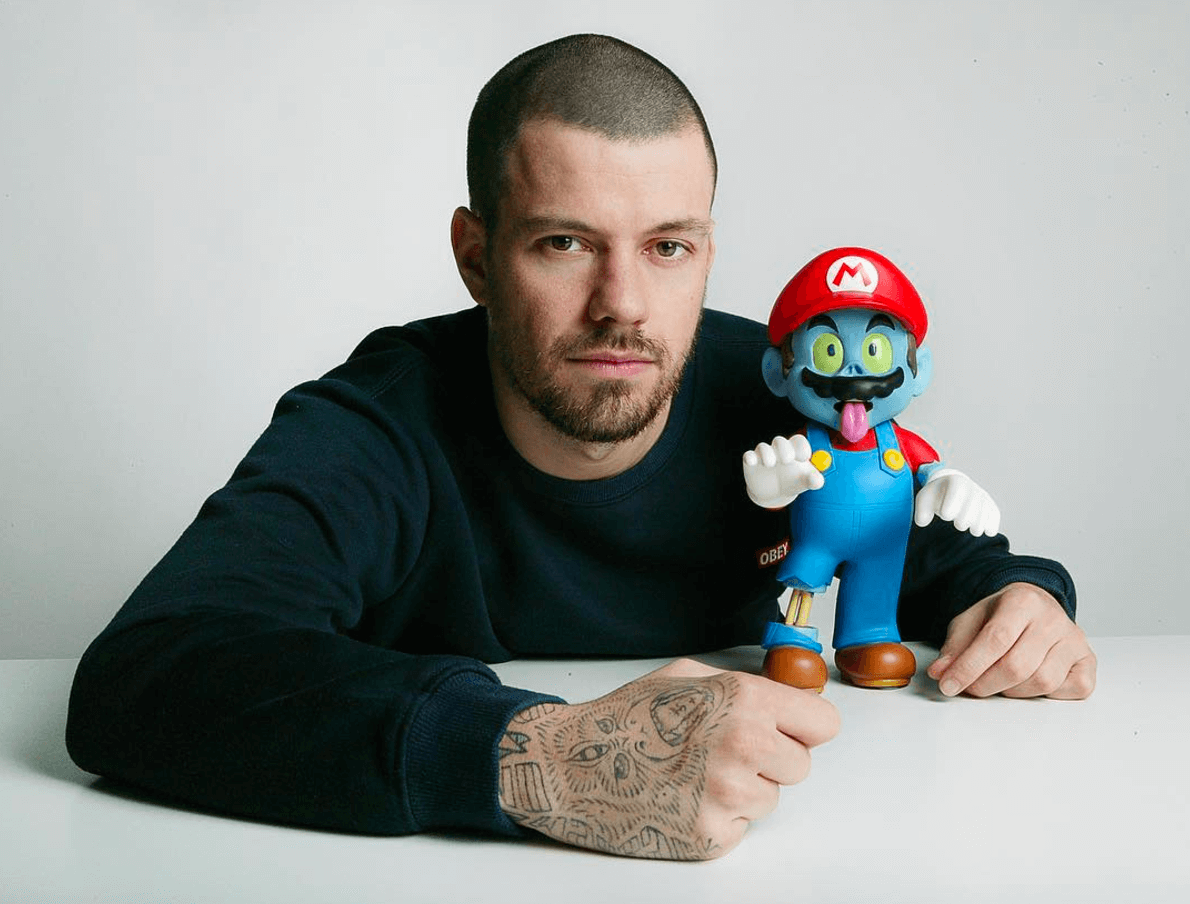 Material: Resin
Size 11″
WHEN: April 10th 2018.
Confirmed
10:00pm SG
3:00pm LND
10:00am NY
WHERE: http://pobber.bigcartel.com/
Price: $150 USD + shipping
While we have your attention, look at what else is coming from Luaiso! Manic Pluto & Shy Mickey.
If you want to get your Designer Toy news first, you should look to download our new TTC Mobile App. Designer Toy news direct to your smartphone. No dealing with social media algorithms.
Best thing is, the APP is FREE.