All the lucky folks with fast fingers got the chance to own the Space Monkey by Dalek! Sculpted by Pixel Budah, and produced by UVD. NOW for all those who missed out, comes the yellow edition of this new version of Space Monkey! UVD has taken note of the super quick sell-out last week and giving newsletter subscribers special access to our first exclusive colourway of Dalek's 7″ Space Monkey figure! This Friday (not subscribed? Subscribe HERE)
Street art and toy legend Dalek makes his return to the designer toy world with an all new version of the classic Space Monkey! This 7″ vinyl figure's second release comes in a bright Yellow colorway, wielding 4 weapons. This figure will look great with your vintage Space Monkey collections!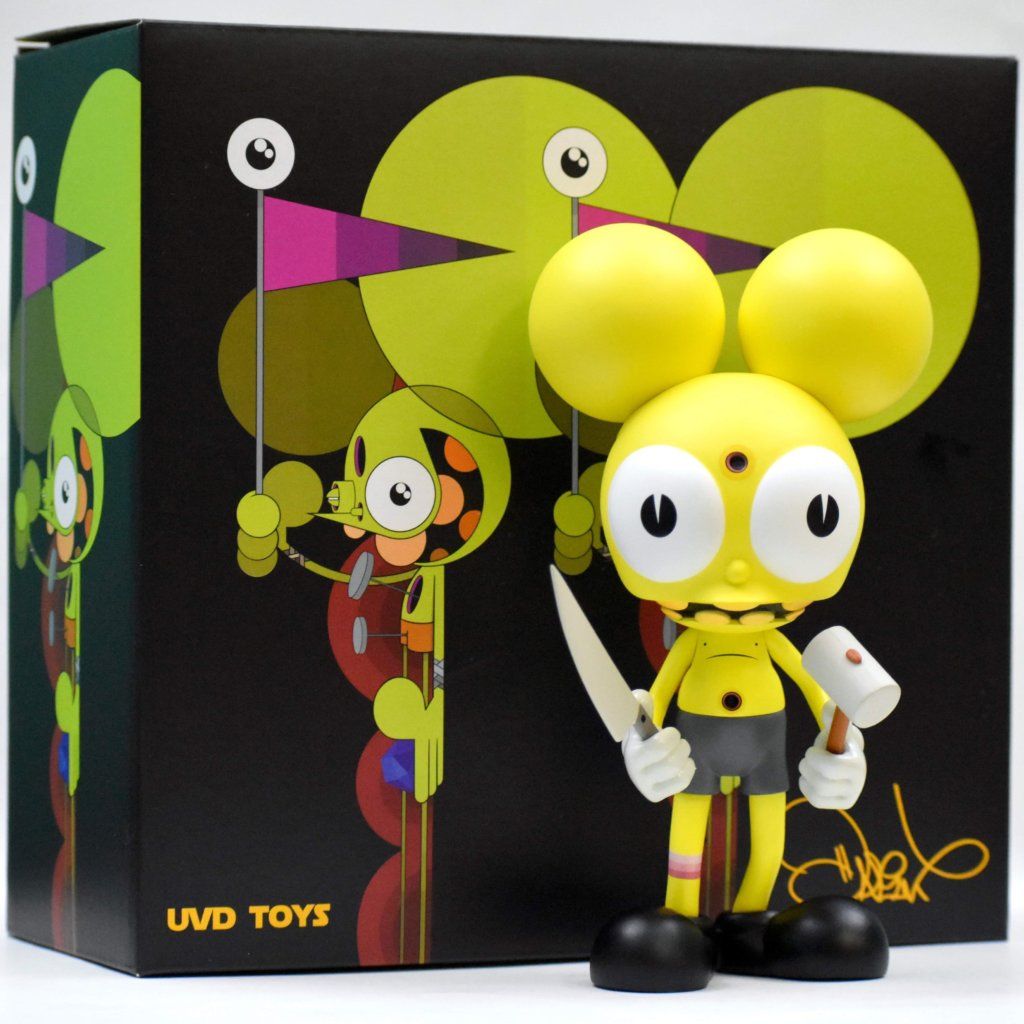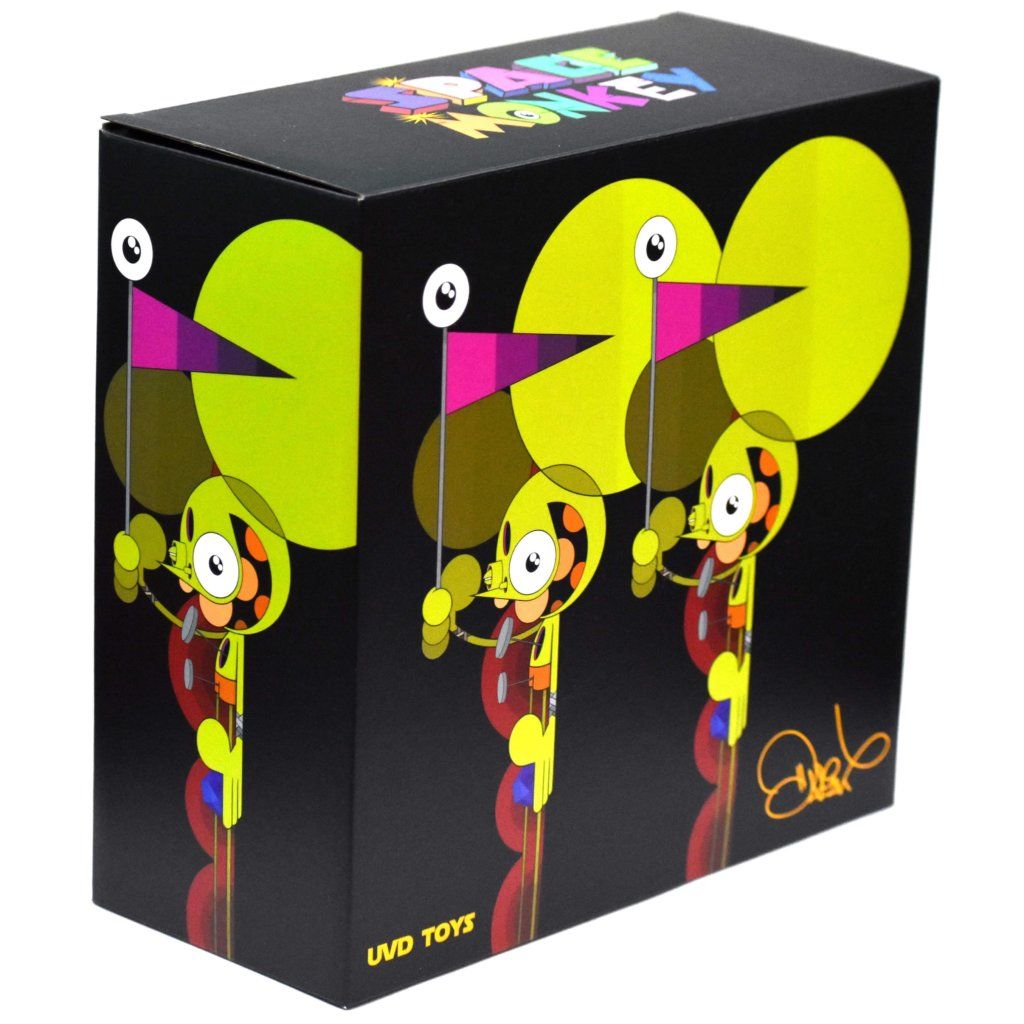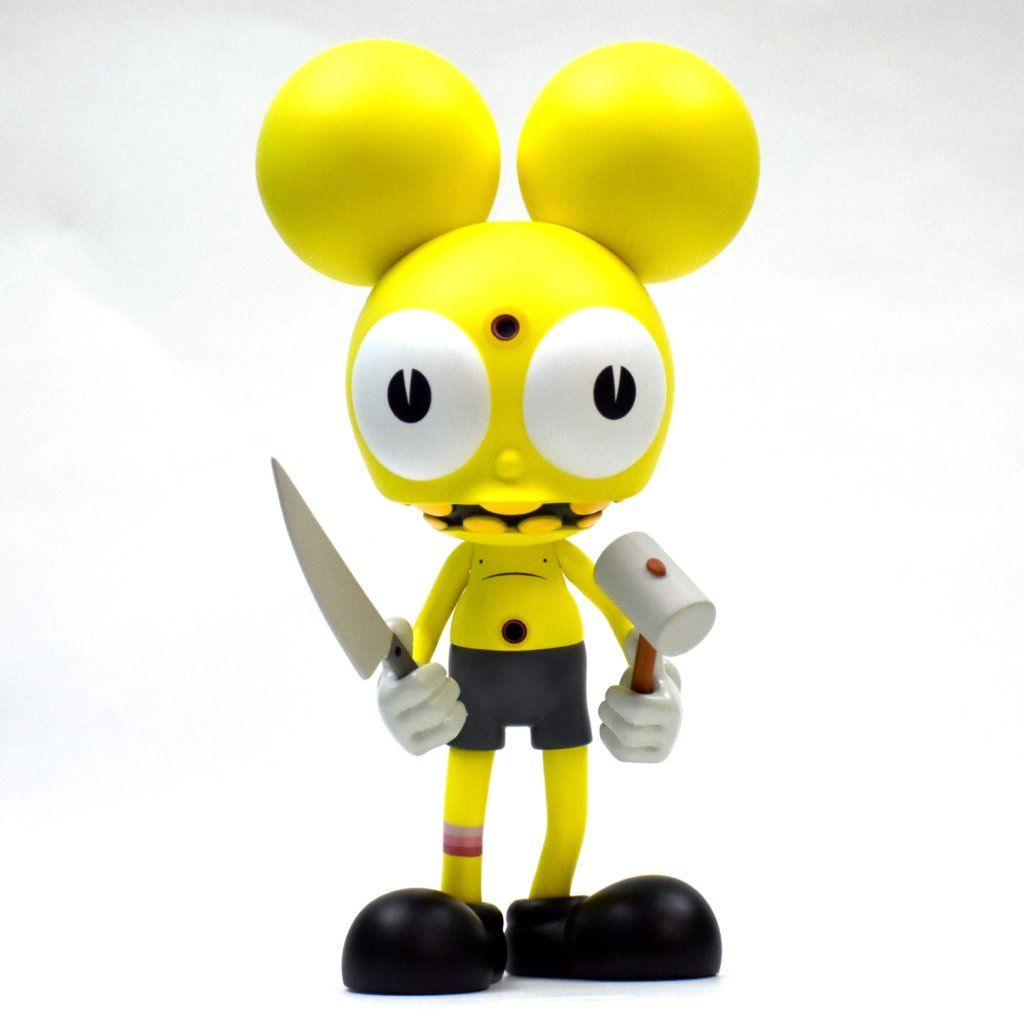 This Friday, September 4th, we will do a surprise drop of the new Yellow colorway. You will want to keep an eye on your email account because we will be sending out a special access code only available to our most loyal fans that receive these messages!

When the email comes out on Friday you will be given an access code and a link to the listing. When prompted, enter the code to gain access to the product listing. From there you will be able to check out as normal. – UVD Toys
LIMIT ONE PER PERSON
This release will be a limited edition of 100 pieces. You will be able to grab (while they last) for $100 each exclusively from UVDToys.com Friday, September 4th.
Dalek Social Media
Facebook: https://www.facebook.com/dalekdesign
Instagram: https://www.instagram.com/dalek2020/
---
UVD Toys Social Media
Facebook: https://www.facebook.com/UVDToys/
Instagram: https://www.instagram.com/uvdtoys/
Twitter: https://twitter.com/UVDToys
If you want to get your Designer Toy news first, you should look to download our new TTC Mobile App. Designer Toy news direct to your smartphone. No dealing with social media algorithms.