More feeline goodness coming from Rato Kim the artist behind the famous Breadcat. Extending her line of Boxcat series, Rato is hitting the Big Apple NYC at NYCC 2016 and also conquering the East at Taipei Toy Festival 2016  with Woodcat the all new furless cat, out of the woodlands into the cities.
Each one with adorable mushrooms tails! Hold on, Rato has made special packaging which you can use as a diorama and most importantly protect Woodcat.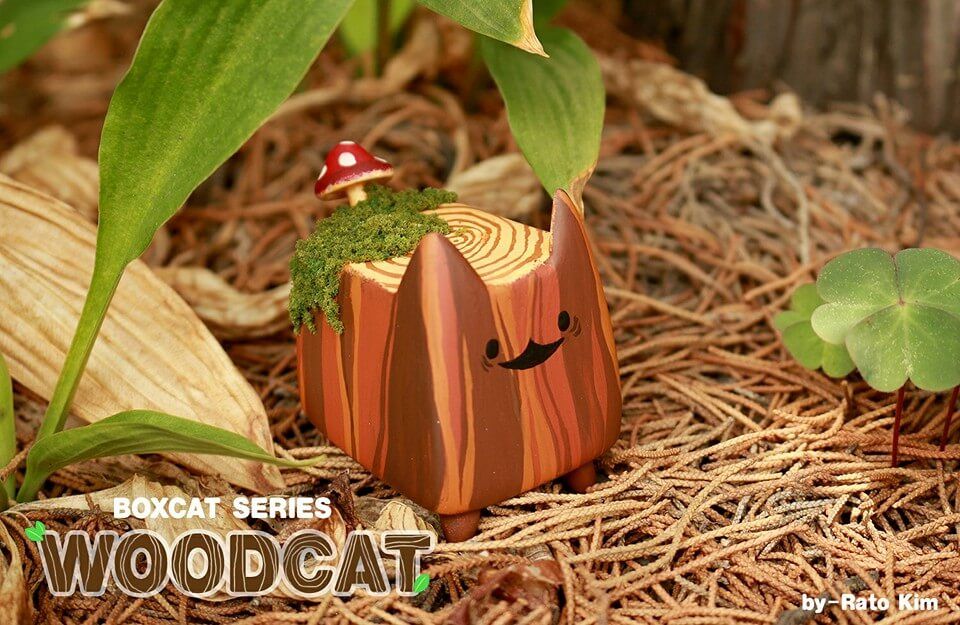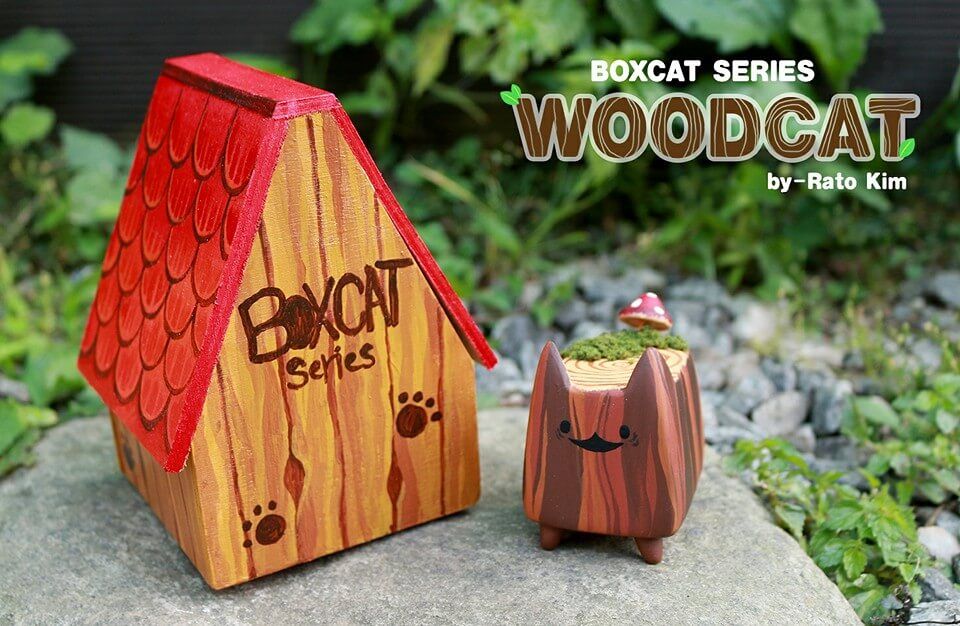 House size [width (8) depth (8) height (12.3) cm]
Woodcat will make it's debut and for sale at NYCC and TTF.
Pre-orders start October 20th 2016

[How to Order] – Name –
– PayPal account –
– WatermelonCat number –
– Residential land –
– Address –
– Contact –
– Select Shipping – 1 [EMS] , 2 [Air Small Packet]
– Email at [email protected] on October 20th 2016
* Position and colour[ Moss and home ]is random.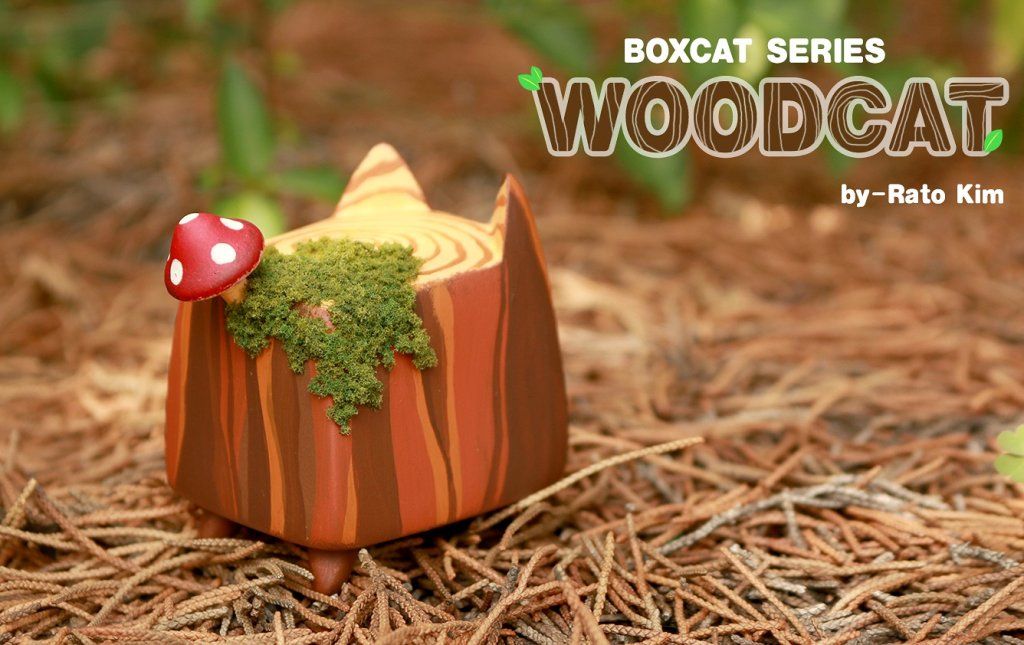 In the meantime, why not take a read of our interview and a little behind the scenes with the artist behind Breadcat
HERE
in our TTC Talks to Rato Kim. You can also check out
Rato Kim on Instagram
 and 
Facebook
too!