Only 5 days left before Summer Soul 2021 and the posh and becks of the designer toys world Vincent and Pucky present to you this special Wood Poh edition. No fake wood here as Poh is made completely from 4 types of wood using their natural colour. The only added colour portion is the eyes and mouth. This limited edition Wood Poh will mark the first of high-end editions from One Little Planet and it would be obvious POH to be the first to get the wood edition. Ever since its debut last year, the need for Poh has grown stronger and pretty much established a cult following already. Who can resist that Monday morning vibes coming from little Poh, kinda derpy looking ways? If there are one designer toys that reflect our mood and expression it has to be "Poh" HA 
This is our first high-end figure, and numbers #101-110 will be available at Summer Soul.
Below PUCKY gives you a little insight into the world of One Little Planet.
"I am so excited to introduce the launch of One Little Planet – a new platform where we can create new ideas freely and also help talented creators we love to make their ideas come to life. But don't worry, this does not detract me from my main focus, which is still creating work for the Pucky brand and doodling and painting mindlessly- onelittleplanet is just an additional outlet for our wild ideas and exploration.
As for the name One Little Planet, it was inspired by a passage from Carl Sagan's book "Pale Blue Dot" (https://www.planetary.org) in which he describes a photo of our planet Earth as a tiny point of light in a photo taken by Voyager 1 on February 14, 1990 as the spacecraft left our planetary neighbourhood for the fringes of the solar system. Dr Sagan points out that as a tiny point of light, the Earth seems so tiny and insignificant compared to the vastness of the universe – thus we should take a step back and think about how we can cherish and preserve the only home we've ever known, our pale blue dot.
Although this passage does not directly relate to design and toys, we decided to use "One Little Planet" as a reference to our Earth simply because I was so moved and humbled by Dr. Sagan's words and wisdom. It's a constant reminder to us that we should always live and create with the attitude of love and oneness.
With that being said, let me introduce you to One Little Planet's first production: Poh! Poh is a grumpy little boy designed by designer Vin. @pohpoh.studio (yes, my husband Vincent). – PUCKY"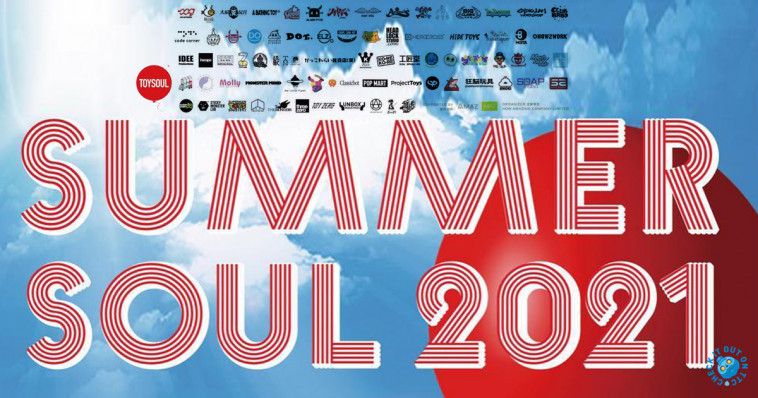 WHEN: Summer Soul 2021  July 18th (Sunday)
WHERE: Booth G07-G09
Find One Little Planet on Instagram.com/1littleplanet/
Find Vin on Instagram. One Little Planet on Facebook. Find Pucky on Instagram and Facebook.
You can get your daily Designer Toy fix from our TTC Mobile App. It's free too! FREE! Download on the iPhone or Android smartphones. Search for "The Toy Chronicle" and all your Designer Toy wishes will come true! Pretty much.
Did we fail to mention IT's FREE.