I think it has been made quite clear that the TTC Beard loves his beer. It's true. I admit it. I love a nice beer. Now we're not talking about regular beer. That's ok, it's drinkable, but I want the special stuff. Stuff that has a little extra thought put into it. That's why we bring you news of a can design from our favourite Hawaiian! WOES! woes has teamed up with Inu Island Ales to bring you a super limited edition Imperial Hazy IPA. If you're a craft beer fan, you know that the Hazy IPA is alllll the rage right now.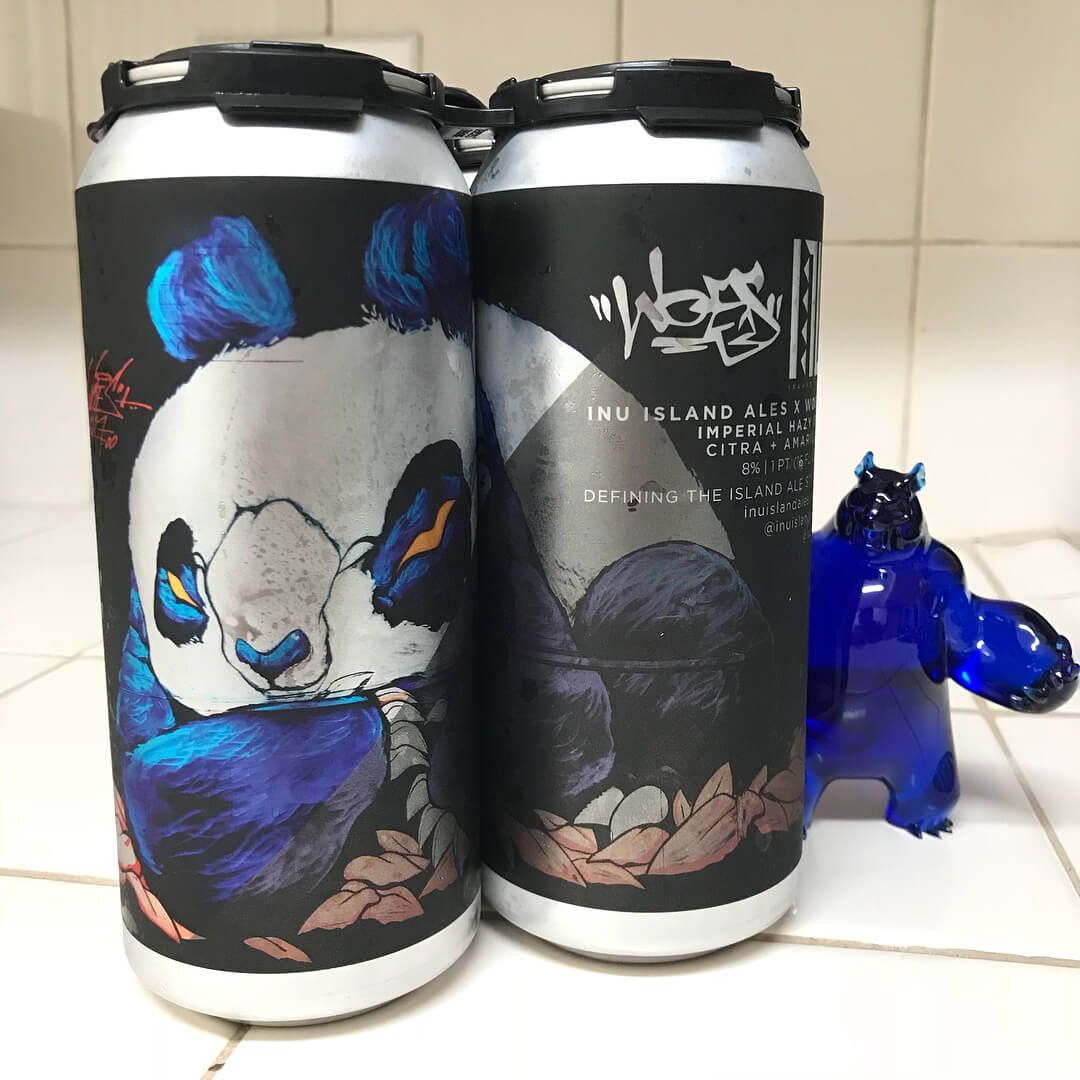 Dropping *next Friday (20th Oct), but only at the Village Beer – Honolulu's first craft beer bottle shop & tasting room! So the likelihood that you get your hands on these, are slim. Very slim. We hear rumours that a second batch is in the works but nothing confirmed yet. The TTC Beard was thought about when this job was being approved. Folks always thinking of The Toy Chronicle. That's what we want to hear. Now we just need to get our mitts on a six-pack of these cans! If you're a Hop lover, like the TTC Beard, this Imperial Hazy IPA has a fresh tropical citrus aroma, tastes super clean and crushable with tropical flavours. Now we're gonna have to take their word for it, but hopefully, these will make it over to the UK. A cheeky 8% too, a breakfast beer at TTC HQ. Got all the Citra & Amarillo hops going on.
Drink fresh.
*correction. We thought it was tonight! It's next FRIDAY!