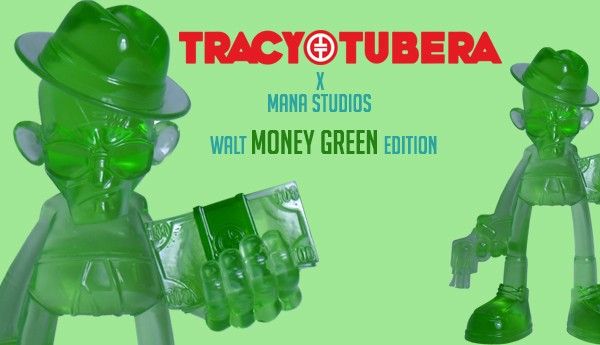 Illustrator supreme Tracy Tubera x Mana Studios have released the WALT resin figure again but in a Clear Money Green version! I was gutted I missed out both the WALT 'BLUE SKY' EDITION and WALT 'METHYLAMINE' EDITION. Now with this sexy new colour now on on sale which is based on Tracy's popular WALT print. This 8inch tall Resin Sculpture is cast in a Translucent 'MONEY GREEN' colour in reference to WALT's OTHER favourite colour (besides blue).
This WALT does NOT come with a BAG of BLUE SKY, but a cool STACK OF CASH, because the deals have been made & now it's time to count STACKS. C.R.E.A.M.
The resin cast looks perfectly clear with green tones and no bubbles!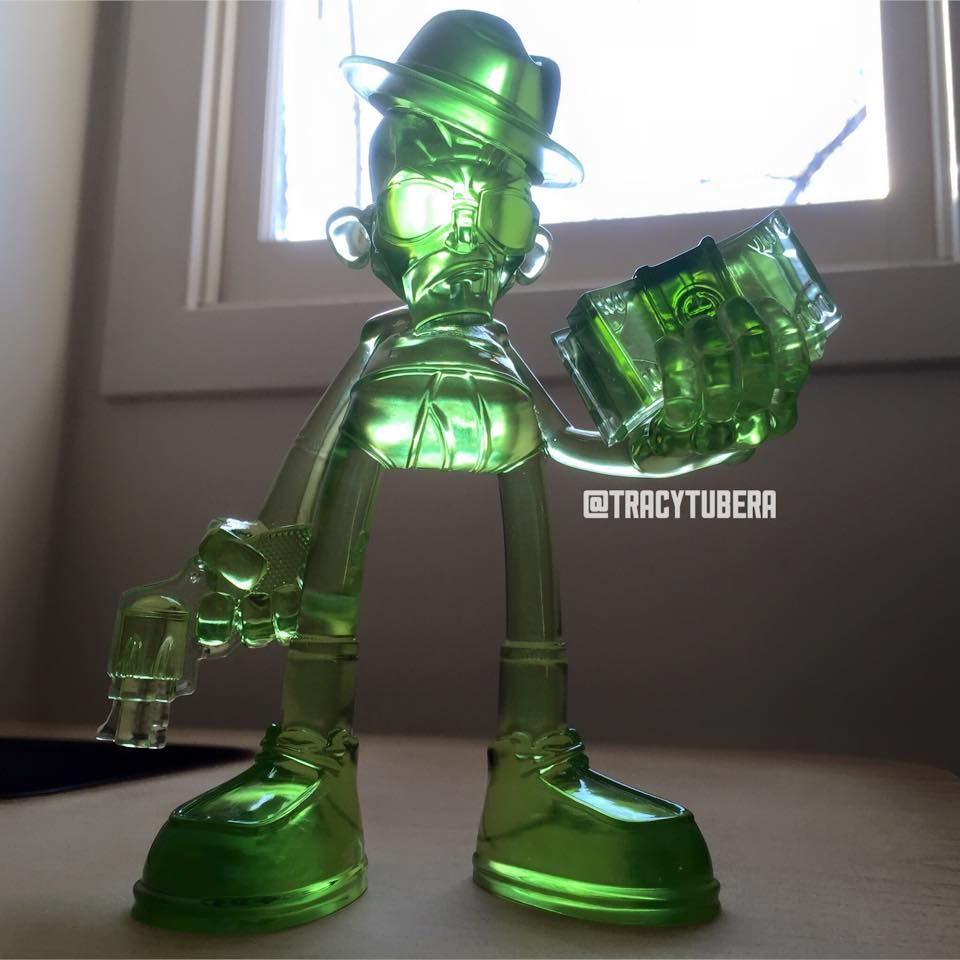 Each Resin Sculpture is hand poured, casted, sanded, & treated with a Glossy coat. Making each one unique. None are alike.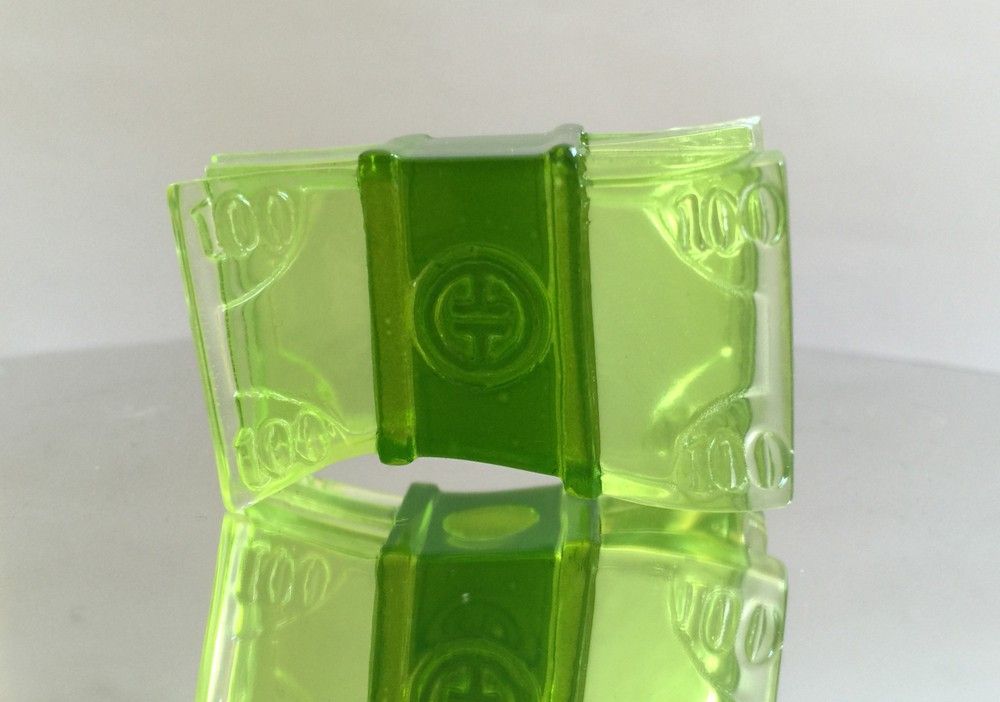 Priced at $100.00 (around £65) not including shipping.
You can buy it from —>HERE <—
For more info and more Tracy goodness visit http://www.tracytubera.com/  , Facebook  ,Instagram and Twitter.