I can see clearly now, until I can't and then I vanish. The new WNDGO Dunny release by Mr Scott Tolleson is coming this week and you'll have to be quick before they VANISH! Cos it's the Vanish WNDGO Dunny Release!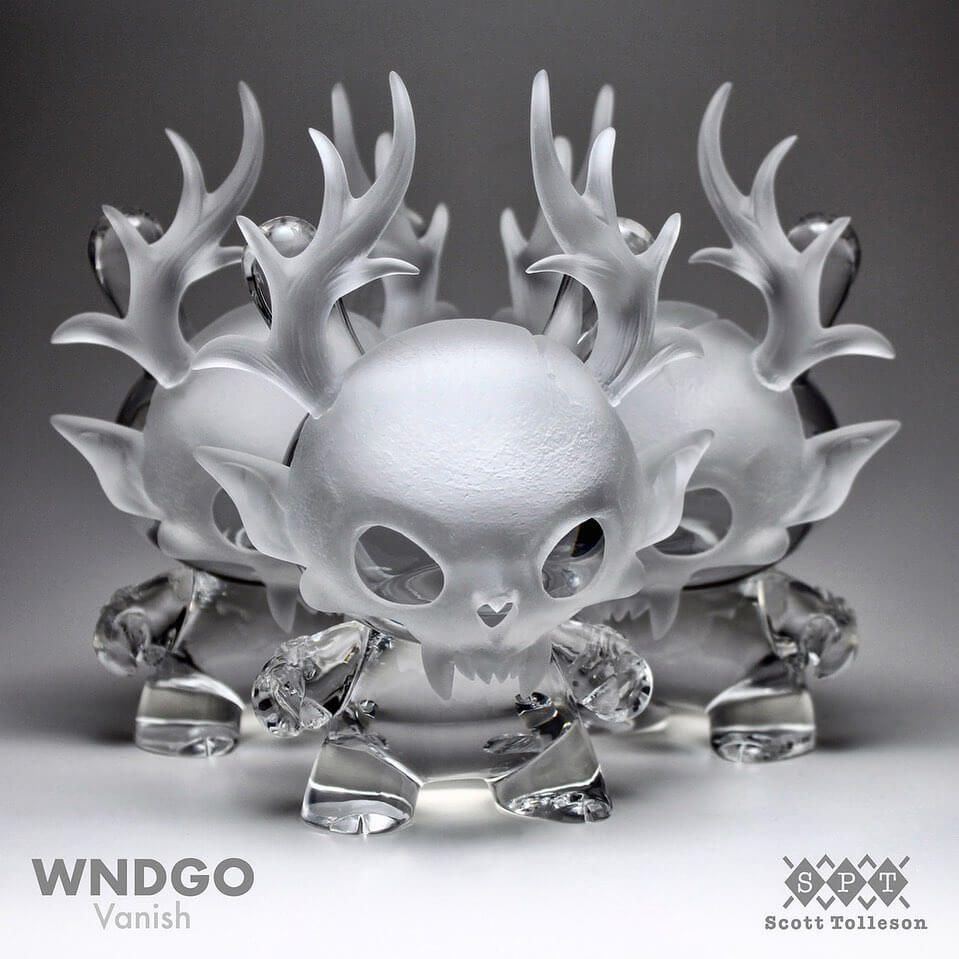 Dropping on Friday at 10am PDT over on Scott's store HERE, the resin Vanish WNDGO Dunny is 5inches tall and limited to only 15 pieces. Priced at $300+shipping.
Sorry no international sales on this release (TTC are working on a future drop with Scott that will allow international fans the opportunity to own one of Scott's releases – more details soon).
---
Mr Scott Tolleson Social Media
Instagram: https://www.instagram.com/mrscotttolleson/
Twitter: https://twitter.com/MrScottTolleson
---
If you want to support The Toy Chronicle, we have a number of options available to you. We have started to stock a wide range of releases that we think you will enjoy. Ranging from production pieces from Superplastic, Unbox Industries & POP MART, to original pieces from our favourite artists like Sank Toys, Quiccs & Czee13. Purchasing one of our pins also really help. A quick, cheap way to also support the TTC is by making a small donation. These can all be completed below through our online shop. We appreciate all the support! Thanks!