One of our top resin releases of 2017 has a new tint to it for the festive period! Mallow Christmas !!! Can we smell gingerbread?  MUPA TOY has added a new coat of colour and a scarf that would make Harry Potter jealous.
Only 20 sets available so we expect some tears of sadness. MUPA Toy has also finally shown the fully finished version of his new SCOOPS resin figure. We loved the originals and this gingerbread edition is another version we'are be hoping to get our dirty mitts on, let's scream like Mallow.
-10 sets for Bingo!! toys Bell X'Mas Toy Festival, China. December 23rd 10:00-20:00
https://www.instagram.com/bingotoys/ shop114322973.taobao.com
Other 10 sets will be available for sale on MUPATOY Fanpage soon. Stay tuned for further updates.
Need a review? Check out our review of MALLOW HERE.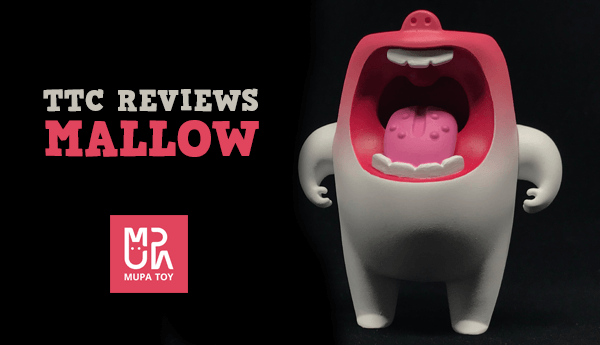 Mupa Toy has added a storyline to the release and oh my that explains the epic expression, HA HA we had a good laugh.
P. 1 – MALLOW ORIGINS