Scott Wilkowski making his mark already in 2020 with one of his first releases " :: Vampire ::" The mastermind behind double-casting presents to you three editions of Vampire! come to think of it, is this Count von Count from Sesame Street? Who knows, all we know is Vampire ROCKS! oh and Scott promised us that Vampire doesn't BITE.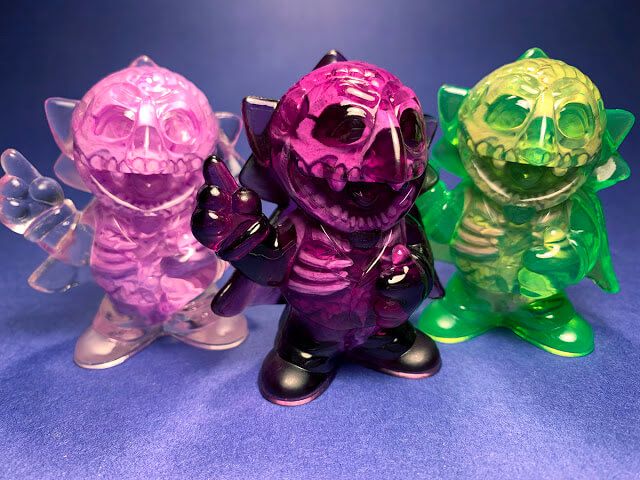 Standing robustly just under 3″. Double Cast in three choices of Clear/Count, Black/Wine and Green/Death.
WHEN: NOW
WHERE: http://www.scottwilkowski.com/
PRICE: $65 USD EACH
If for any reason the Buy Now option isn't working correctly please DM Scott your colour selection via IG or FB or email your colour selection to [email protected]
Overseas orders please send an additional $15. Orders may take up to four weeks for delivery.
Find Scott via http://www.scottwilkowski.com/ and Instagram.
You can get your daily Designer Toy fix from our TTC Mobile App. It's free too! FREE! Download on the iPhone or Android smartphones. Search for "The Toy Chronicle" and all your Designer Toy wishes will come true! Pretty much.
Did we fail to mention IT's FREE.