Remember those weird n cute sofubi THE CARP MONSTER figure by the brand "COISS" created by the duo AKIHIRO ISHIKAWA & NORIYA TAKEYAMAUNSS last year? They are back with a monster that could live at the bottom of the toilet! HA. So much hype COISS even landed a V.A.G Medicom release! Fast forward to 2019 and now Coiss wants you to meet the poo monster.


Designed by Akihiro Ishikawa sculpted by Kenji Fukuda UNSS should be making its debut very soon! Stay tuned for further info.
http://www.coiss.jp/ for further info.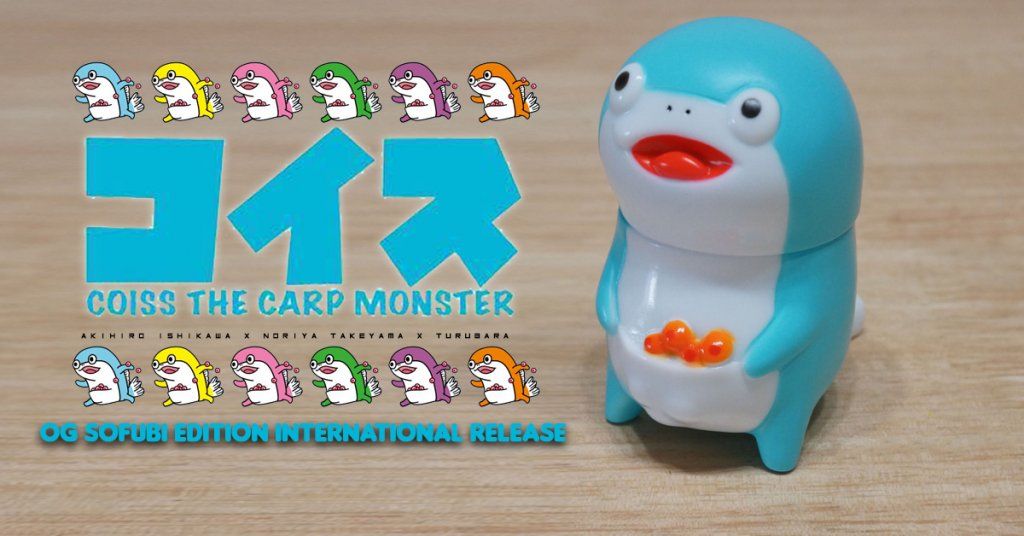 You can get your daily Designer Toy fix from our TTC Mobile App. It's free too! FREE! Download on the iPhone or Android smartphones. Search for "The Toy Chronicle" and all your Designer Toy wishes will come true! Pretty much.
Did we fail to mention IT's FREE.


Instagram : @coiss51
Twitter : @coiss51