You've seen the HUGE ass Unicorn Lulu display at T.O.P. This is Our Place and now ToyZero Plus has shed a little light on the special release of Unicorn Lulu!
Recently, many fans concerned about the launch of limited edition Unicorn Lulu in "Believe in Unicorns" event at T.O.P. ToyZero Plus has quoted "we will not let you down, Let Unicorn Lulu witness your love and protect your faith!!". This time Lulu has a very bright image, with colourful hair and a long tail, like a fashionable girl. And the golden horn on its forehead adds a dazzling light to it~
 
Unicorn symbolized pure love and used to describe the lover in dreams or the perfect lover. NO matter it really exists or not, people in the world still truly believe in it.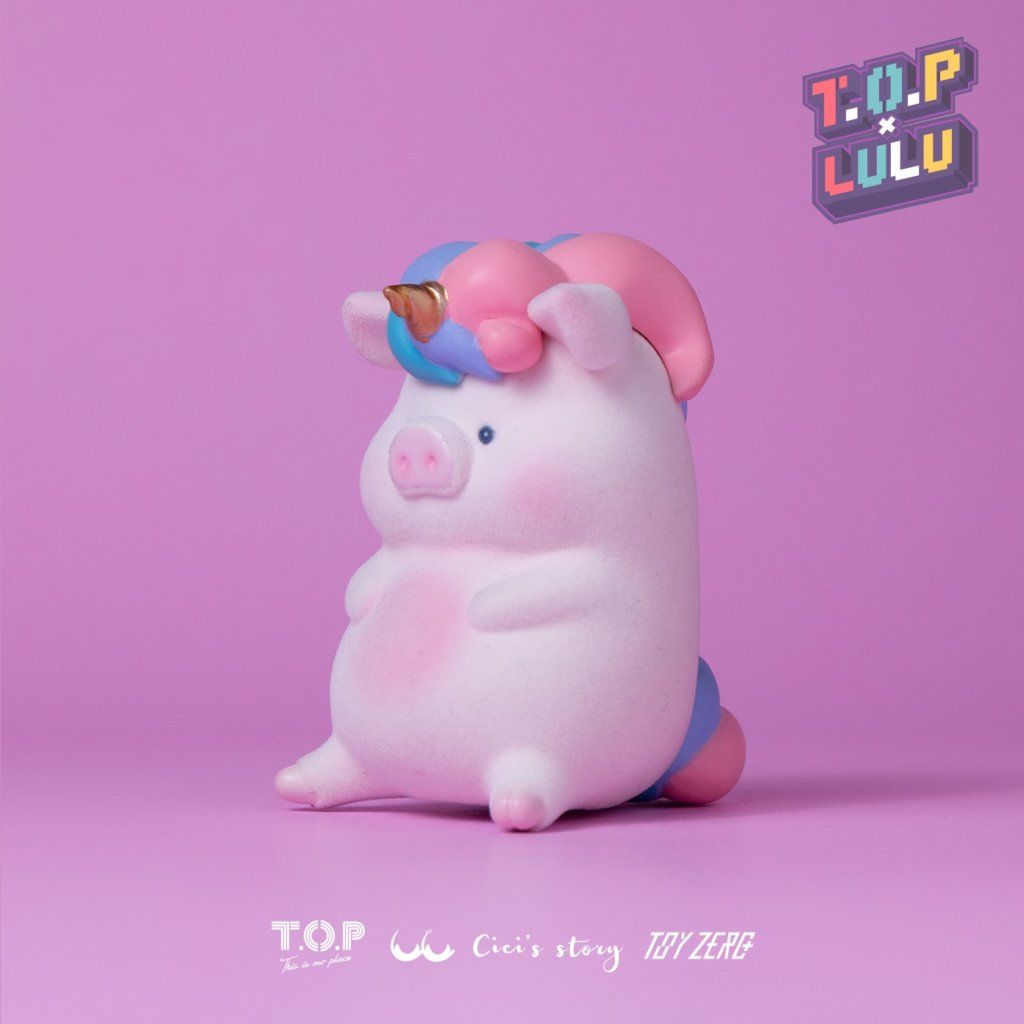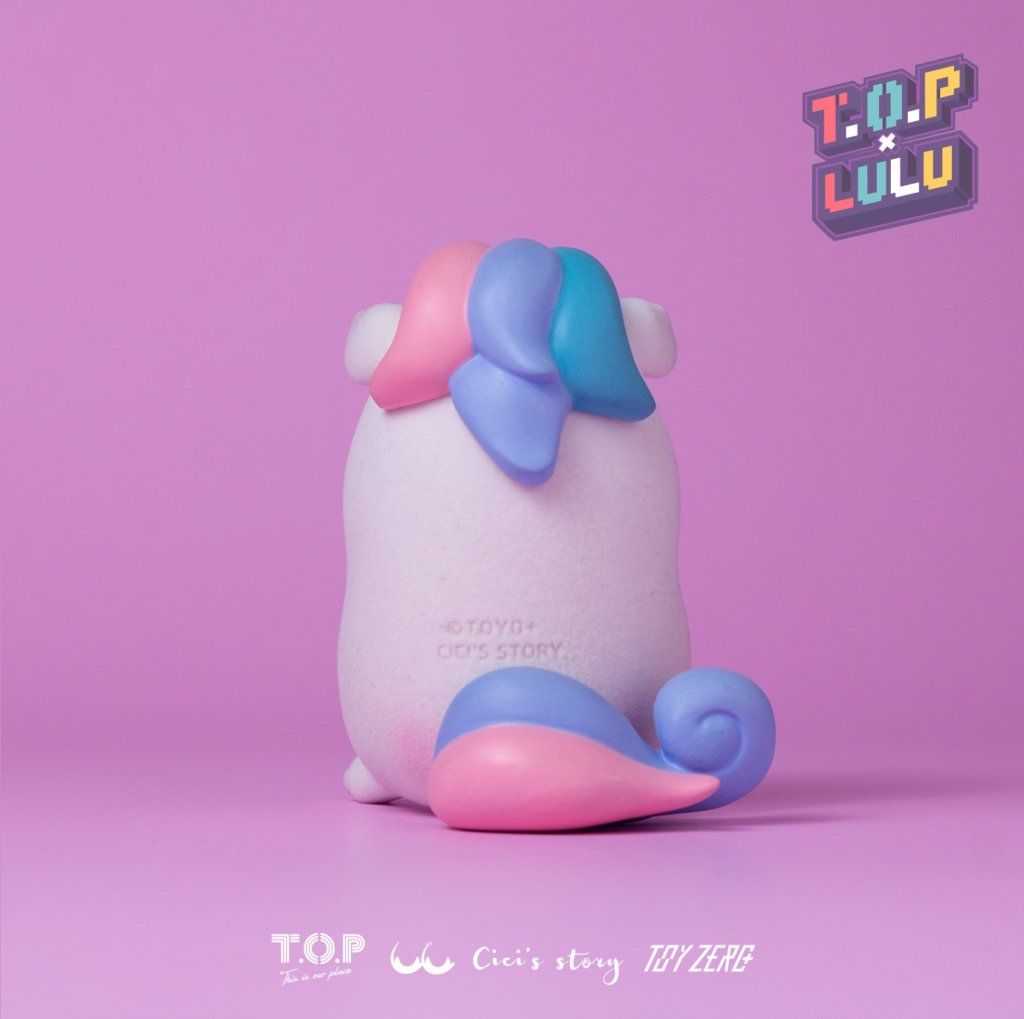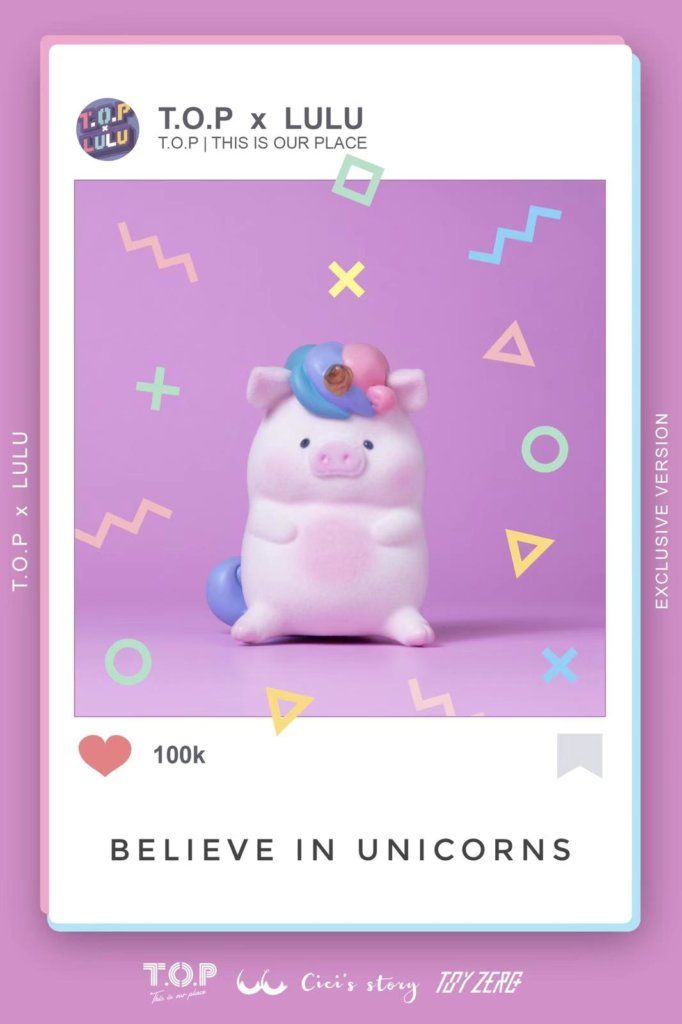 No matter you are in a sweet relationship or single, Lulu is ready to add some sweetness and joyful to your Valentine's Day! TOYZEROPLUS and Cici's story are excited to hold the first Lulu the piggy mall event "Believe in Unicorns" at T.O.P Mong Kok. The cuteness Lulu will be transformed into Happiness unicorn. Unicorn Lulu aimed to protect every couple and also help the one who is single to find their own unicorn.
 
During the event, Lulu will appear on different floors in the mall. A giant 3 meters Lulu will also appear in the sky garden! You can also meet the brand new Unicorn Lulu in the sea of ​​clouds for photo shooting~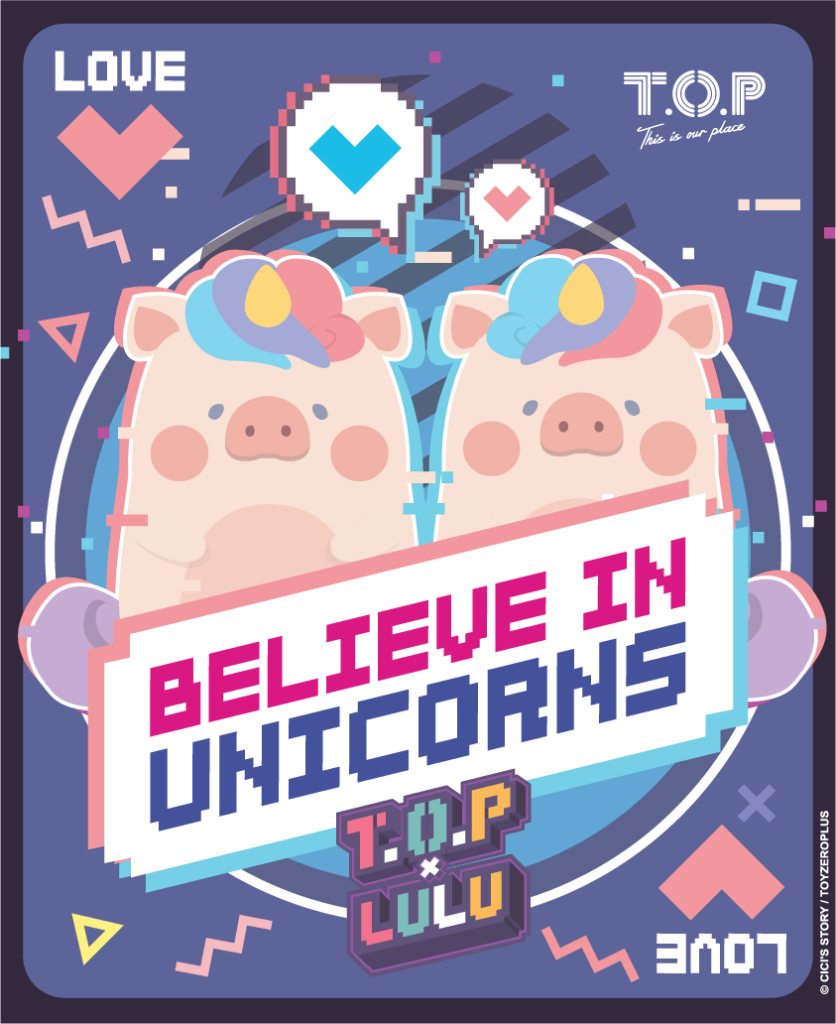 T.O.P "Believe in Unicorns"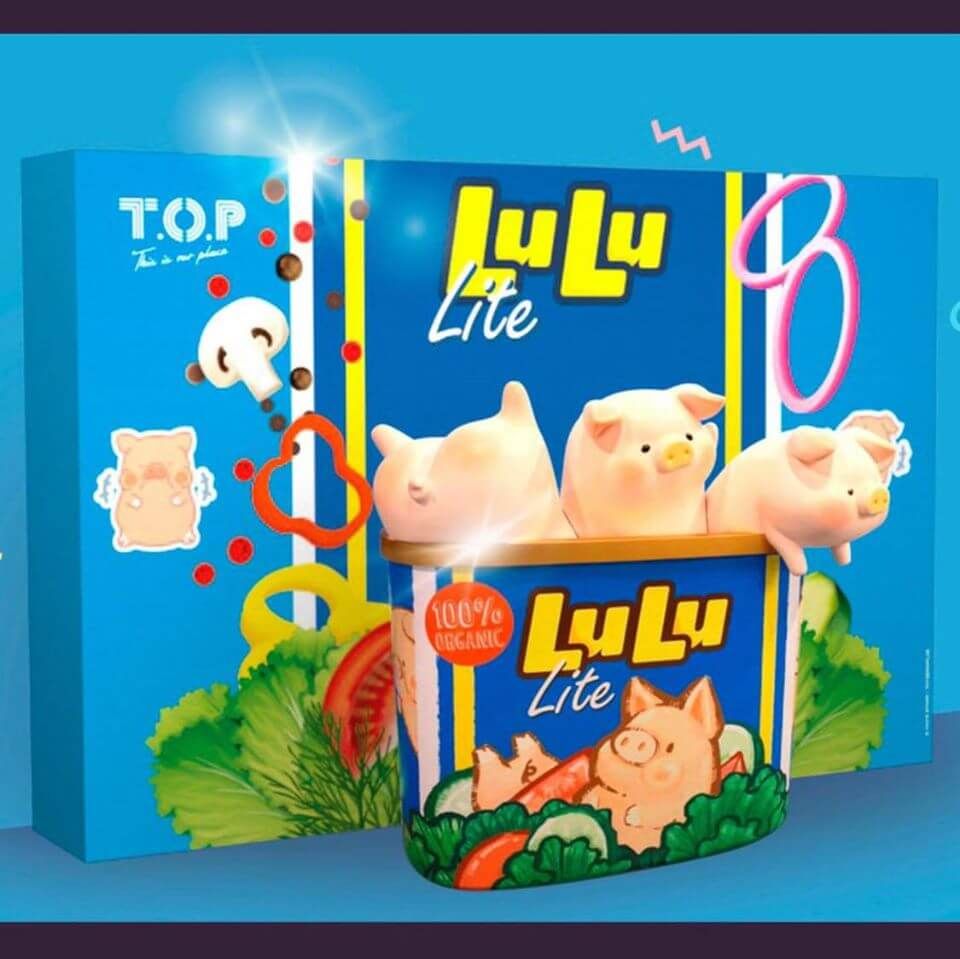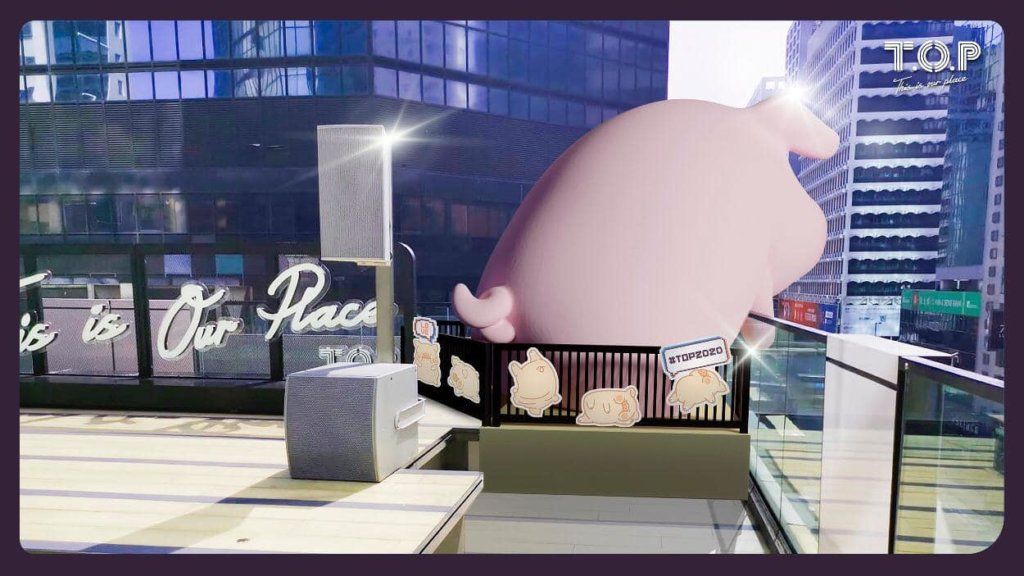 日期:2月8日至3月31日
地點:旺角彌敦道700 號T.O.P This is Our Place
Venue: T.O.P This is Our Place, 700 Nathan Road, Mong Kok
Unicorn Lulu can only be exchanged at T.O.P. POP IP EVENT.
For more information, please stay tuned with TOYZEROPLUS and T.O.P This is Our Place
https://toyzeroplus.com/ for more vinyl goodness.
Need the original LuLu's? hit up our sponsors who recently had a restock! QUICK limited availability.
https://www.myplasticheart.com/ Use Code: LOVETTC for $10 off over $100 spent.
https://strangecattoys.com/ Use code StrangeTTC for 5% off everything except customs.
If you want to get your Designer Toy news first, you should look to download our new TTC Mobile App. Designer Toy news direct to your smartphone. No dealing with social media algorithms.