All HAIL! Gods within Steel "Undead Trial -Anubis-" Egyptian dog on robotic steroids! Yu Chung of R-One Studio transforms Hui Zou art into a full-fledged resin kit. Fully armour up, lovin the mix of sleek and futuristic lines on this one for sure. Mixing ancient Egyptian styles with futuristic elements would have Evangelion fans kneeling before Anubis!  god not to be messed around with.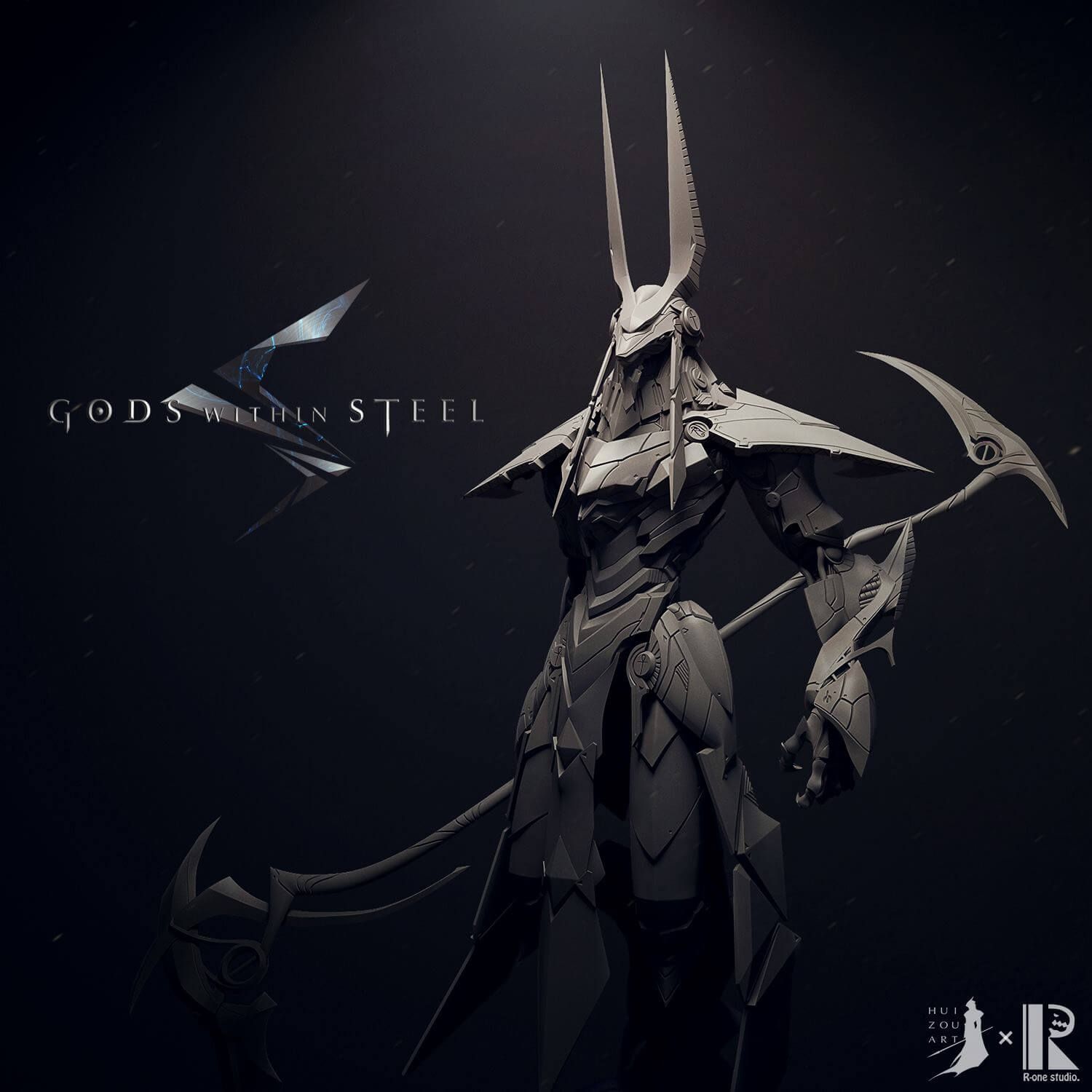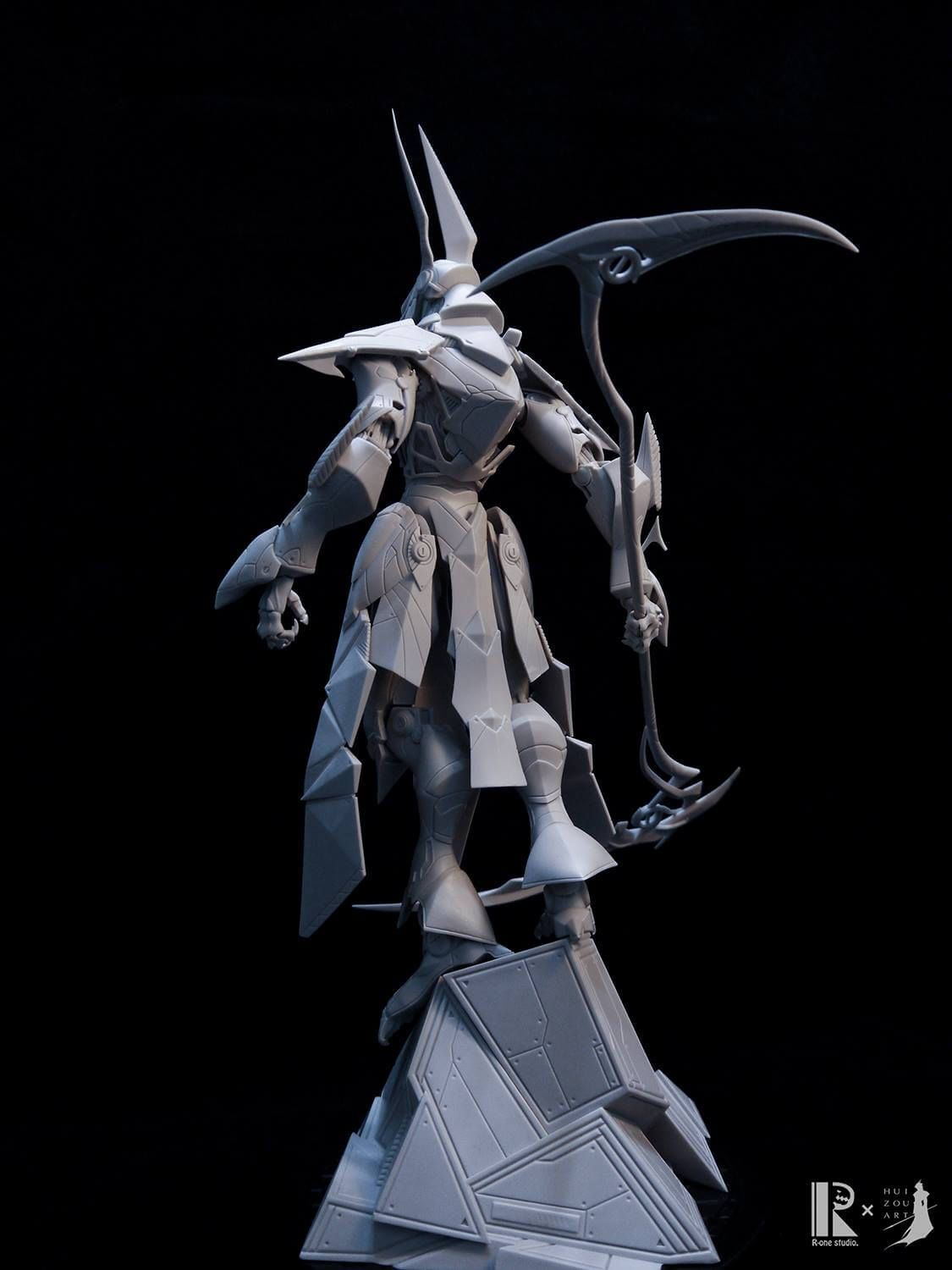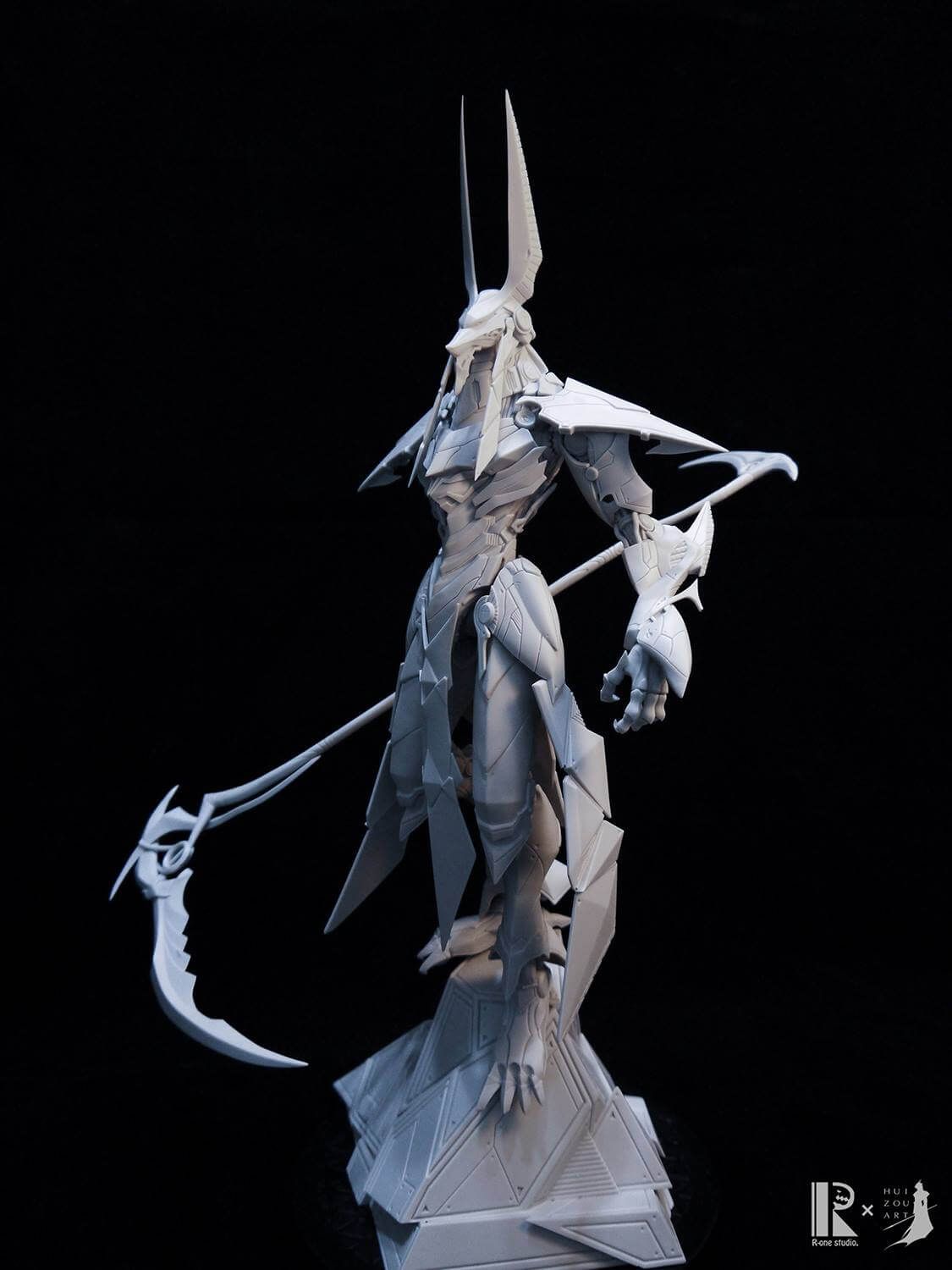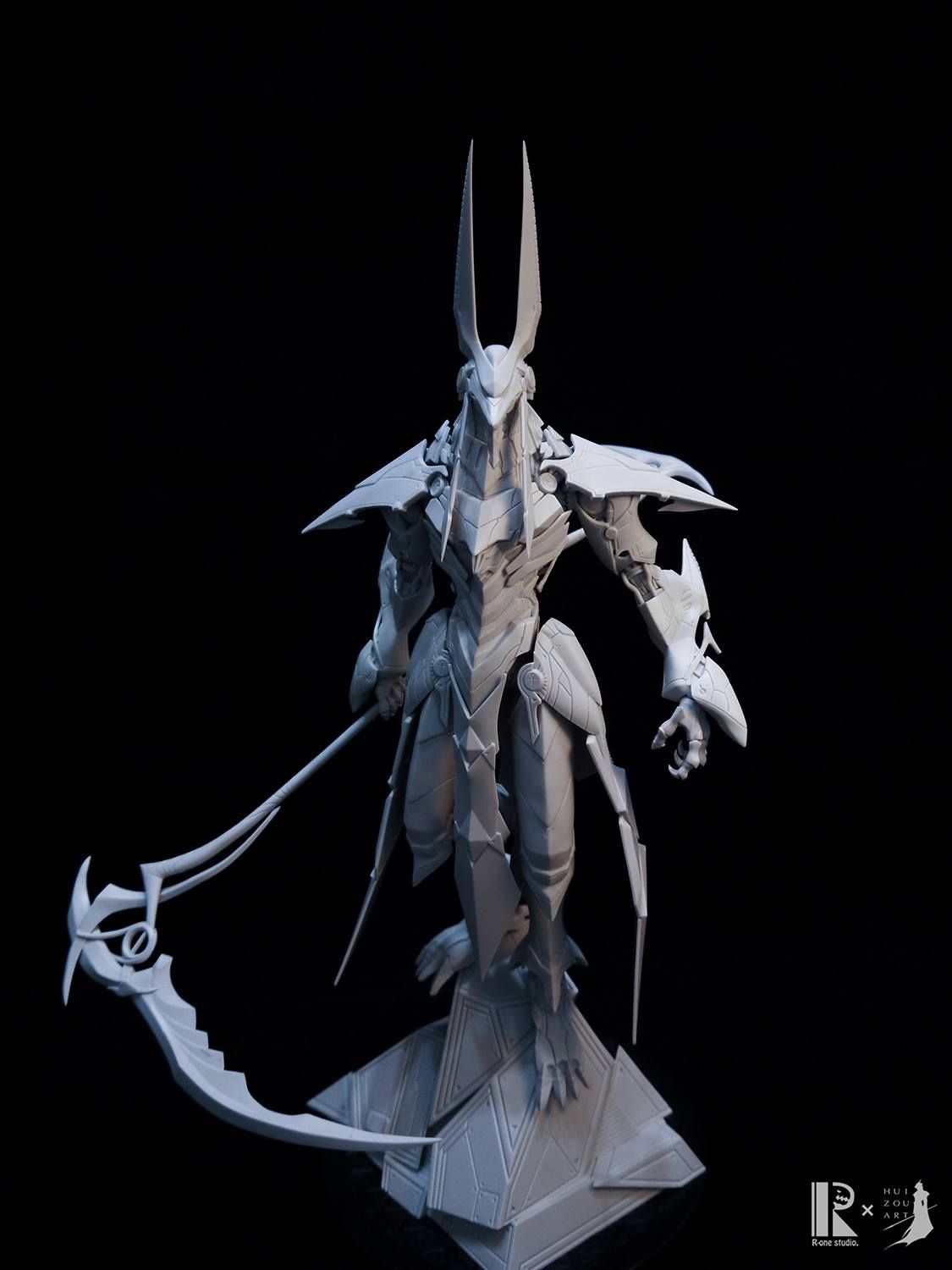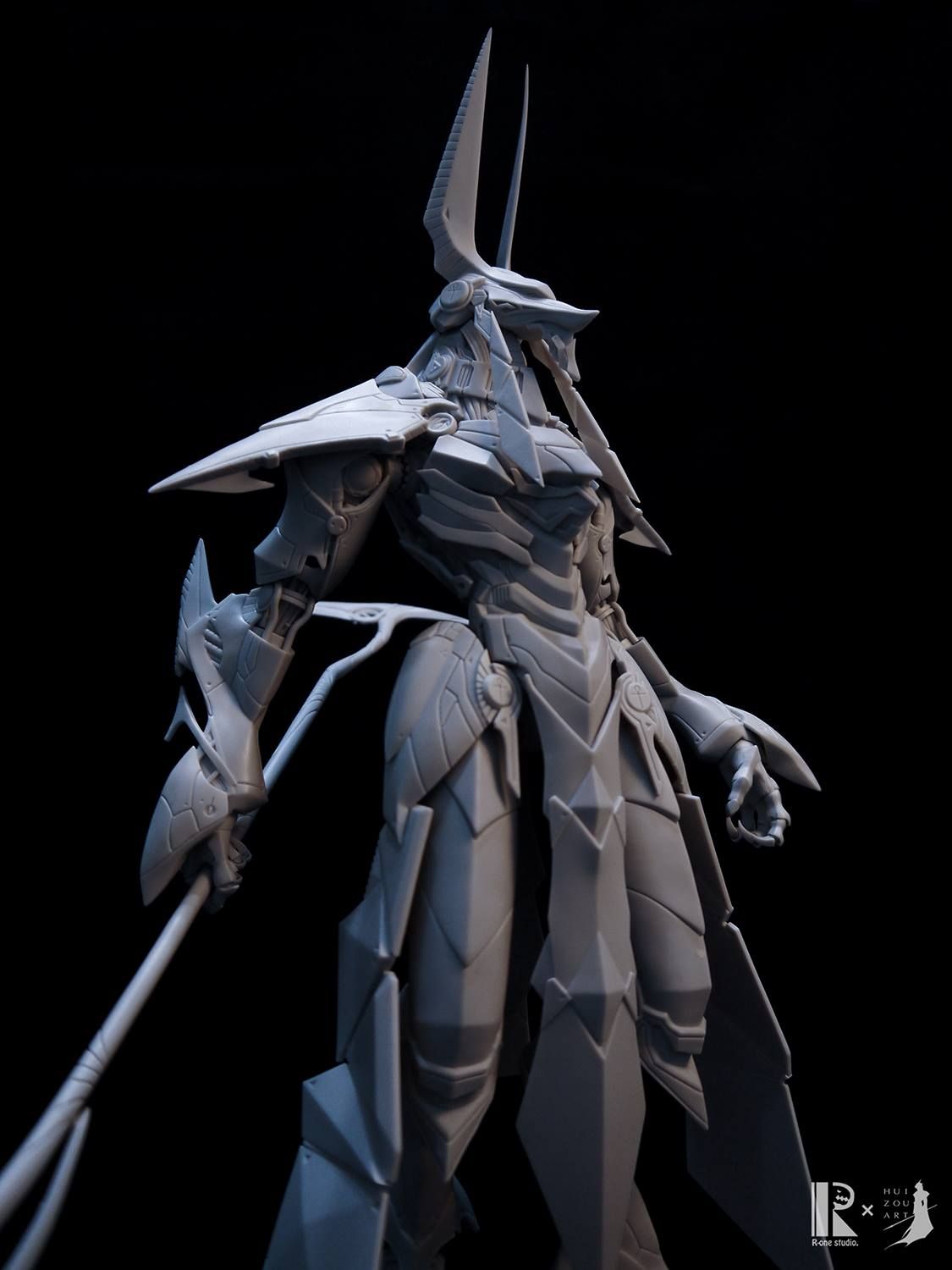 Below is a fully painted version, we're DROOLing.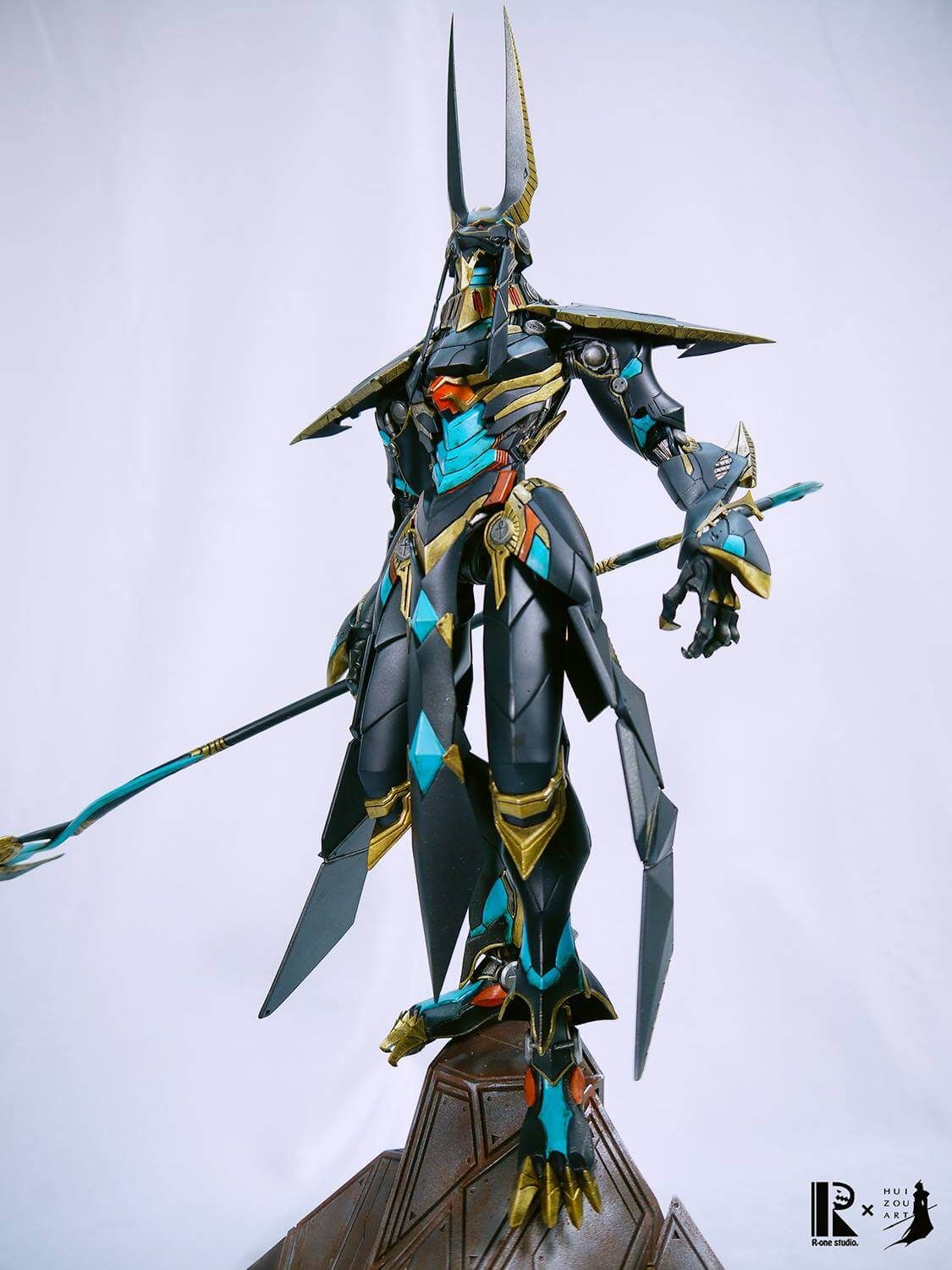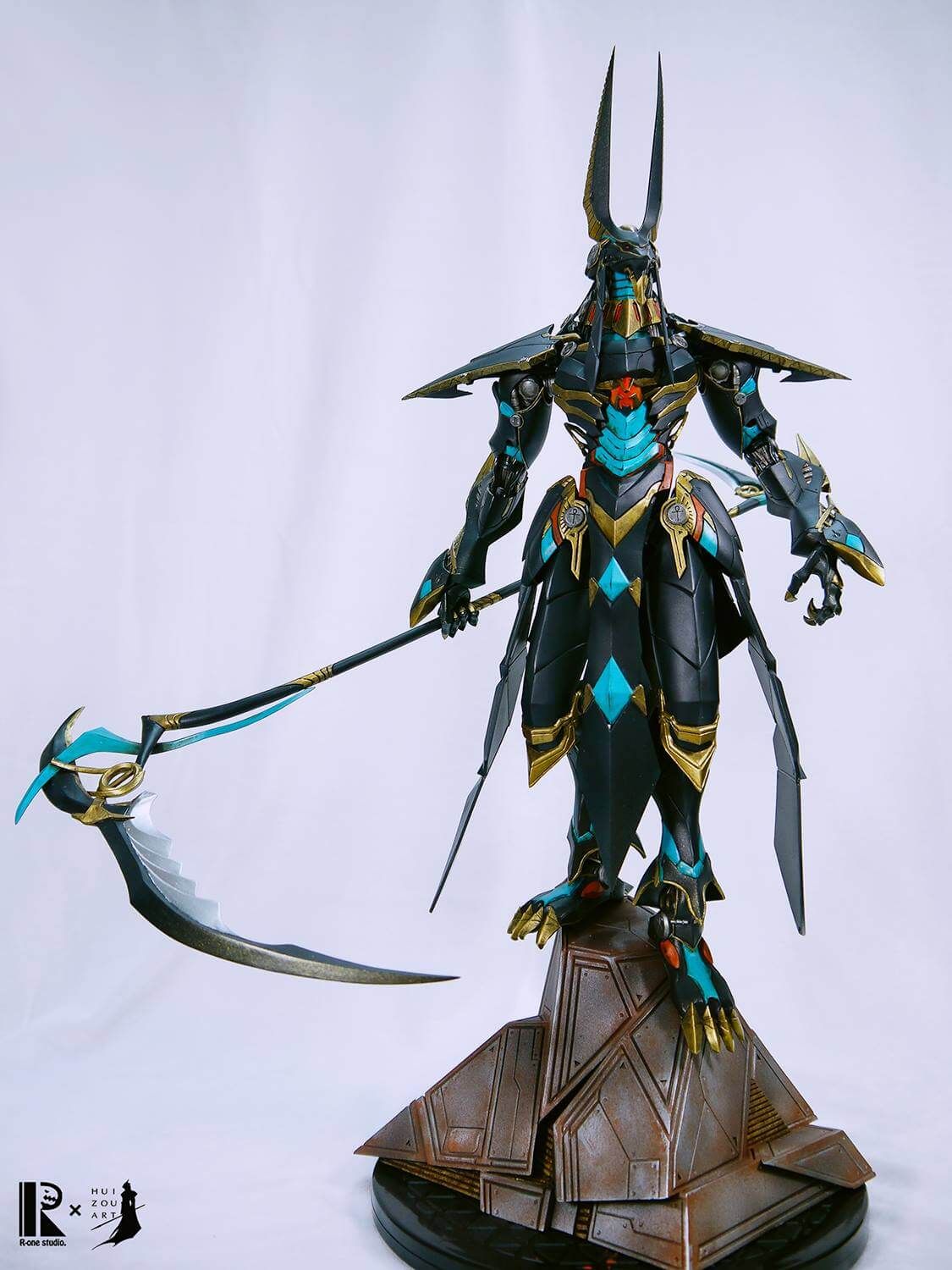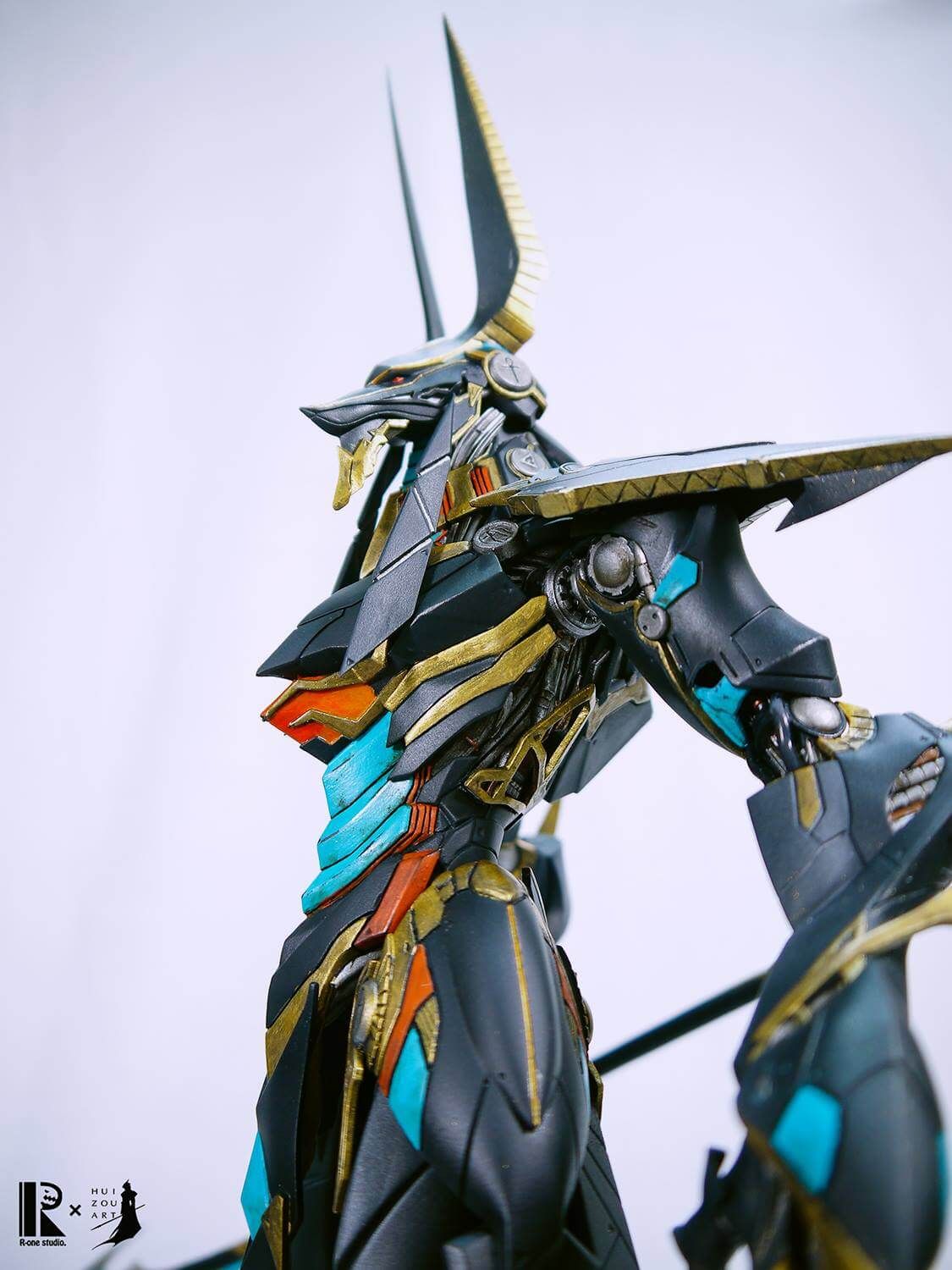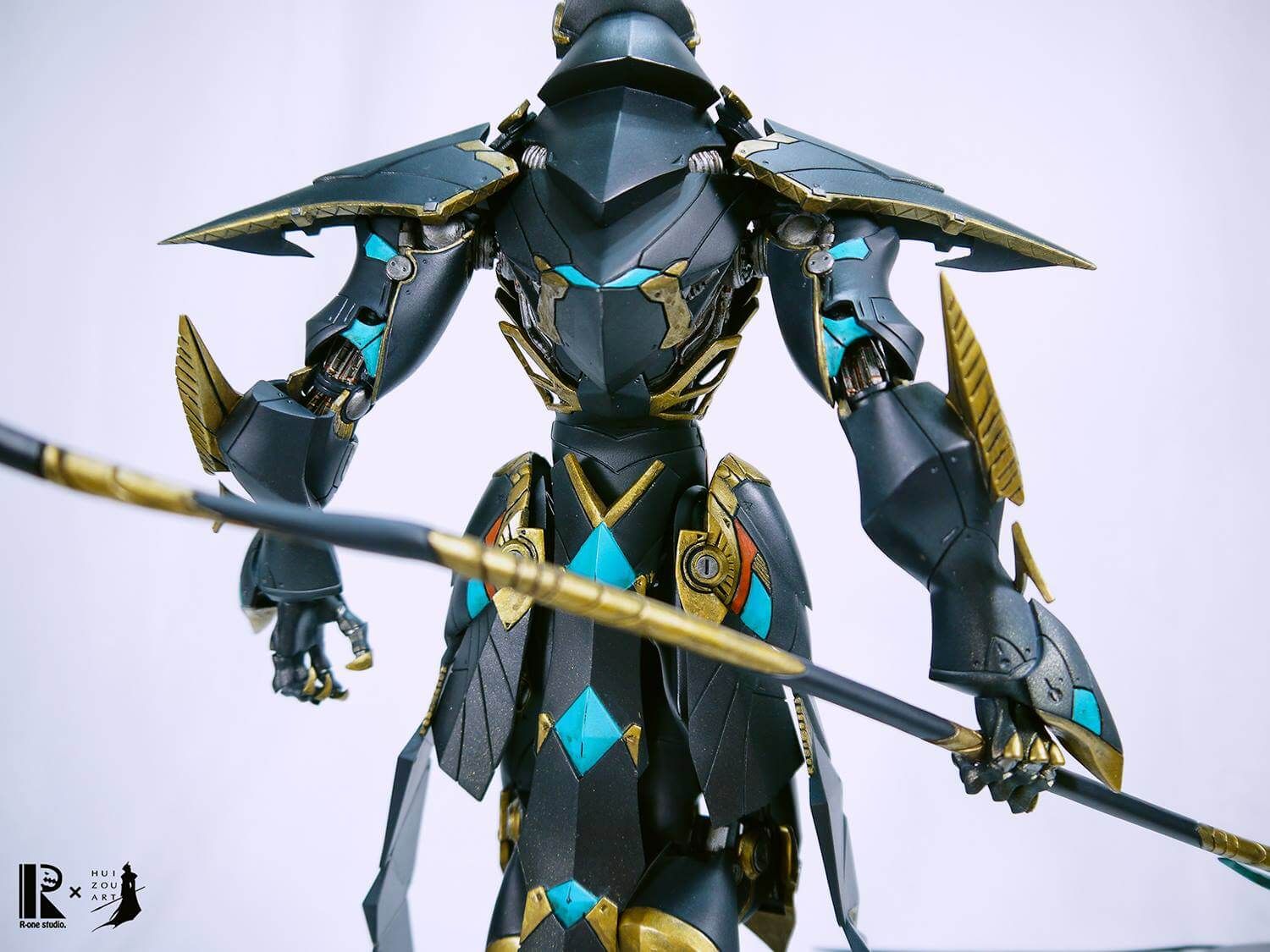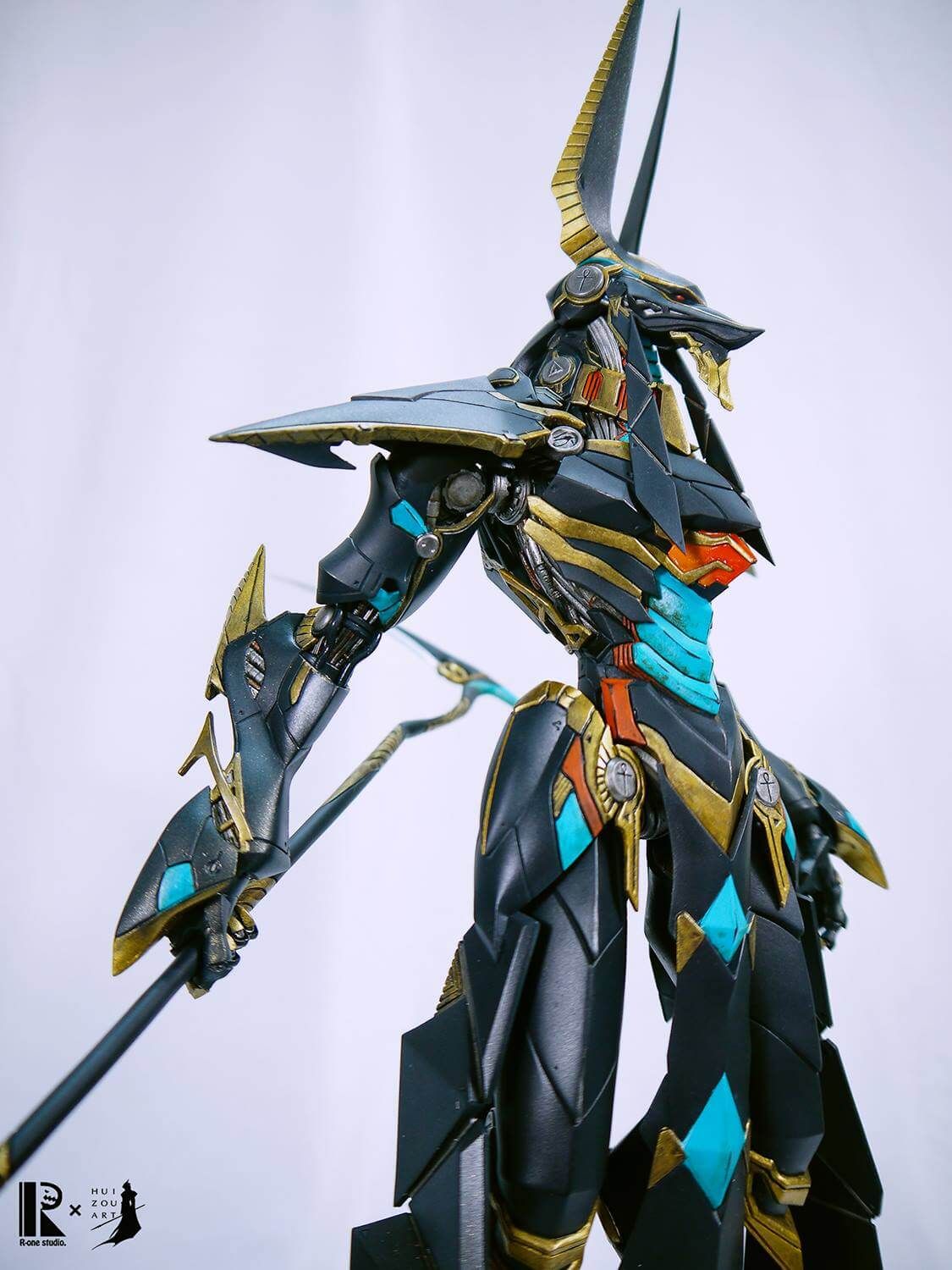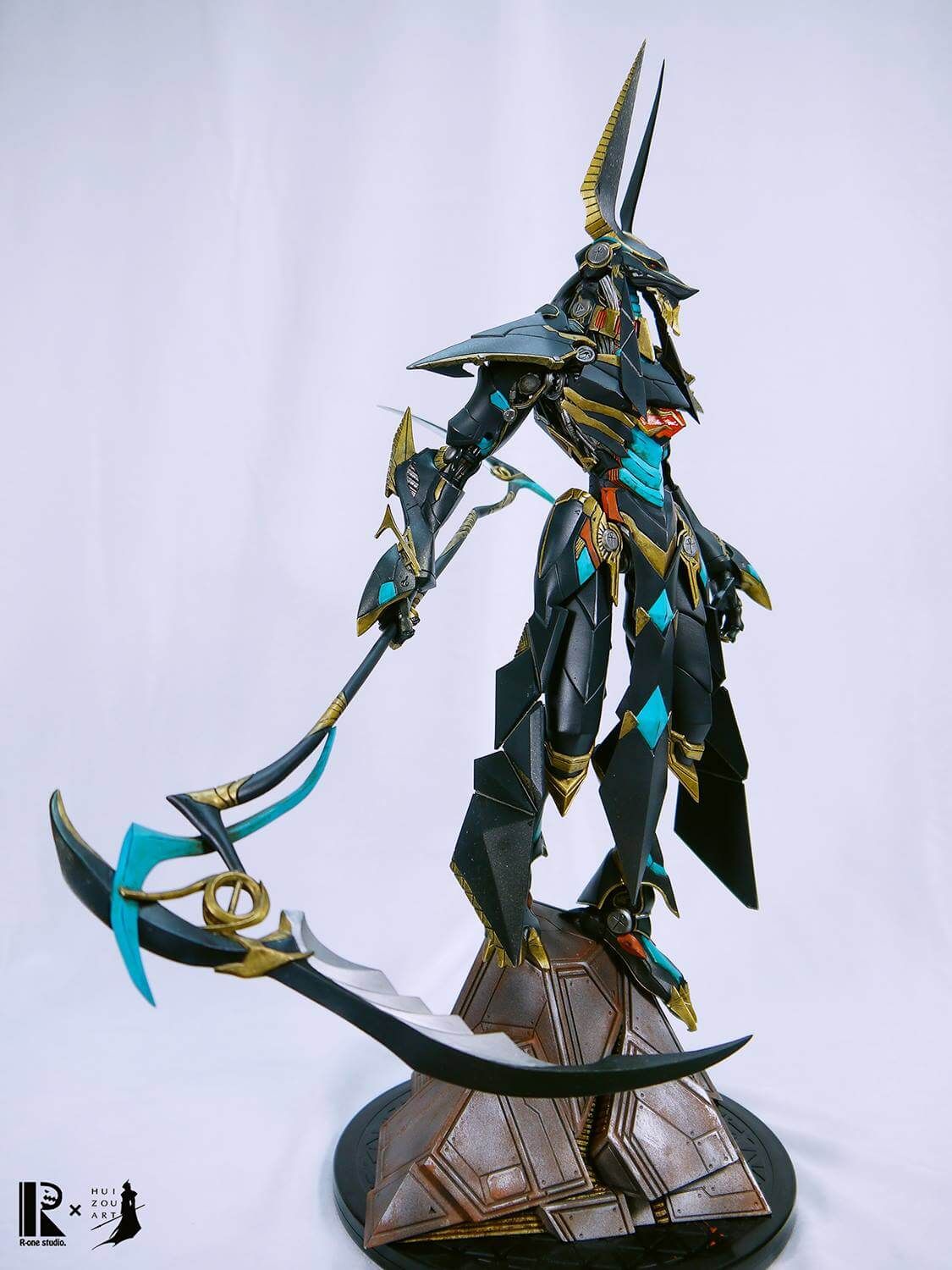 [box title="Important Details"]
Type:The large robots of the expel demons
Origin:Cairo
Weight:760 Tons
Height:42m
Spirit: Anubis
Energy Core: Single-core Ojos crystal
Weapon:"Trial"(Single molecule sickle)
Mission area: Africa
Equipment:
The single-core Ojos crystal equipped in the chest. High efficiency recovery chip can absorb the Ojos In battle. This keeps the energy consumption slow. Gyro Stabilizer,High Spirituality Crystal Muscle. These can effectively keep the balance of the robot, and strengthen coordination ability. High efficiency incantation hide in the arm. This can speed up the cast magic. It's Long-range shooting weapons.
Designer: Hui Zou Sculptor: Yu Chung 寄宿著神靈的鋼鐵,手握著信仰的道標,鐵的巨人踏碎惡魔的呢喃,「為了依靠神,我們創造了神。」 With god's strength in its armour and hands holding the direction of faith. The steel colossus destroys the devil's whisper. "We rely on God. We created God." The pre-order form/預購表單:
WHEN: NOW
-Standard Edition-
◣Price:290.USD (Not include shipping)
◣Pre-order price:260.USD (Not include shipping)
◣Pre-order date:2017/11/10 (Pre-order price will be end on 24, Nov, 2017 Taiwan time (GMT+8))
◣This version will come with 4 Undead Trial photoshoot prints and the unpainted
resin kit!
WHERE: Fill in google form HERE https://goo.gl/forms/rKThs1s2EKKeOMKo2
[/box]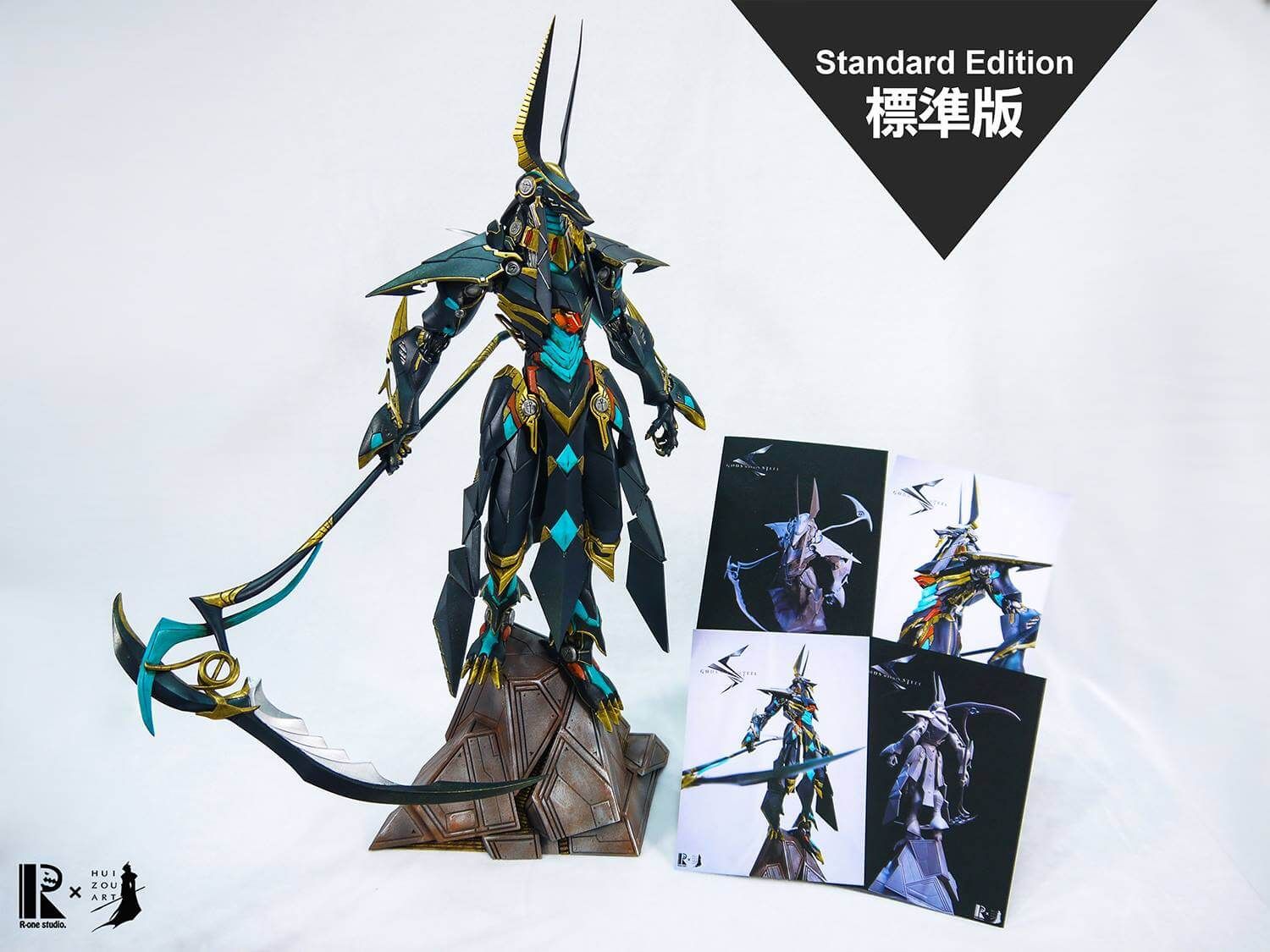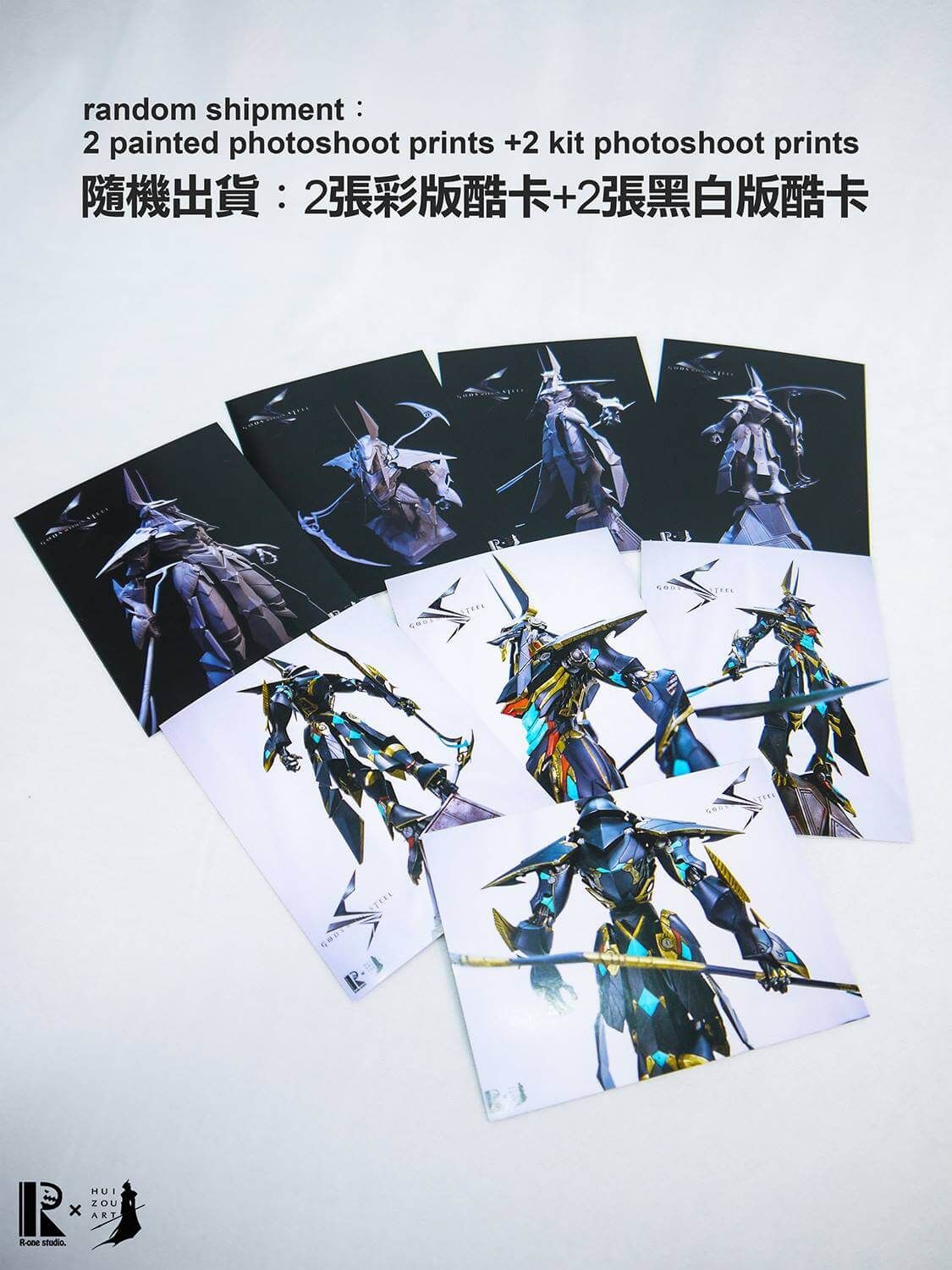 Check out the concept art, WOw below.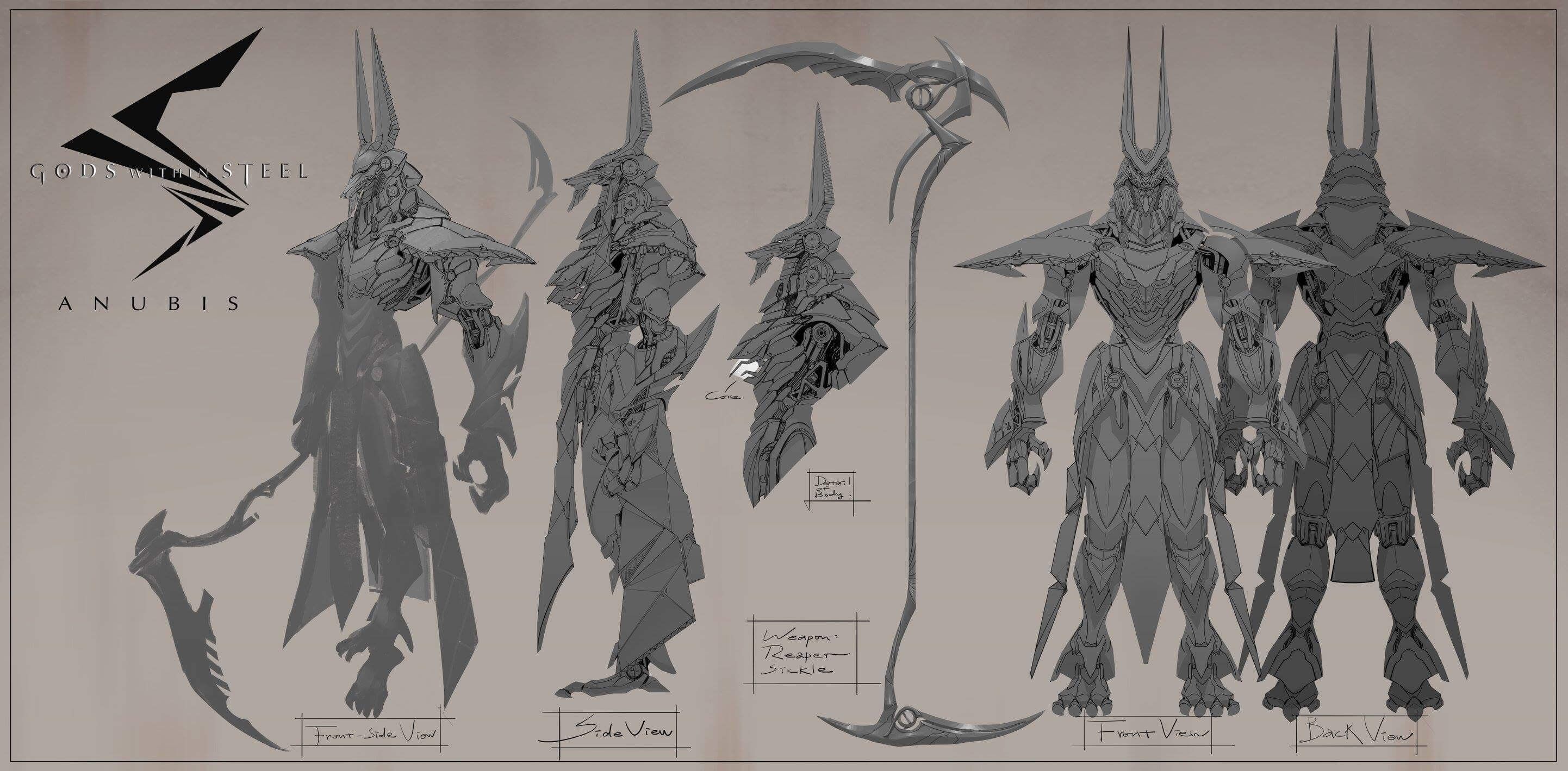 If you want to get your Designer Toy news first, you should look to download our new TTC Mobile App. Designer Toy news direct to your smartphone. No dealing with social media algorithms.
Find R-One studio on Facebook and Instagram.