Just over 2 months ago, our hairs stood up when the announcement of more ABAO goodness coming out this year and Unbox industries stuck to their words with non-stop bangers from them. UNBOX 绿野迷踪蜘蛛妹 unleashed ABAO's Dorothy MEMI at the Bang Bang Da show giving earlier access to ABAO's Dorothy. Dorothy comes with a new outfit and all silver heart and now we all have a chance to own one as the international release is set for this weekend!
DIMENSIONS: APPROX 4.5″
MATERIALS: SOFT VINYL & HAND FINISHED.
PACKAGING: HEADER & POLYBAG
ON SALE SATURDAY 6TH FEB
UK: 15:00PM
HK: 23:00PM
JPN: 00:00AM (7TH FEB)
NYC: 10:00AM
LA: 7:00AM
WHERE: http://store.unboxindustries
Price $55 USD
Known for her surrealism style art, it's your turn to own the very last resin versions of RAABIIT! The multi-disciplined artist first captured our hearts with her 2D artwork via Deviantart and the unforgettable resin/plush Call Duck and now RAABBIT. Welcome to the world of ABAO. Similar to the previously released resin edition, we get to see it in its glory.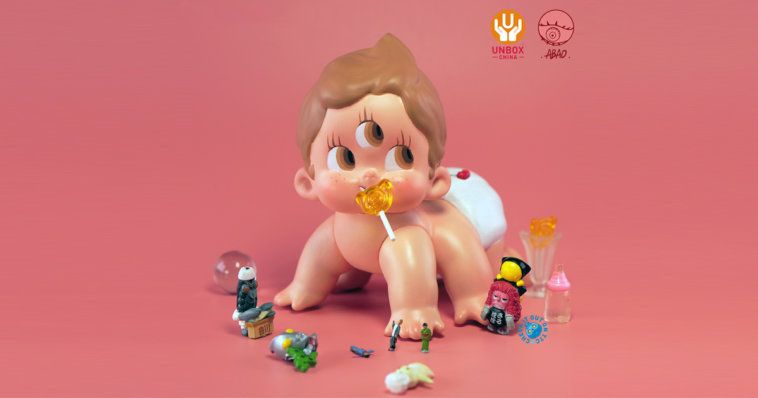 Lets hope Unbox gets Call Duck produced too!
Find ABAO on Deviantart and Instagram.
You can get your daily Designer Toy fix from our TTC Mobile App. It's free too! FREE! Download on the iPhone or Android smartphones. Search for "The Toy Chronicle" and all your Designer Toy wishes will come true! Pretty much.
Did we fail to mention IT's FREE.