QTX QQ Toys Expo 2020 is only around the corner Unbox Industries is ready to unleash those three-dimensional works of art last seen at TTF 2019 (check the live stream below) Judging by the announcement, the unbox Industries team have added more artists to the 3D POP art project from the likes of ABAO, Ruins Work, Tang Bob, UK's very own Pete Folwer and many many more joining the first set of artists like Ziqi Wu, Chino Lam, Too Natthapong, Jim Dreams etc. If the reception is anything like 2019 TTF collectors will be in for a treat as they look fantastic hung on a wall and nice to see something a little different each one 60x60cm, time to prepare some wall space!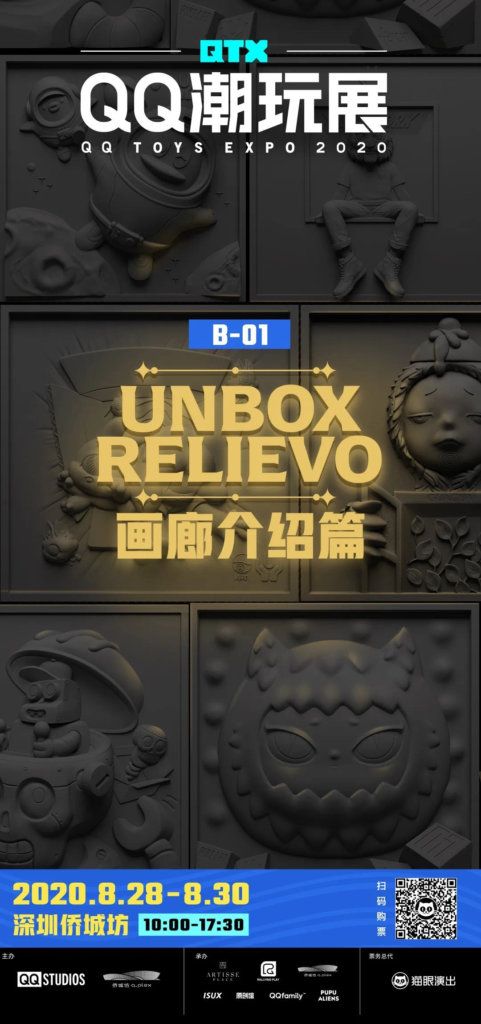 28th August 2020 at QQ Toys Expo 2020 booth B01. Stay tuned for international allocation and worldwide release. Collectors based in China please scan the QR code above.

http://store.unboxindustries. for more Unbox goodness.
If you want to get your Designer Toy news first, you should look to download our new TTC Mobile App. Designer Toy news direct to your smartphone. No dealing with social media algorithms.