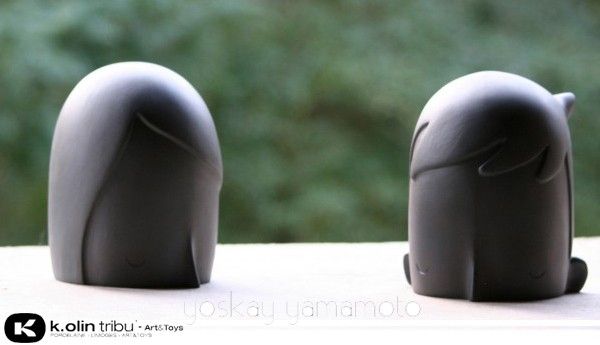 When it comes to Yoskay Yamamoto he is one of my all time favourite artist, his sheer creativity and style is phenomenal. From his original art to his vinyl toys love everything he makes. Even today you can see heavy influences he's had in the designer toy world on other artists if you look closely. Today is a joyful day when I see a new piece of work by Yoskay Yamamoto. This time he works with the French power house K.OLin tribu who are porcelain manufactures provide an alternative to the production of toys in vinyl.
Yoskay Yamamoto x K.OLin tribu  U+I BLACK is a new series made with black porcelain , not enamelled. With edition of 25 copies
Yoskay Yamamoto is quickly growing into one of america's most loved new artists as his wonderful blend of styles and influences enthrall art collectors and fans from all walks of life.

Born and raised in Toba, Japan, Yoskay moved to the United States at the age of 15. 
A self-trained illustrator, Yamamoto's artistic tastes expanded as he fell in love with the urban culture of the west coast.

Yamamoto discovered a way to fuse the two different cultural backgrounds together into his work.

Yamamoto nostalgically blends pop iconic characters from his new Western home with traditional and mythical Japanese elements, balancing his asian heritage with urban pop art. 
A beautiful blend that has seen him exhibit in leading galleries from coast to coast – and seen his works sell out fast.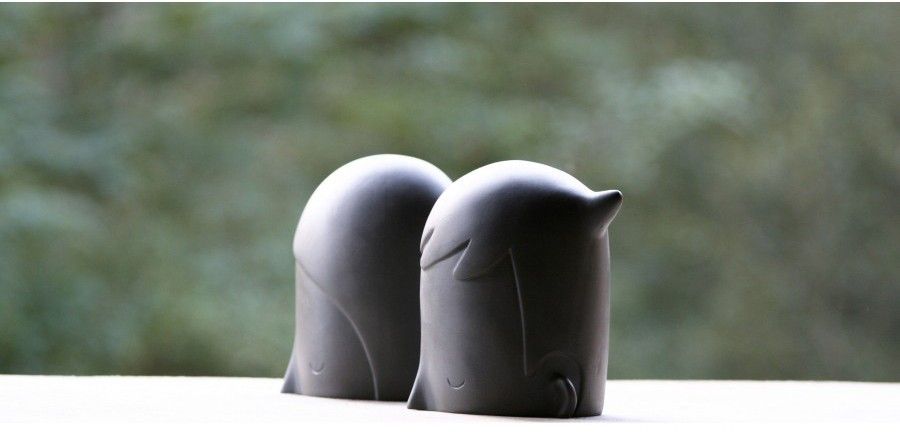 Sold with certificate signed and numbered by the artist.
Size: 17 x 12 cm
Livery in a wooden case .€750,00
Head over to http://yoskay.com/home.html to see more Yoskay Yamamoto breathtaking work.
For more porcelain love head over to  K.OLin tribu  Facebook  and Twitter.