The introduction not needed right? From South Korea to NYC twelveDot are ready to set Five Points Festival alight with a NEW and alimited exclusive, featuring a black ghost frog with a custom coat! It has been a long time since we've seen a release from twelveDot and it looks like the wait's been worth it.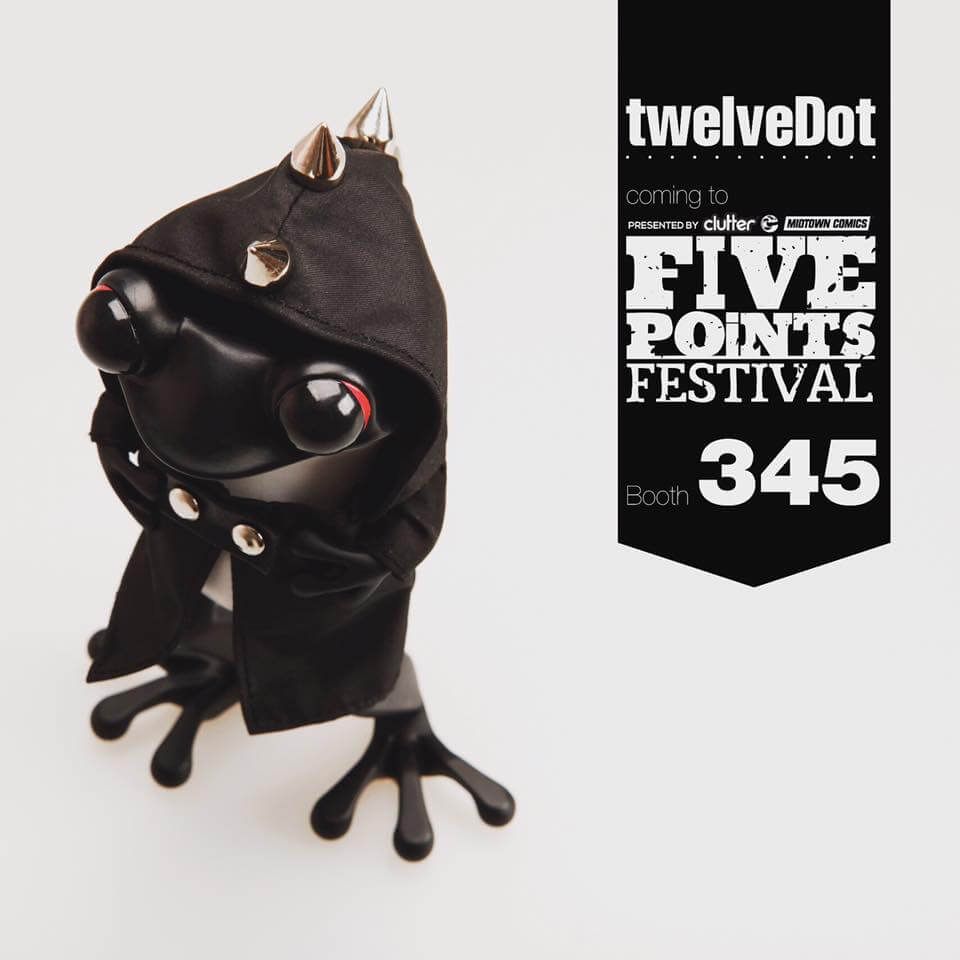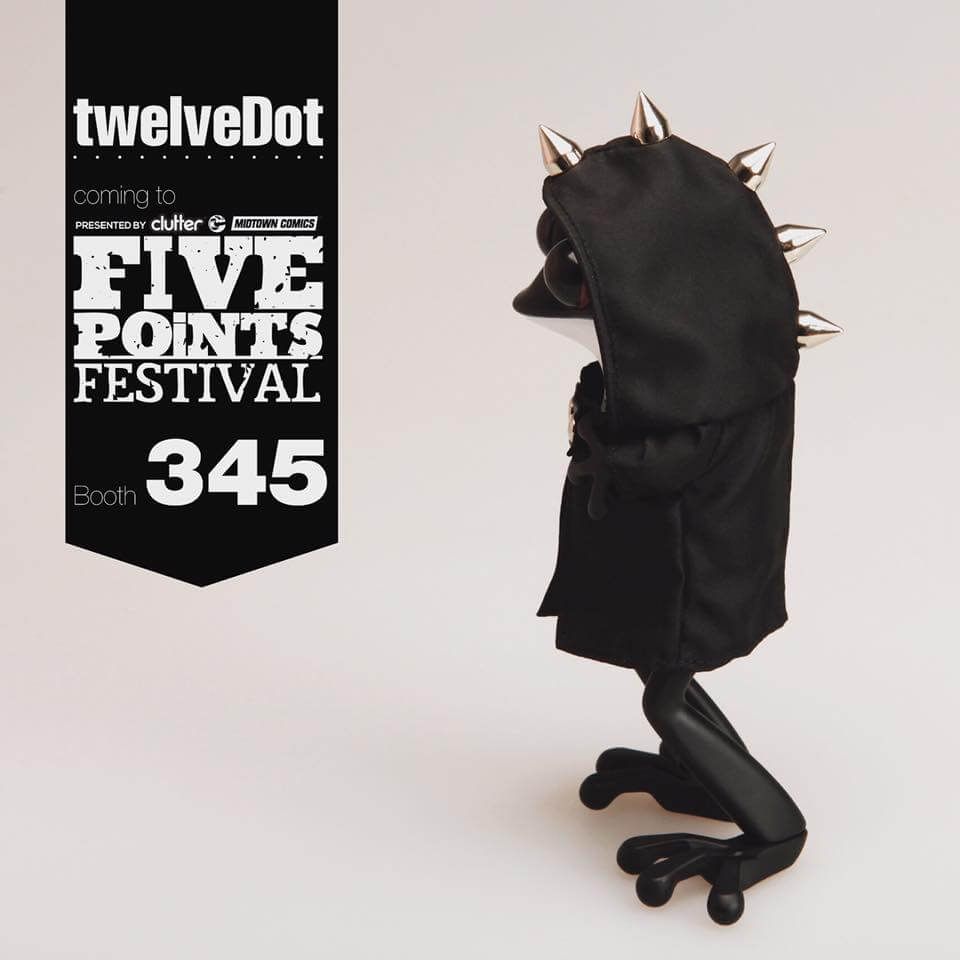 Not only black ghost frog will be up for grabs! APO Frogs: Be the Force!
Created for the OFFICAL LICENCED Star Wars exhibition held in Seoul 2016, the set consists of a 250%-sized APO Frog in BB-8 costume and a 100% APO Frog in Jedi costume complete with a lightsaber.
The original auction on the one-off set was halted as the pieces were slightly damaged during the exhibition, but the set is now fully restored and once again available for sale. Come check out the pieces at Booth #345 at Five Points Festival, May 20-21 at Pier 36 in New York City, and submit your bid via DM at twelveDot Facebook Page! The bidding will pick up where it was halted at USD1500.
DESIGNER TOYS + COMICS + STREET ART + BEER + NYC • PIER 36
MAY 20-21, 2017
"We started to create APO FROGS to raise awareness for endangered frogs. The inside panel of the boxes our frogs are shipped in contain more information on the importance of frogs as the middle link in our ecosystem and the devastating consequences of frog extinction. Please take a moment to read through and help them spread the word to protect these wonderful creatures from extinction."
Find Twelvedot via Facebook  and Twitter http://12dotstudio.com/