A new release from artist and illustrator based in Vancouver, Canada Patrick Wong. Patrick is no stranger when it comes to represent several  designer toys related to beat producing and music in general. Here at TTC we are ver fond of those figures, some of us can relate very well to those instruments and lifestyle, in fact they are almost like everyday objecta and it's with very tender eyes we look a Patrick's creationa like the MASCHINE or the MPC.
For this drop Patick pays homage to the TR808 a machine prominent in hip hop and EDM beat production, we personally spent many nights without sleep getting the hang of it. Now we can admire it in the designer toys world.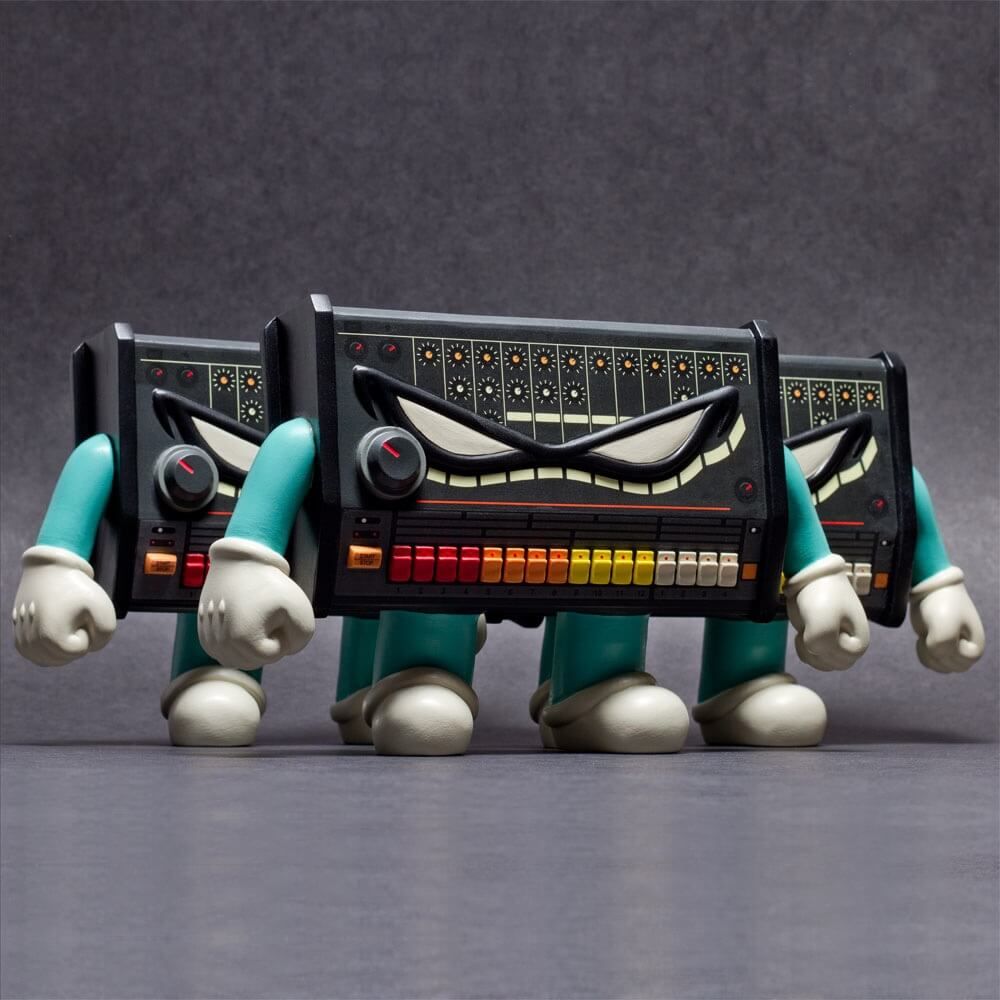 This beautiful 808 rendition is comparable in size to an 8″ Dunny. Arms and legs are fixed measuring 10 x 6 x 2 inches made of Urethane & acrylic paint.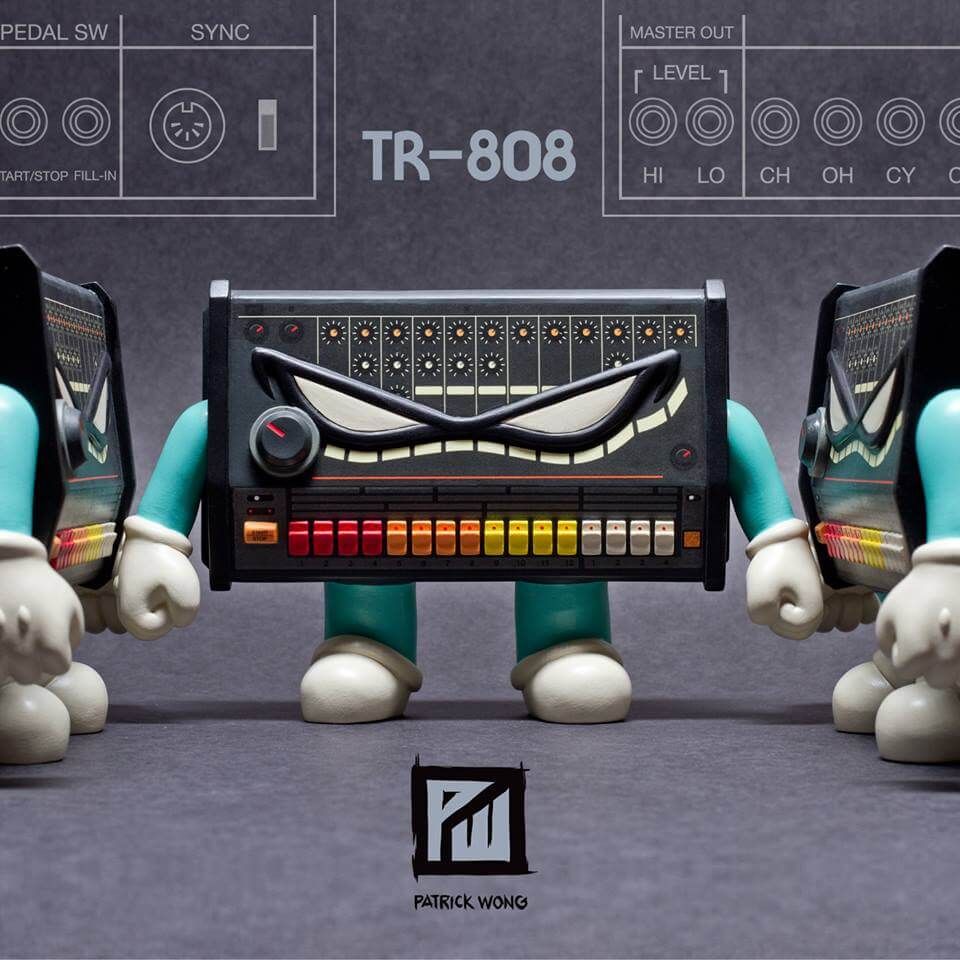 Available to order for 1.5 weeks only from October 11 to 22nd, 2016. Each piece is numbered and limited to this single production run.
You can order it HERE for $125.00. Well done Patrick Wong!
About Patrick Wong:
Patrick Wong is an artist and illustrator based in Vancouver, Canada. He has been recognized byApplied Arts Magazine, American illustration, Society of illustrators Los Angeles, and Creative Quarterlyfor his work. Patrick received his BFA in Visual Art (Illustration) from Emily Carr University of Art + Design and began his career as a commercial artist with clients such as The Washington Post, The Sunday Times, and the March of Dimes Foundation.
You can find Patrick via Website,  Instagram and Twitter.
(info and photos lifted from Patrick Wong)