This week will see the return of Toy Art Gallery x Candie Bolton's BAKE-KUJIRA The Phantom Whale! from the deepest oceans comes not one but four BAKE-KUJIRA's! Toy Art Gallery x Candie Bolton has summoned the BAKE-KUJIR's, Pink, Blue, Green Glitter and the Painted Pink. Toy Art Gallery is proud to present four new editions of Candie Bolton's Bake-Kujira: The Phantom Whale! The Bake-Kujira is the reanimated corpse of a vengeful whale spirit. It brings a curse of famine, plague and natural disasters to the village that caused its demise. They can be found on rainy nights near the coast with a host of strange birds and fish swarming around them.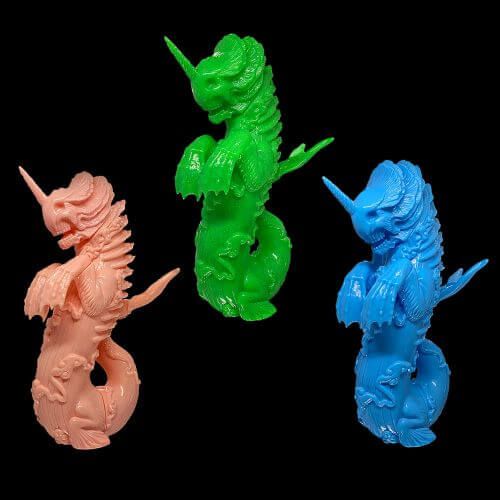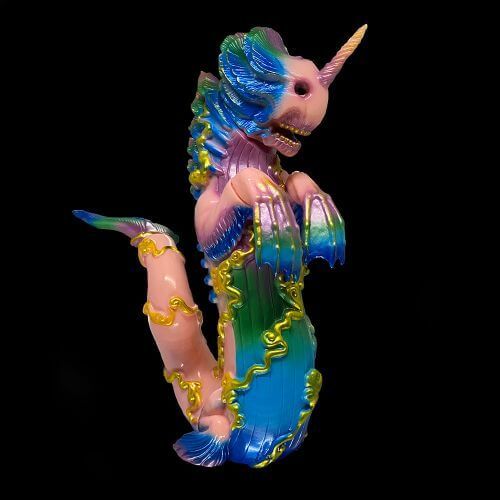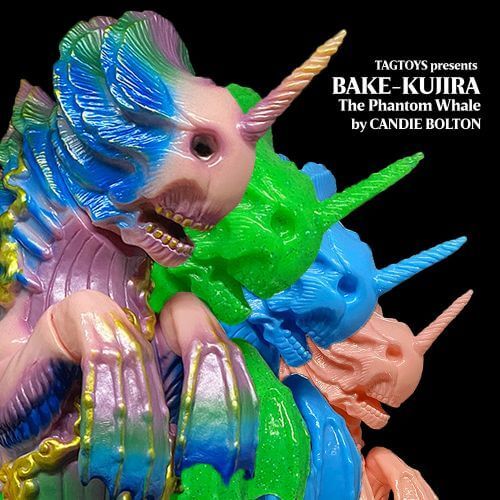 The BAKE-KUJIRA stands 11″ tall and is articulated at the head and hands. The BAKE-KUJIRA editions are available this Friday 7/24 at 12PM PST, only at shop.toyartgallery.com.
Click HERE for Candie's beginners guide to airbrushing vinyl toys and sofubi. See how the magic happens.
Need a custom from Candie? drop Candie a line via http://www.candiebolton.com/ Facebook ,Twitter and Instagram.
Talking of beastly good, have you checked out our TTC Mobile? Ok, it's not as beastly as the Purple Swirl Bake Kujira (but nothing really is, right?). We have our app available on both the App Store or Google Play Store. Ready for your beautiful smartphones! Go. Download. Now.
Did we fail to mention IT's FREE.