Emelie Jensen AKA Tomodachi Island is all set to release her Inari Okami Kidrobot Dunny Artist Proof into the wild! your chance to support the artist directly whilst owing something hand blessed by Emelie! in this case, you will be treated to a limited edition art print of Inari Okami. Trust us it's as beautiful as the Dunny itself. The chance of owning Inari Ōkami without hunting through endless blind boxes will surely save you money in the long run whist blessing your collection with this cutie! Time mark your calendar and set the date as only 10 will be made for this set.
Inari Ōkami (design by
@tomodachiisland
) is a goddess of fertility, love, and agriculture who brings prosperity to her devotees. Interchangeably depicted as male, female, or kitsune (fox), it is the latter representation that resonated most with artist Tomadachi Island, due to her strong connection to foxes which are frequently used in her work. 🦊 Of this beautifully sculpted Dunny, she says "I've made my own interpretation of Inari, bringing fox and female into one."
Japanese goddess Inari Okami has taken on a lot of shapes throughout history. From man to woman to kitsune (fox), snake, or dragon – her shape has morphed as many times as the mythologies surrounding her. Over the centuries she has been associated with swordsmiths and merchants, blacksmiths, and warriors, and also kitsune (foxes) and rice. Prior to money replacing rice as the measure of wealth in Japan, Inari was worshipped as a provider of life to the rice fields. And in modern-day Japan, she remains a popular figure in both Shinto and Buddhist religions, with a large number of shrines dedicated to her.

On choosing to interpret Inari Okami in 3" Dunny form, artist Tomodachi Island says "I had to do a lot of research to find not only a goddess who would fit my style but also one that I could relate to. Inari is often represented as male, female, or kitsune and given that I have a very strong connection to foxes and use them frequently in my work, Inari was a goddess that immediately spoke to me. I have made my own interpretation of her and have brought the fox and female into one form."
On the figure:
Her fur is a soft peach color, the inside of her pointed kitsune ears are an even softer pink. Her emotional, honey-colored eyes are large and stylized in a way that most associate with Japanese anime. She's dressed in a traditional Japanese garment and though she is leaning towards the minimalist end of design, every mark and line on this 3" Dunny figure is clean and expertly placed.
listing includes a 3″ Inari Okami Dunny designed by Tomodachi Island and an A4 Fine art Print, printed on 300gsm white recycled board, specially created for this series. Both limited to 10 pieces. Each Dunny and art print will be signed and numbered.
World Wide Shipping – Tracked and signed for
Available from the 9th of October at 8.00 PM (London Time).
WHERE:  https://tomodachiisland.bigcartel.com
Check out our interview with Tomodachi Island HERE.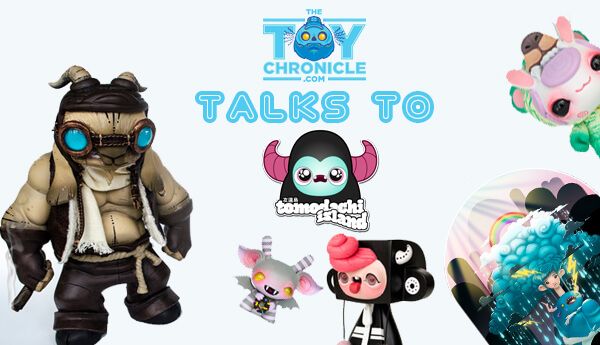 You can find Emilie's work over at www.tomodachiisland.com , Facebook:www.facebook.com/TomodachiIsland and Instagram: tomodachiisland.
Whilst we have your attention, look out for Obi!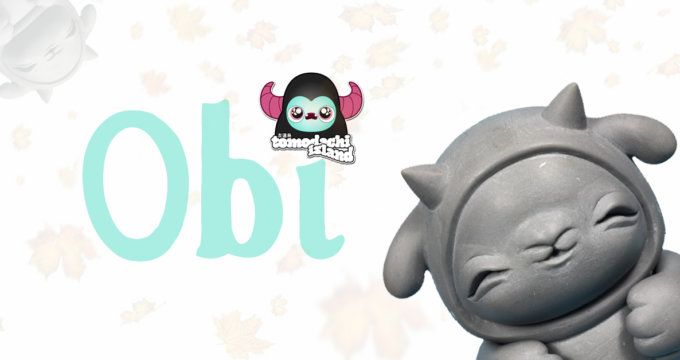 ---
---