Cowabunga, DUDE!  2017 saw the first release of Unbox's collaboration with one of the soft vinyl genres' true mavericks, Mori Katsura (aka REALxHEAD) & the legendary TMNT franchise. TMNT holds a special place in the heart of Mori San and Unbox Industries are proud that they got the go-ahead to produce his unique interpretation with the official blessing of Nickelodeon. Fast forward to the present day, Unbox Industries are proud to offer a brand new edition overseen by RXH and approved by the TMNT creative team.  Now various silhouettes get the Unbox black treatment. All tastefully made in different contrasts of black embracing the carefully selected silhouettes. While international fans wait for their chance to own one, the fourth release destined for the international release is MICHAELANGELO 'UNBOX IN BLACK' Special edition.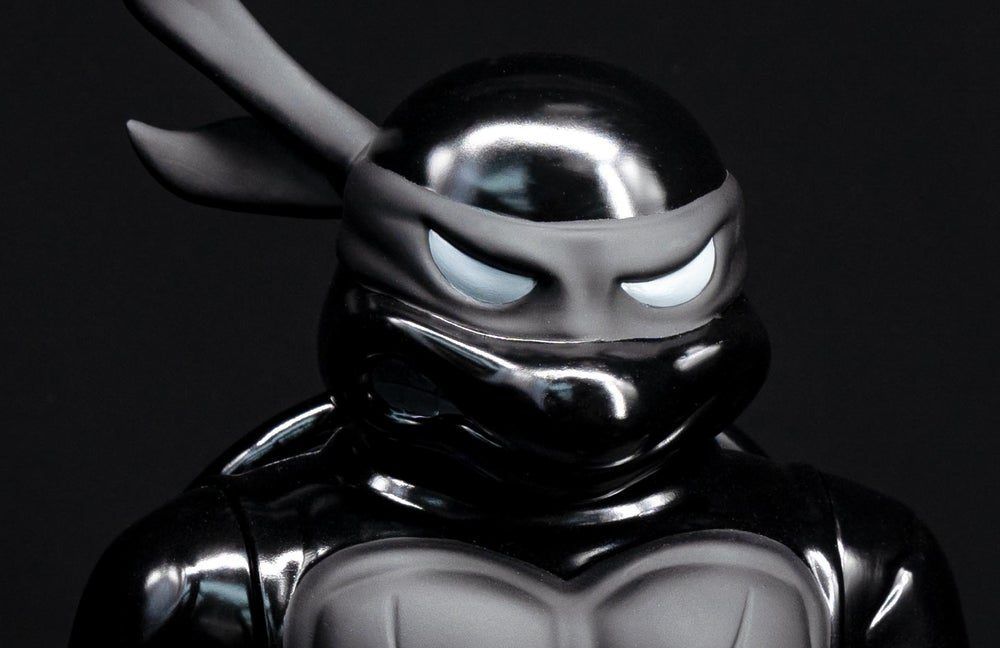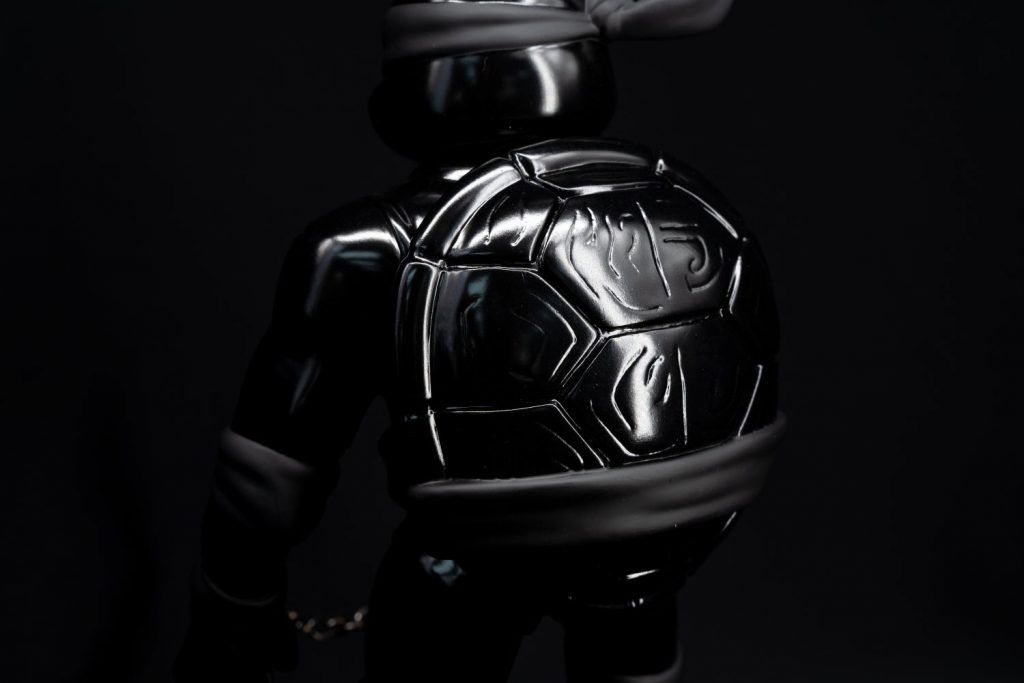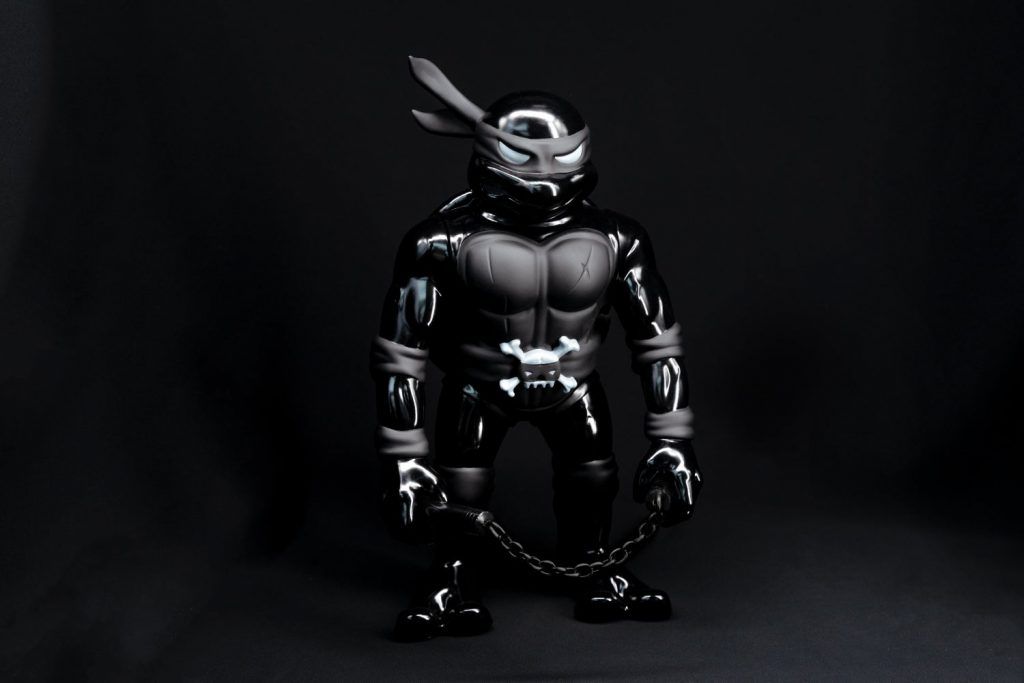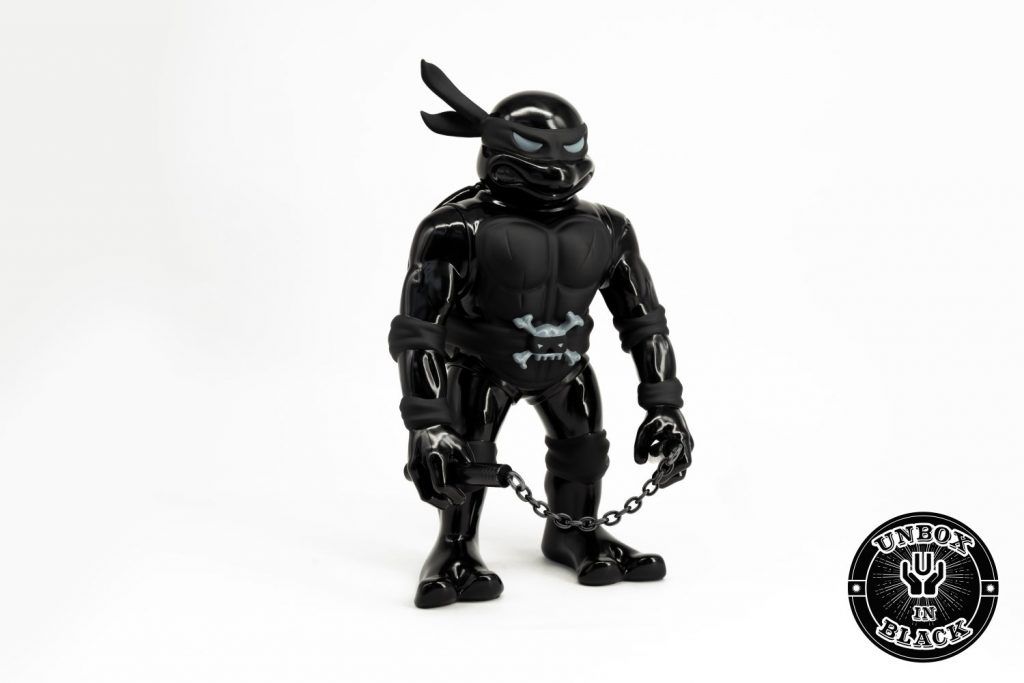 SIZE: APPROX 10″ TALL
ARTICULATION: 5 POINTS
ACCESSORIES: NUNCHUKS
MATERIALS: SOFT VINYL
PACKAGING: HEADER CARD & POLYBAG
ON SALE SATURDAY 10TH JULY
UK: 16:00PM
HK: 23:00PM
JPN: 00:00AM (11TH JULY)
NYC: 11:00AM
LA: 8:00AM
WHERE: http://store.unboxindustries.info
PRICE: $120 USD
You can get your daily Designer Toy fix from our TTC Mobile App. It's free too! FREE! Download on the iPhone or Android smartphones. Search for "The Toy Chronicle" and all your Designer Toy wishes will come true! Pretty much.
Did we fail to mention IT's FREE.