A couple of weeks ago we showed you the wonderful and colourful up coming released from Pucky Studio's releases HERE. Today Pucky Studio wowed us again with another beautiful release destined to be showcased at Taipei Toy Festival 2016. Pucky Studio presents The Space Clown. Another release to add-on to our list of MUST NEEDS from Pucky Studio.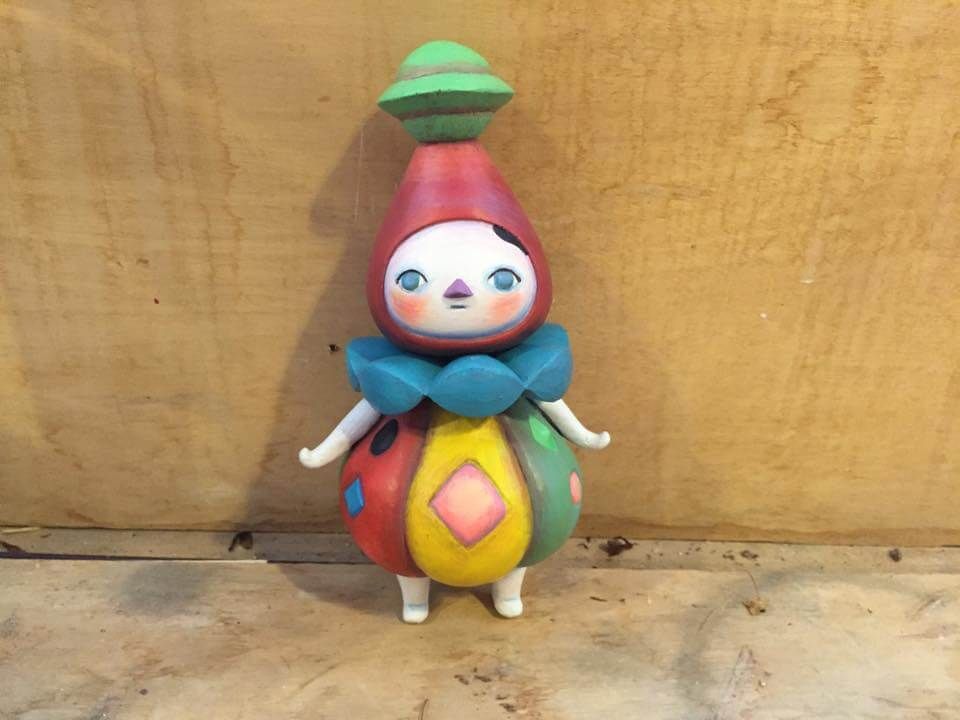 Like we said before, we love the colour scheme already and seeing Pucky Studio bless the vinyl figures by hand painting them, these will be a special release for sure. No news when a general release will be launched but fingers crossed it will be soon after TTF. Pucky Studio tagged it with H2H that could stand for How2Work company behind the production. Very interesting for sure. Stay tuned for more updates.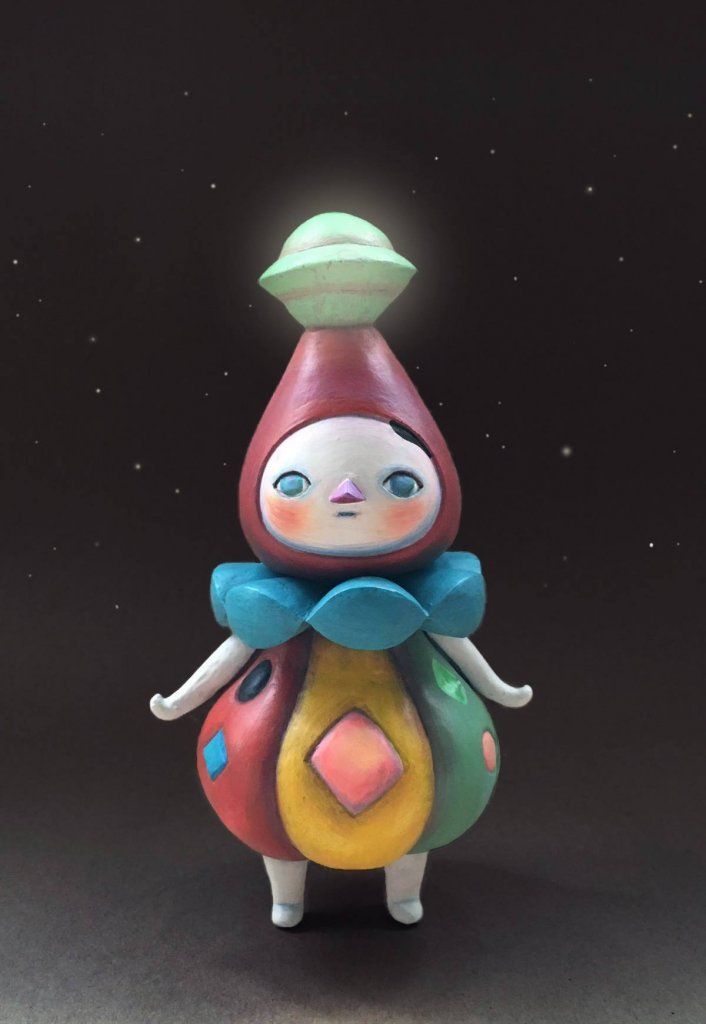 About
With a childhood divided between Hong Kong and Canada, Pucky grew up between two cultures, which prompted her to explore creatively the value of identity and the meaning of belonging. After graduation from Emily Carr University of Art + Design in Vancouver in 2008, she returned to Hong Kong, where she works as a freelance artist and illustrator and created the brand "Pookie". Pucky's work is a combination of cute and dark, showing an integrated harmony where opposites like good and evil or love and fear, co-exist. She is deeply inspired by the wonders and mysteries of the world and her drawings are strongly affected by the beauty of their history, science and the romance. She draws to communicate these feelings in her own visual language.
Find PUCKY STUDIO at booth #A74 at TTF2016
The 13th Annual Taipei Toy Festival (TTF2016)
Date: October 7th~10th, 2016 (FRI)~(MON)
Venue: HUASHAN1914  CREATIVE PARK
<No.1, Sec. 1, Bade Rd., Zhongzheng Dist., Taipei City , Taiwan>
http://www.taipei-toyfestival.com/
Find Pucky via http://www.hellopucky.com/ Facebook and Instagram.
(photos lifted from Pucky x taipei-toyfestival )