Who would have thought PINK would look so good on an action figure?….. well apart from SuckLord that is. One of the hottest artist right now Quiccs  has joined forces the folks over at Clutter Magazine to launch a Pink Edition of the badass The Real TEQ63. Having already released the OG edition of the Real TEQ63, which you can read about it HERE. The demand will surly stay strong with only 5 copies PINK colourway up for grabs at New York Comic Con!
"The first in a series of Quiccs' Bulletpunk characters to appear in realistic proportions on the 1:18th scale format, [The Real] TEQ63 stands around 4-inches tall and comes packaged inside a resealable clamshell blister pack on a card.
Made in an exclusive Clutter Magazine Pink Edition, only five copies of this piece will be available at New York Comic Con from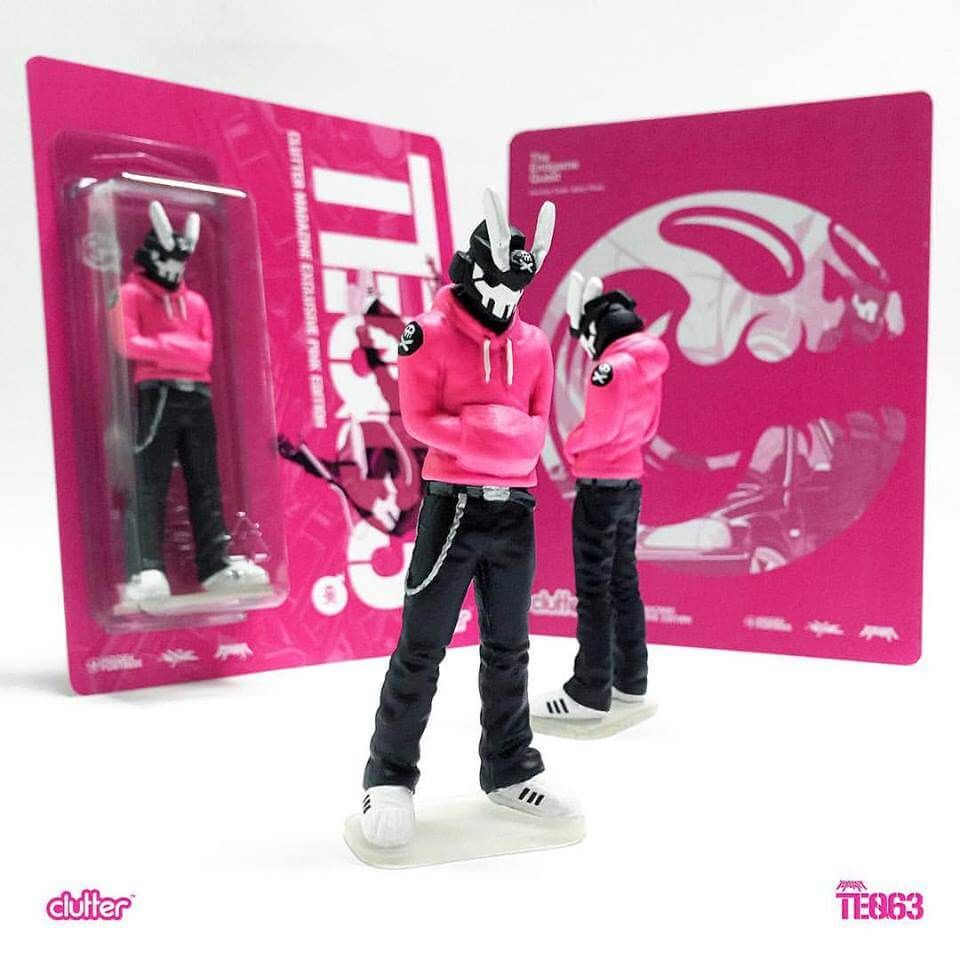 Will it be a scramble to get one? I'd imagine scenes like black Friday sales. Make sure you head to Clutter's NYCC booth #603 if you're looking to get on. Priced at $35 apiece.
You can contact Quicccs via E: [email protected]