"I watched as the Lamb opened the first of the seven seals. Then I heard one of the four living creatures say in a voice like thunder. 'Come!'"
Looks like August will be a busy month for Violence Toy as he announced an apocalypse in the soft vinyl world! Just kidding! Or are we? Over the next four weeks four different figures will be released, The Four Horsemen are upon us. Beginning with Death on August 6th each figure will be an edition of 5 priced at $140/£107 each.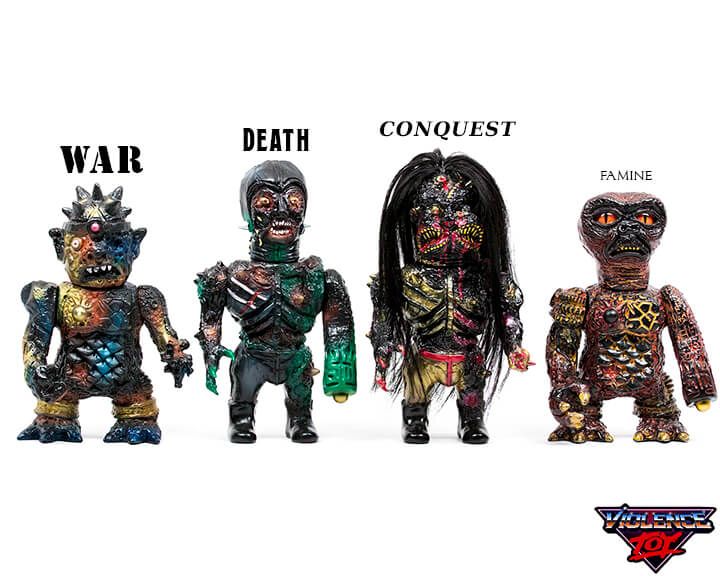 [slider source="media: 51771,51772,51773,51774″ limit="38″ width="580″ height="720″ title="no" pages="no"]
The release time will be on consecutive Saturdays at 6pm PST (check worldtimebuddy.com for your local time), here is the full doomsday clock:
DEATH– August 6th
CONQUEST– August 13th
WAR– August 20th
FAMINE– August 27th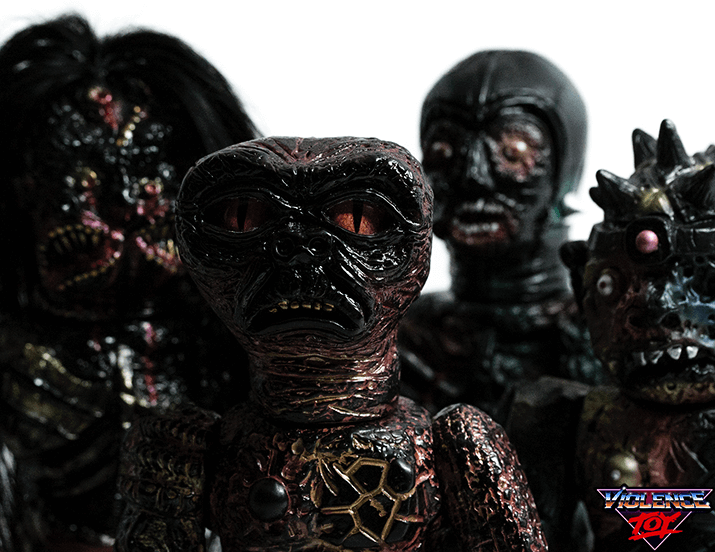 The Four Horsemen will be available at VIOLENCETOY.COM!
Which Horseman are you getting? The full line up? Let us know!
Follow Violence Toy on Facebook and Instagram.