It's February love season… so if your looking for something totally unique for that special someone ,or just something awesome to go with your collection,  Taylored Curiosities has the perfect answer!
Meet Taylored Curiosities – Gibblegumps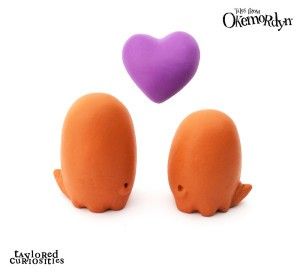 Gibblegumps are quite soppy creatures and they love celebrating Valentines day with the one they love. Adult Gibblegumps spend a lot of their spare time searching for the right life partner and when they find them, it's celebrations all around.
These Gibblegump pairs include two creatures; one taller, one shorter and a love heart which has a secret word on the back to bring you luck, love or wealth in your life.
Gibblegumps are usually orange, but once in a while you will see a rare green one. Every 5th set of Love Gibblegumps will be the rare, green variety and have a pink heart rather than a purple one.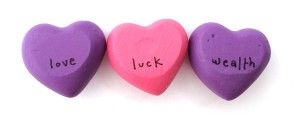 Each set comes in a clear, keepsake bag with a header card.
Gibblegumps are 1″ and just over 1″, the hearts are 1″.
Part of Taylored Curiosities new Okemordyn© range.
£15.00
Don't leave it till the last minute…
Head over to  Taylored Curiosities shop HERE