Joining the ranks of Super7 ReAction figures is legendary punk rock band Rancid!
They both represent Bay Area and now the love bond is officially sealed with a classic 3.75″ ReAction figure. The release will feature RANCID's "Skeletim" mascot, comes complete with spikes, boots and leather jacket.
Coming next Wednesday (6/24) at super7.com.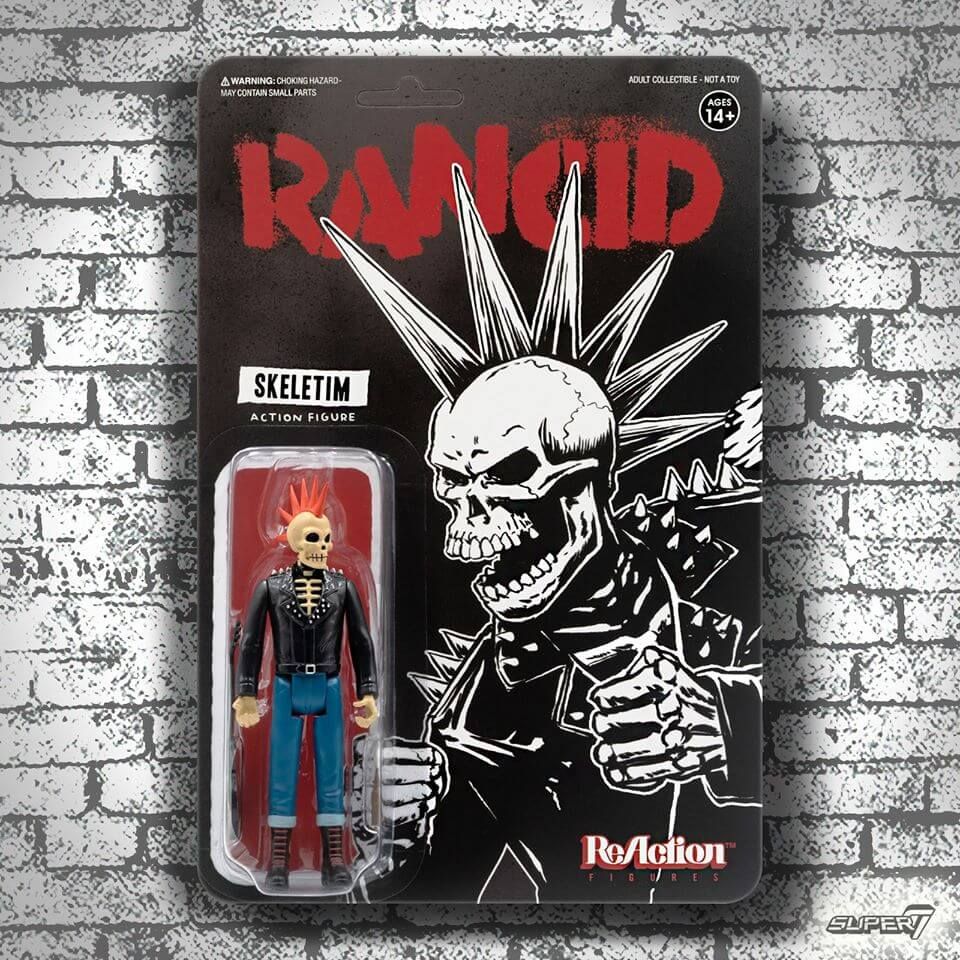 RANCID's "Skeletim" mascot in full punk rock glory will trash you collection.