Our new site sponsor, Strangecat Toys, has a lovely Valentines promotion for you all to purrrrr over! Vinyl is for Lovers is a way for Strangecat Toys to give you the opportunity to pick something up for a loved one and get a nice little discount off your order.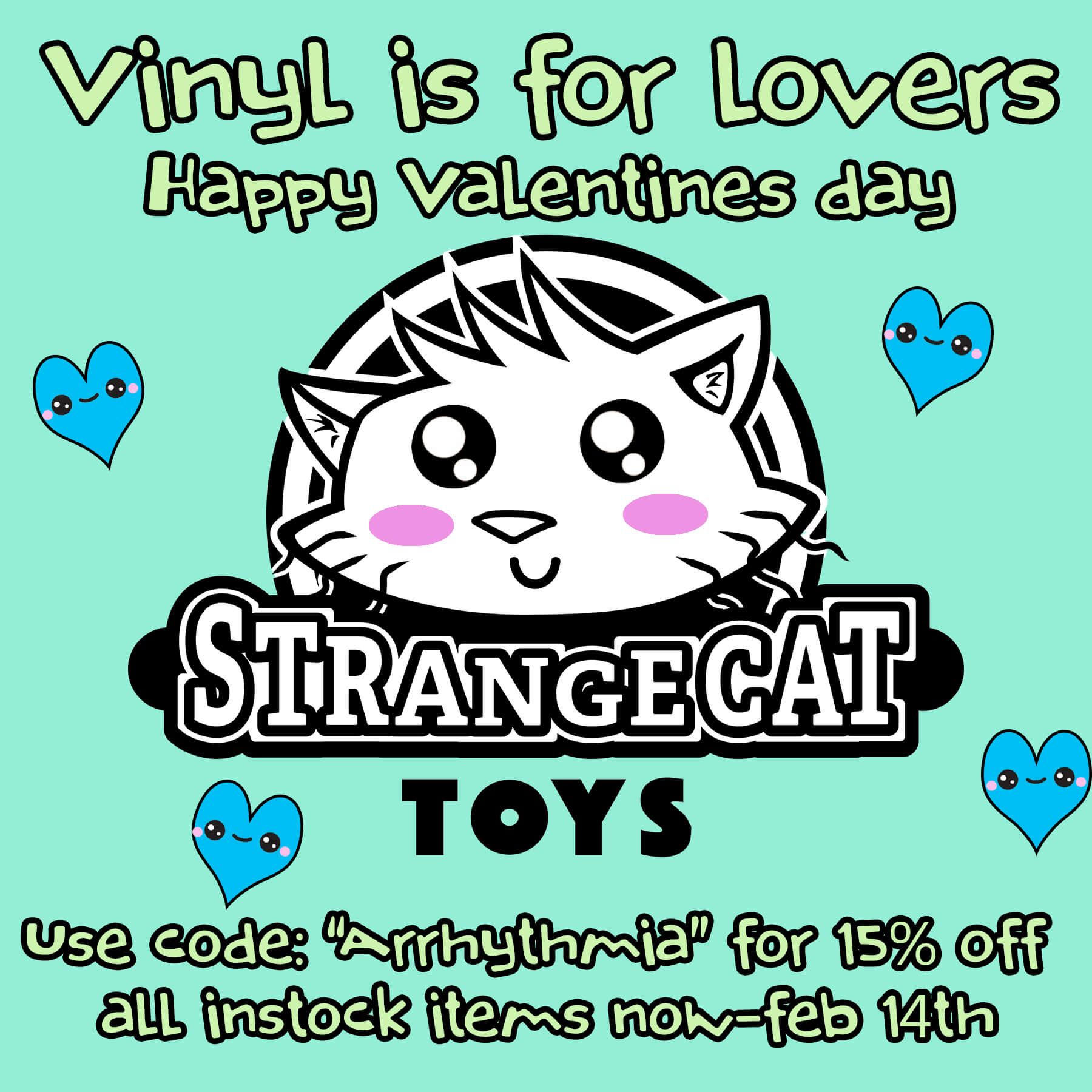 You can head on over to Strangecat Toys HERE and use code 'Arrhythmia' to get 15% off ALL instock items. Very nice indeed! The promotion runs until Valentines Day (14th February). Get on that!
Don't forget to check out Strangecat Toys on Facebook, Twitter & Instagram too!