It was only weeks ago that Jim Dreams sketched out another variant of his "CHUNK". To our surprise, Jim uploaded the 3D sculpt! how fast right. Yup, CHUNK is slightly awake and standing! Most likely off to the fridge to get another beer.
The man behind some of the cool designer toy project at Unbox Industries gets his time to shine as the spotlight shines on him. That artist is Jim Dreams as he's set to release more of his debut figure CHUNK! what an entrance as the company he works for is backing and supporting Jim and why not right, with the cool figure that we at The Toy Chronicle can relate to, body size wise 🙂 we have the same size man boobs actually ass crack too.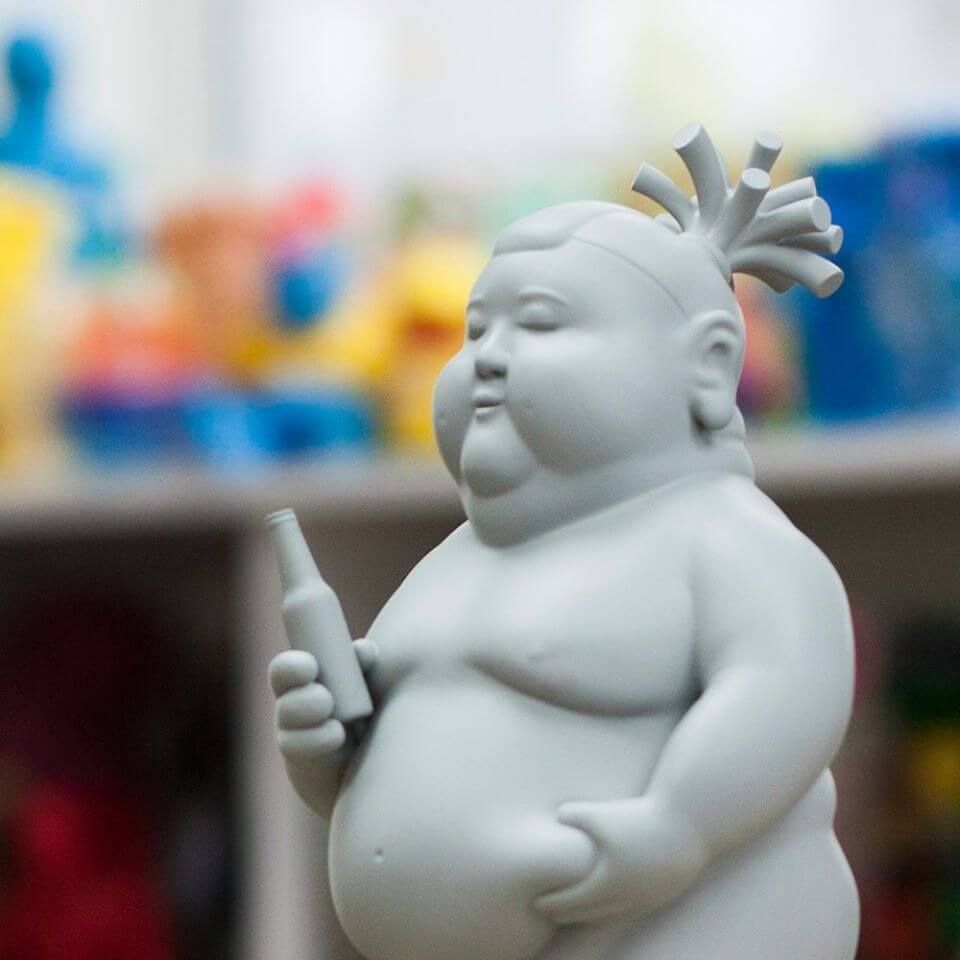 No time frame for a release, but knowing Unbox they work fast as Usain Bolt so it should be sometime this year. Stay tuned for further updates.
Check out our LIVE unboxing of CHUNK.

Behind the scenes at Unbox Industries HQ and you will see some prototypes.

Find Jim Dreams on Facebook and Instagram.
(info and media lifted from Jim Dreams and  Unbox Industries )