Aartist and illustrator based in Vancouver, Canada Patrick Wong, continues his tribute to classic beat producing gear and music in general. After the classic the MASCHINE, MPC  and TR808 he returns with a delicious legendary MPC 60 sampling drum machine / Star Wars Storm Trooper mashup!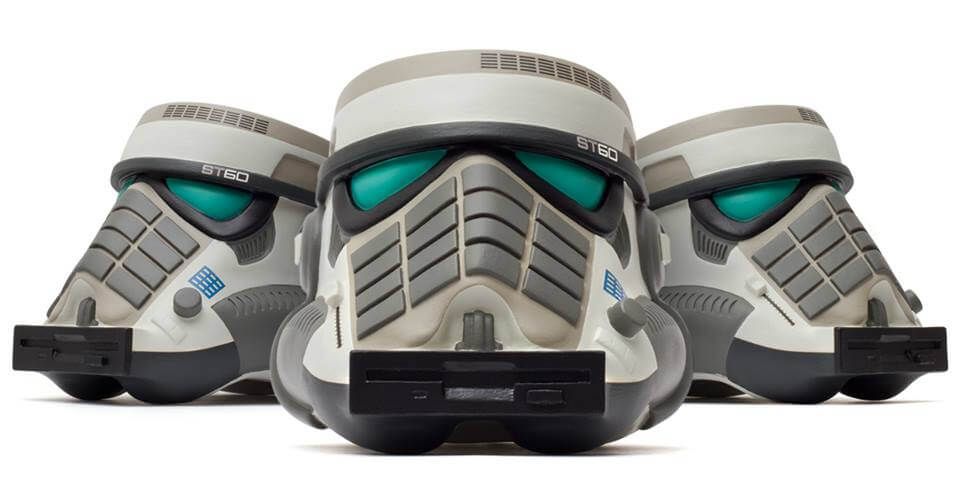 What's interesting is that we're talking the iconic Stormtrooper helmet from the original 1977 Star War movie.
The ST-60 is modeled after the artist ST-1200 8″ custom done in 2015 at a slightly smaller scale.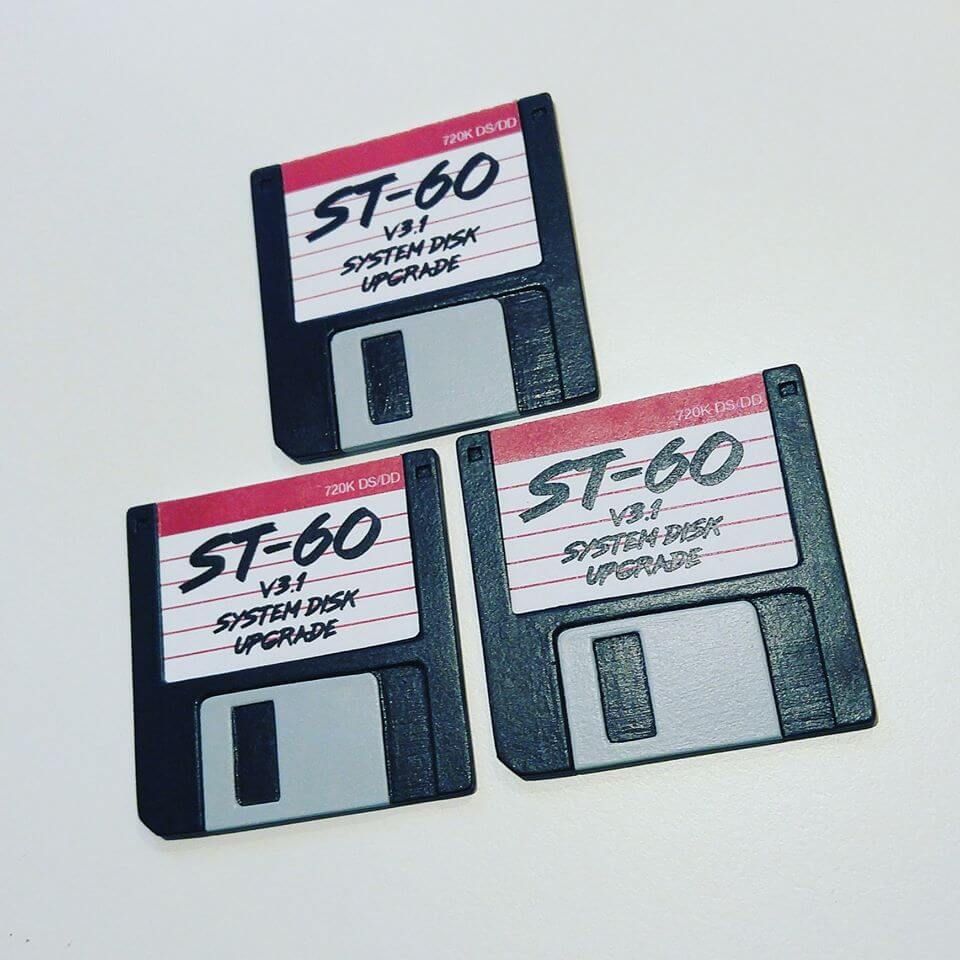 It also includes accessory model "OS Disk". Bonus points for attention to detail.
Measures 5 x 5 x 5 inches made in Urethane painted with acrylics. Everything is handcrafted in Vancouver, BC. Designed, sculpted, cast, and painted by the artist.
We're suckers for this kind of stuff. Well done Patrick, that's a killer piece!
Available via preorder only Jan. 25th – Feb. 4th, 2017 HERE for $145.
About Patrick Wong:
Patrick Wong is an artist and illustrator based in Vancouver, Canada. He has been recognized byApplied Arts Magazine, American illustration, Society of illustrators Los Angeles, and Creative Quarterlyfor his work. Patrick received his BFA in Visual Art (Illustration) from Emily Carr University of Art + Design and began his career as a commercial artist with clients such as The Washington Post, The Sunday Times, and the March of Dimes Foundation.
You can find Patrick via Website,  Instagram and Twitter.
(info and photos lifted from Patrick Wong)