Super good news from Rotofugi! They have a handful of Germ S005 [ROACH] available for anyone that missed out at SDCC 2015. You know what that means, all the dam flipper prices can go suck on some eggs. Ferg /Playge's  Squadt Germ s005 ROACH has such cool accessories especially the jacket which unzips in to roach style wings, smart arses. Not to forget mentioning the light up eyes.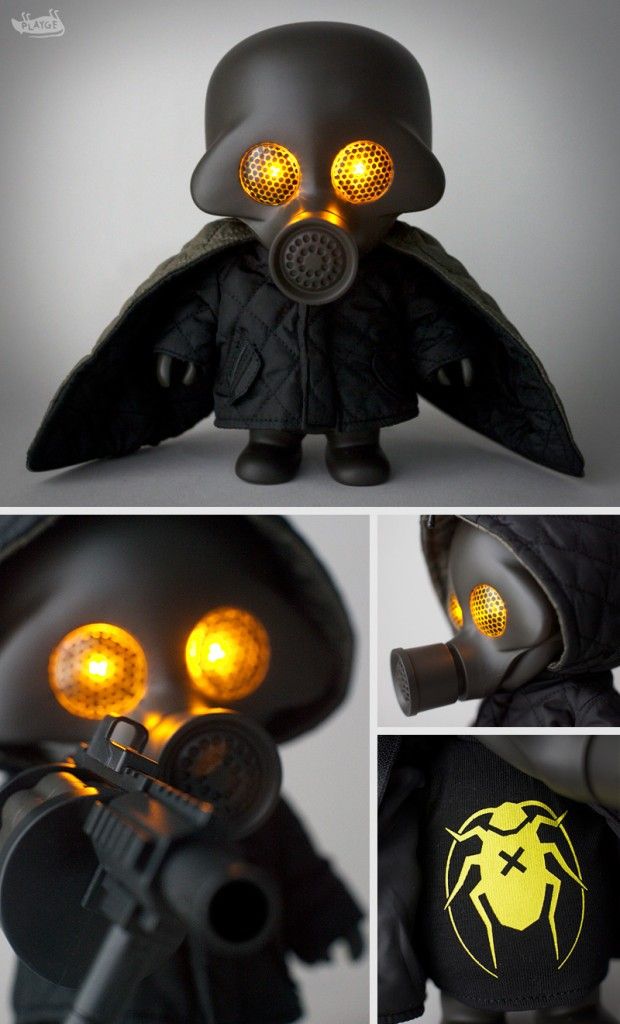 ROACH is a 6″ Vinyl, cloth and ABS figure and includes a zip-hood parka, roach t-shirt, bug lenses, sM203 grenade launcher, 2.1 and classic arms plus LED eyed helmet (removable).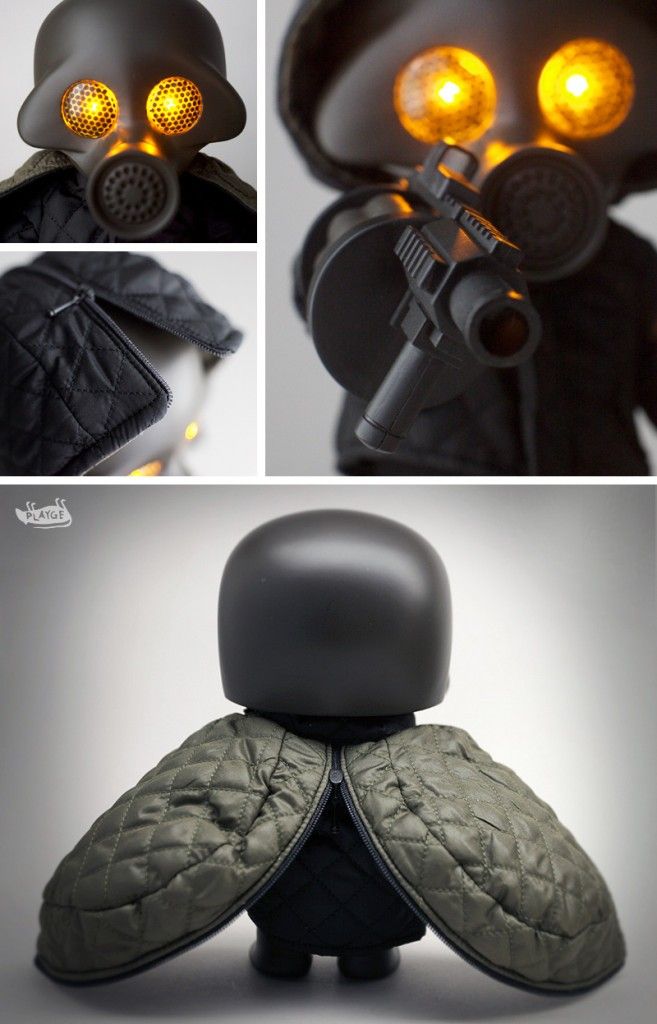 You can pre-order at http://www.rotofugi.com/ , priced at $140, around £90.
(all info lifted from http://collectanddestroy.com/)
http://www.playge.net/
Twitter :https://twitter.com/Fergbag
Instagram : http://instagram.com/fergbag
Email [email protected]