Well, this was a fun one. We received notification from Blamo that they had updated their store with some Spring 2018 Special Editions. Yup, they weren't wrong. These are special. F'n awesome special. Check it!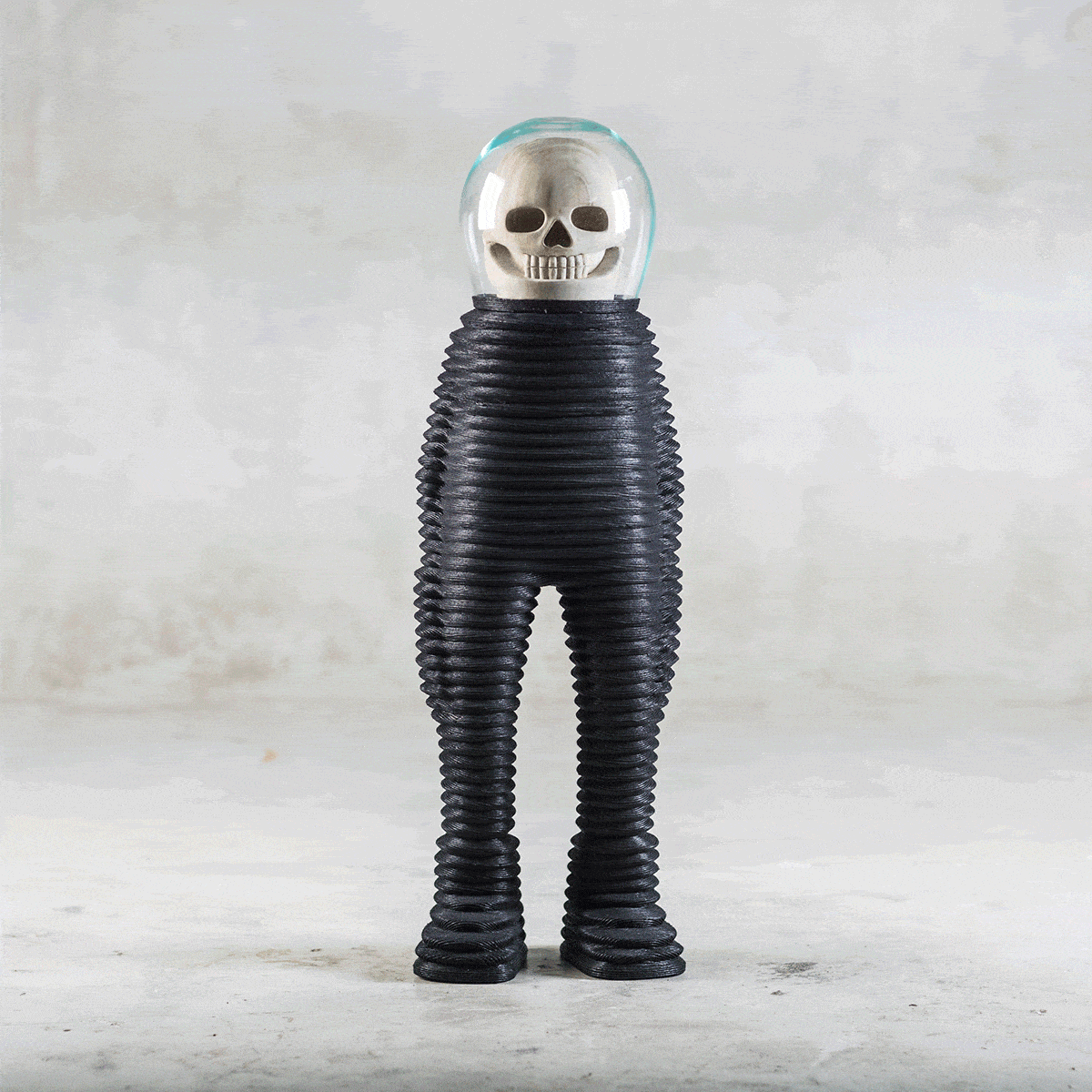 You can go ahead and visit their webstore HERE to make purchases. Made from a wonderful array of wood, leather, faux fur & metal, these art pieces are a joy to look at. Just take a look at them below. Prices range from the hundreds to the thousands of dollars. The Super Skullstronaut (see spinning above) is hand carved from suar wood and painstakingly wrapped in waxed twine. His helmet is hand-blown glass custom made to fit his spacesuit. Standing at THIRTY inches. Priced at a very reasonable $6900 (£5104).

If you're interested in seeing more Blamo, check them out on Instagram, Facebook & Twitter too!