The rumours were TRUE! Spongebob x Molly Xmas Edition Kenny Wong x Unbox Industries has happened, we're not Christmas themed collectors but this version is one to pass especially if you're a fan of Kenny Wong's Molly and SPONGEBOB. Bikini Bottom's favourite resident and Kenny Wong's Molly combine forces with the blessing of Nickelodeon! Unbox are thrilled to offer this officially licensed crossover that Kenny kindly oversaw the creative concept while the Unbox team realised the sculpting and production duties. Cast in soft vinyl and meticulously hand finished, this is undoubtedly going to be one of the most sought-after projects unbox have produced this year. All the previous versions releases this Xmas edition we guess won't hang around. Toy Soul attendees will have the first-hand chance at snapping Spongebob x Molly Xmas Edition.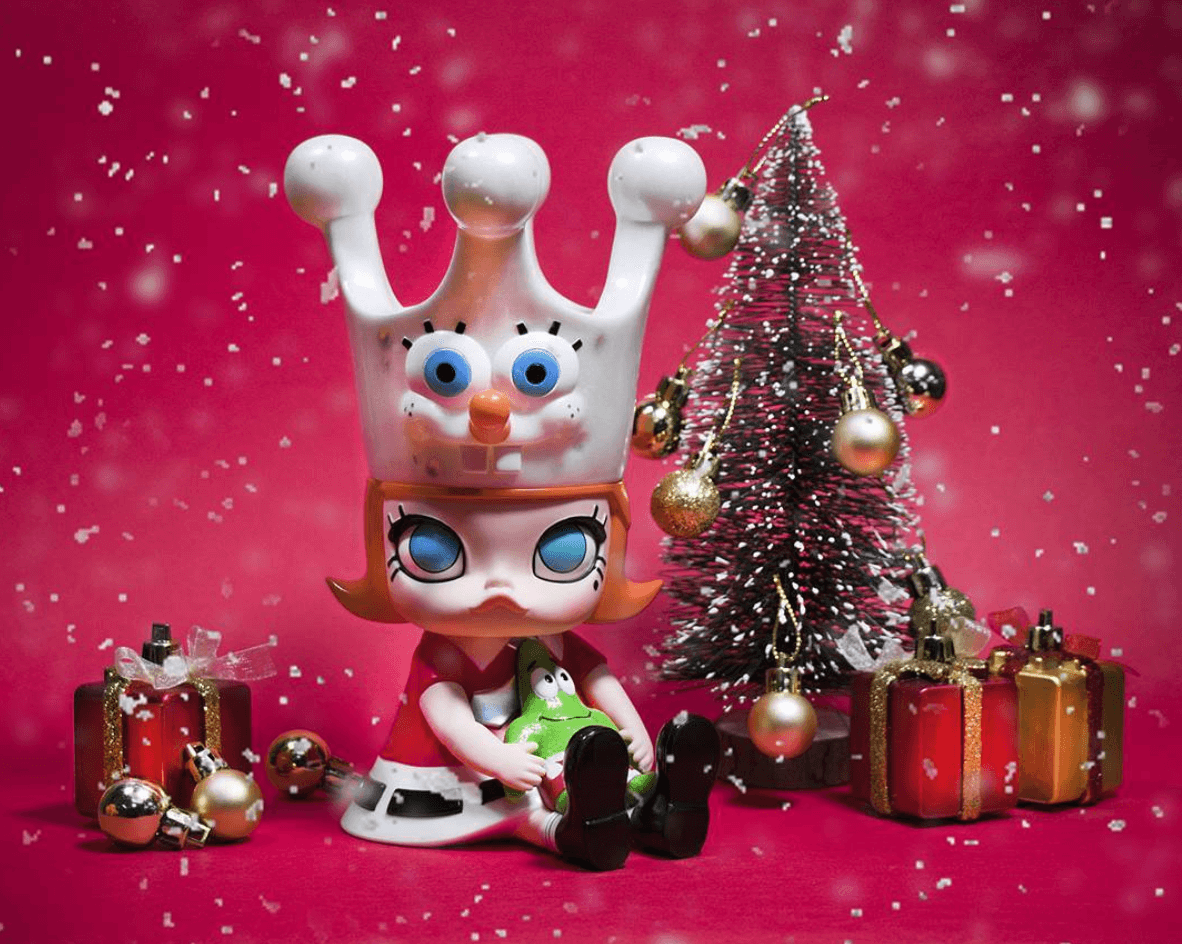 Let's hope the rest of the Molly fans like us will have an opportunity to own one via Online. Stay tuned for further updates.
TOYSOUL 2017
日期:2017年12月15 – 17日
地點:九龍灣國際展貿中心3樓匯星
時間:12月15-16(星期五 – 六)11:00 – 21:00
12月17日(星期日) 11:00 – 18:00

12月15日-17日 15-17 DEC
九龍灣國際展貿中心 – 匯星
Star Hall – Kowloon International Trade & Exhibition Centre
Behind the scenes at Unbox Industries HQ and you will see some prototypes.

If you want to get your Designer Toy news first, you should look to download our new TTC Mobile App. Designer Toy news direct to your smartphone. No dealing with social media algorithms.
Find Kenny on Facebook, Instagram, Twitter and http://www.kennyswork.com/
Facebook Fanpage WeLoveKennysWork