Thai artist Topztoy continues with this SpiderTrooper creations. Things got a little different this time. Instead of 7 inches this new version stand 4 inches and looks good!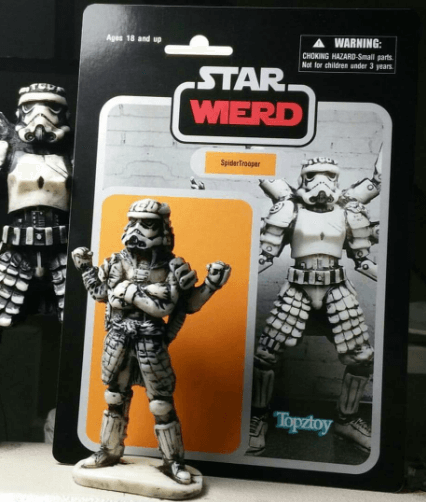 He features now a power pose with his arms crossed. As usual a vintage Kenner toy inspired package to get you in the right mood!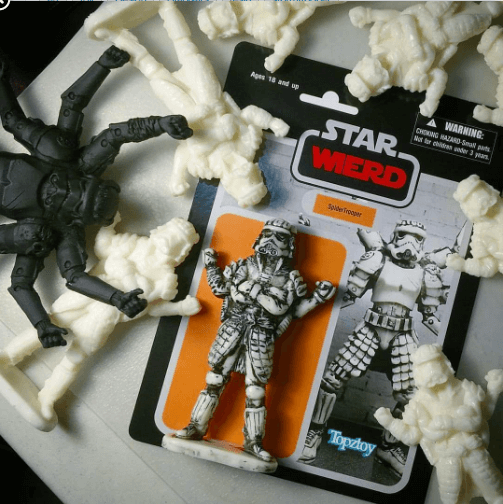 All is handmade resin. Available HERE for pre-order. The SpiderTrooper 4 inch will set you back 40$.
A great add to your collection.
Show Topztoy some love and find Topztoys on:-
Topztoy.storenvy.com
facebook.com/topztoy
facebook.com/topz.kp
instagram.com/topztoy