Picture yourself on a glorious mountain breathing in the fresh air and fields of glory. Now take a look at these beauties from White Pin Collective Sang Hyuk Park AKA Bakkun. The Koreans really have a certain clean cute style, and we've fallen in love with the collectives art works. Bakkun's Fortunedeer was one that stood out. Oversized ears and dazzling tail, minimalistic free flowing design is a beauty.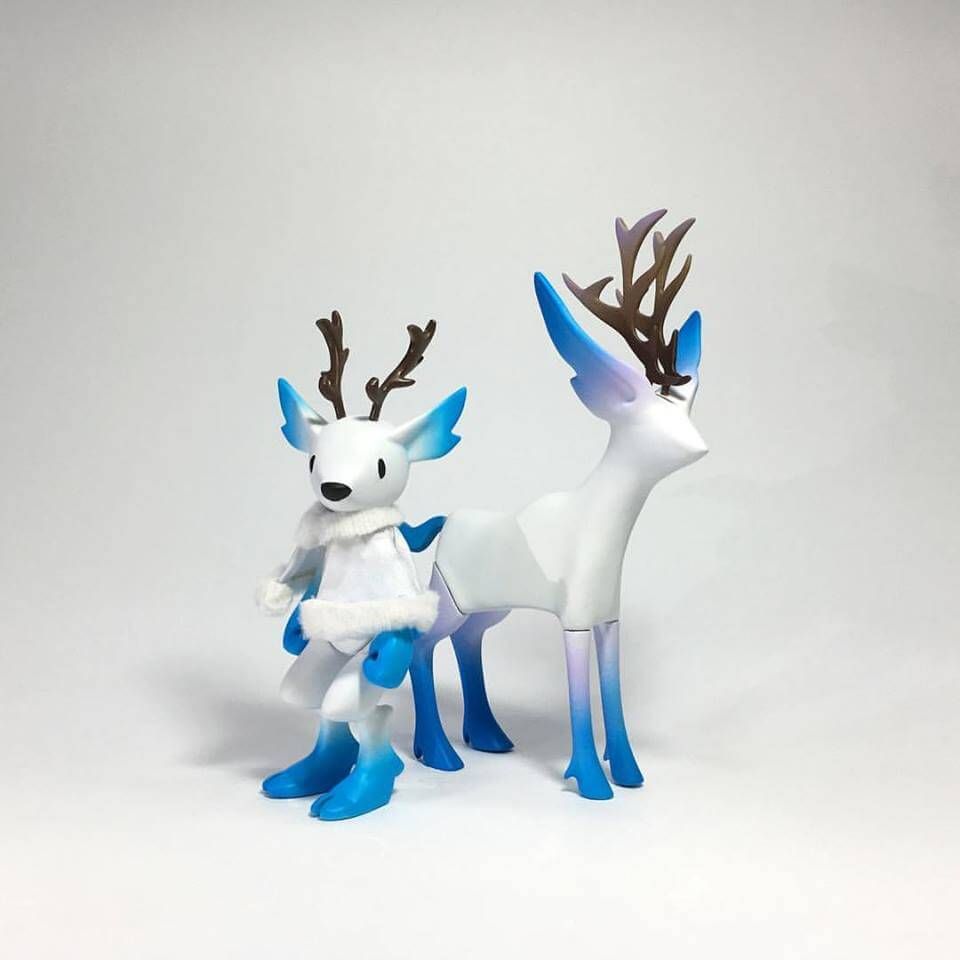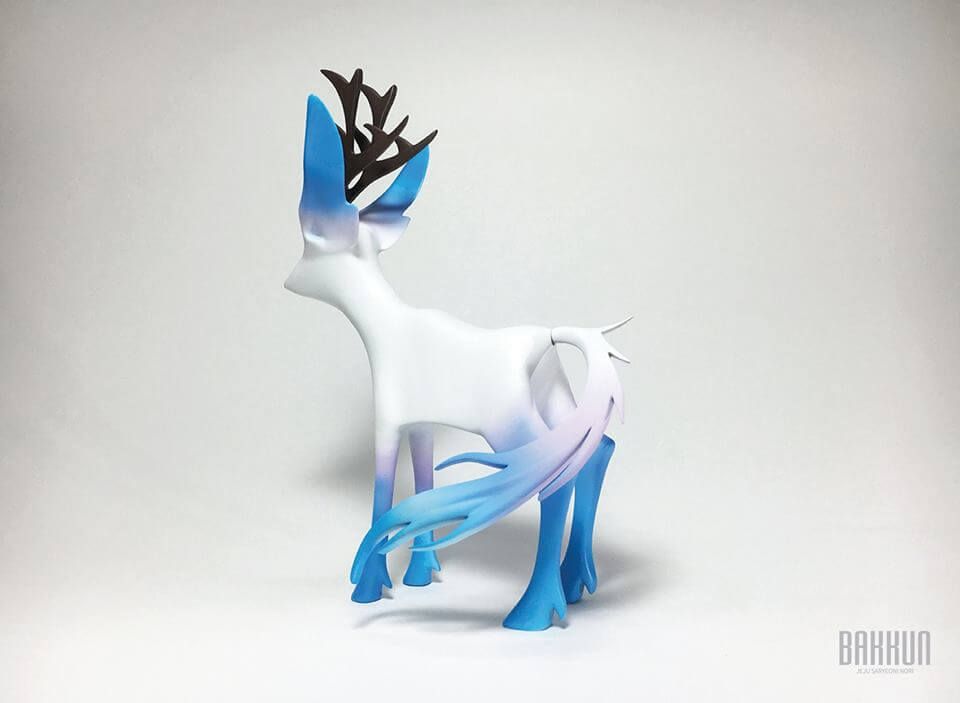 The language barrier has confined research, but it looks like two versions have been made and now refined without any visible join seams.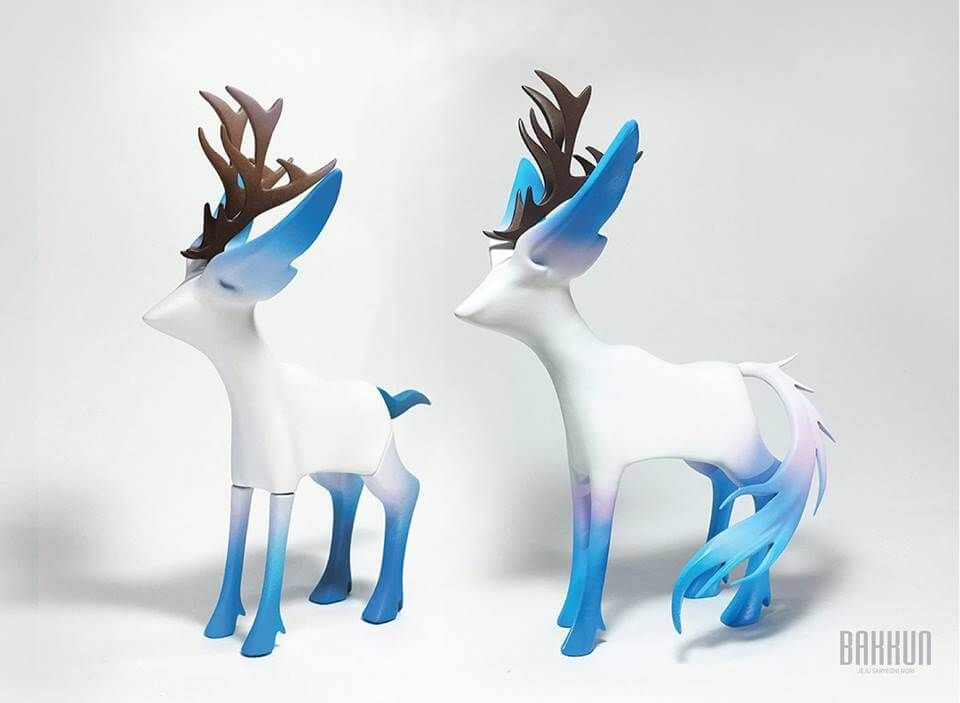 Bakkun recently displayed his beautiful at Art Toy Culture convention. You can see the other variants of Fortunedeer and his companion.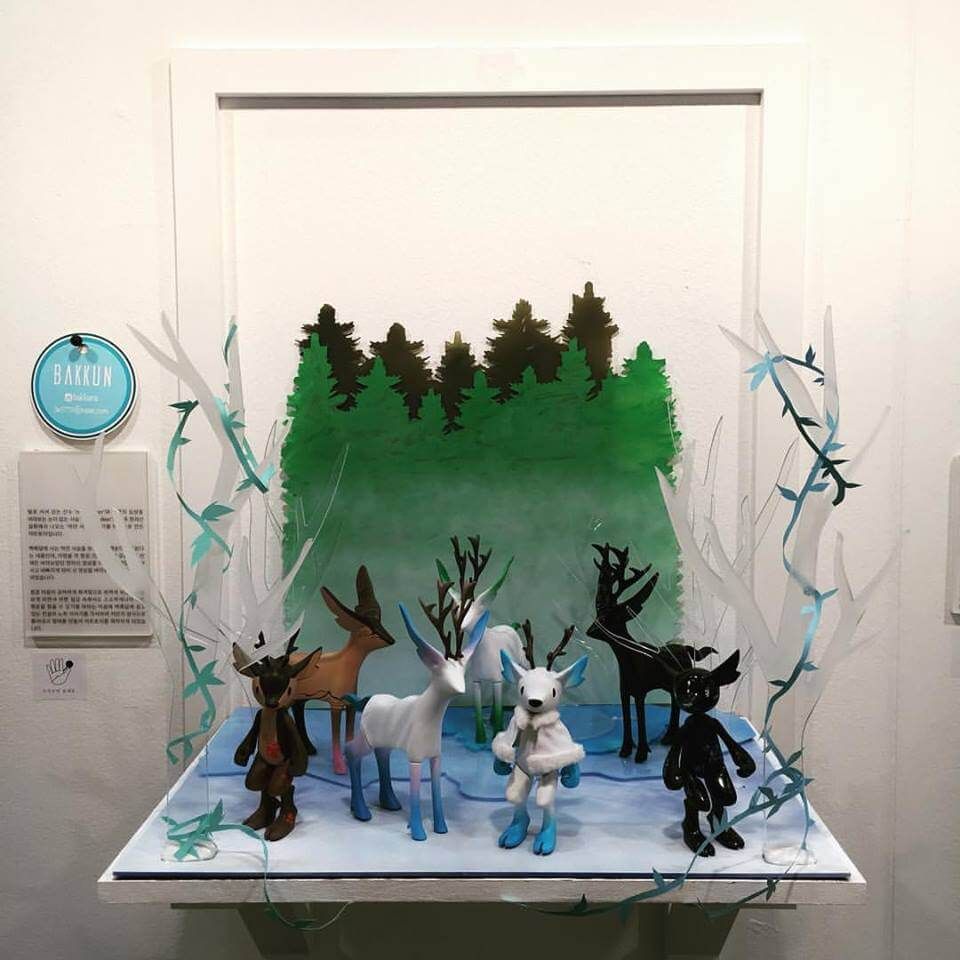 Mixing nature and fantasy together is a perfect match if Bakkun has anything to do with it. No news about the release yet but take a look at the wonderful packaging that Bakkun is thinking about.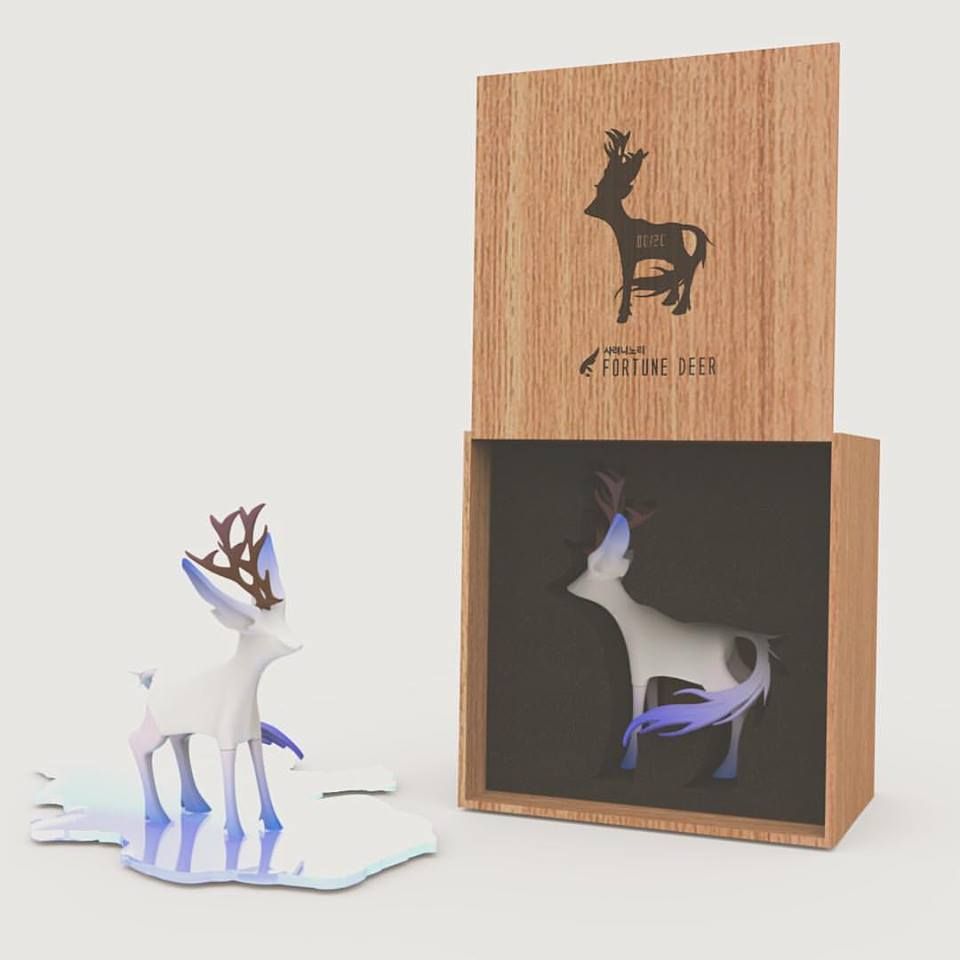 Stay tuned for more info. For now give Bakkun a follow on Instagram and see all the WIP photo of how Fortunedeer was born.