ShinGangu continues with the Kaiju Battleground series with an amazing rendition of the colossus Gargamon. This time around inspired by the highly sought after knock-off MOTU figure line 'Speclatron'!
There are tons of knock-off MOTU figures, but the 'Speclatron' was somewhat special, all of the figures had clear torsos with liquid and glitter inside, and in the recent years they got a lot of attention from collectors, there are some that consider them the holy grails of the knock-off collecting.
We must say that ShinGangu really nailed it for this version of Gargamon, featuring a clear body just like the 'Speclatron' line. We love it.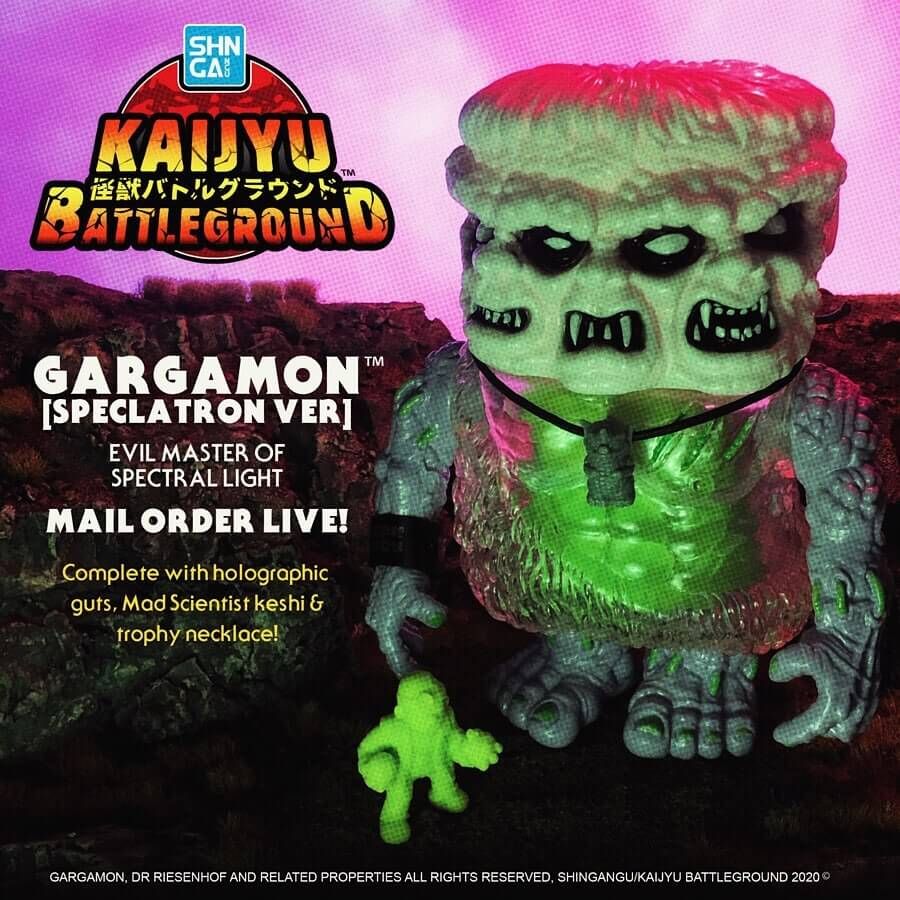 Stands 8" tall. Japanese vinyl figure featuring trophy kill necklace, ShinGangu ID tag plus matching Dr Riesenhof keshi!
Priced at 179.99 plus s&h you can enter this purchase by filling the form HERE!
Find ShinGangu on Twitter and Instagram.