It's Friday! Time to sit back and relax, the weekend is here. Ian Ziobrowski aka Nugglife has a new friend and we know for sure he is one of the most relaxed guys out there.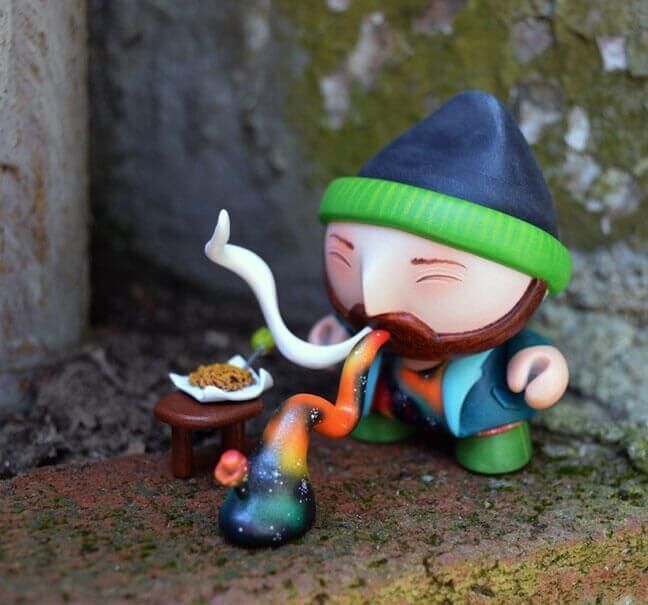 "Space Dabs" is the new Nugg's release, a 2.75 inch resin series featuring the dabbin master Waxy!
[slider source="media: 45587,45586″ limit="100″ width="660″ height="520″ title="no"]
"Dabbing, a new generation of heavy hitters is in town.  Waxy sure knows how to keep up in trends, with concentrates that will blow your mind away…. Literally!  Take one hit and you could be spaced out forever :)"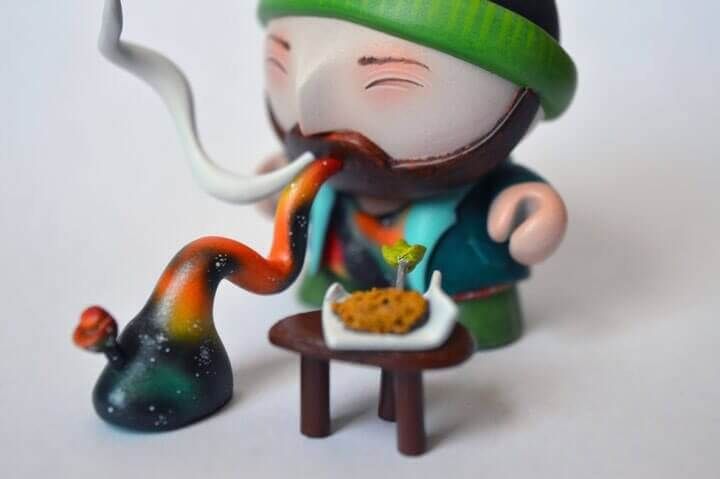 [slider source="media: 45589,45590″ limit="100″ width="660″ height="620″ title="no"]
Waxy comes complete with "fun" accessories, Nugg's style!!!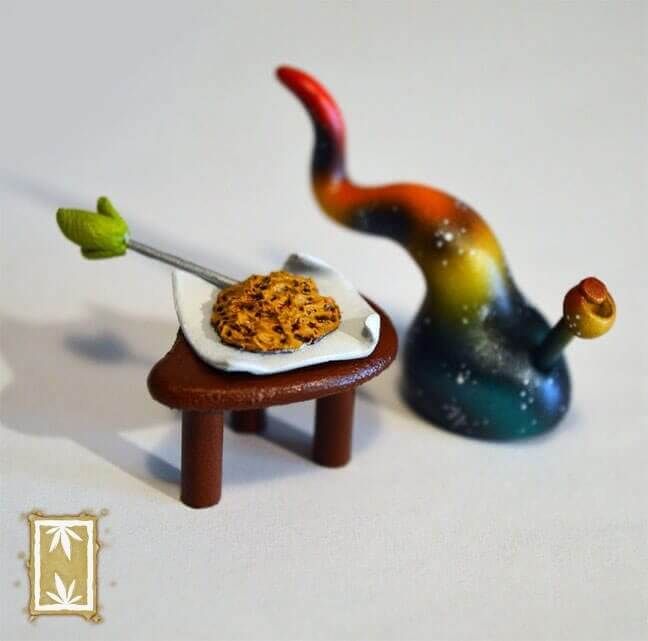 So what do you say? Let's hit?
Limited to 5 pieces,each one is hand casted and accessories are handmade, comes packaged with a mini print and stickers.
You can get it now at http://www.nugglifeny.com/store/space-dabs for $95/£66 each.
Ian is also taking commissions, so don't be shy and drop him a line at [email protected].
Follow Nugglife on Facebook & Twitter.