ToySoul HK are you ready for SPACE CLOWN 愛與恐懼版 by the wonderful 畢奇 Pucky. The new Love & Fear edition of SPACE CLOWN will be joining Pucky at booth Booth: I08 much darker colour palette but still as mesmerising as ever, blessed with metallic notes and the all-important teardrop we predict a riot for Love & Fear edition SPACE CLOWN. Limited to only 70 at ToySoul and 100 in total worldwide this one not going to hang around for sure.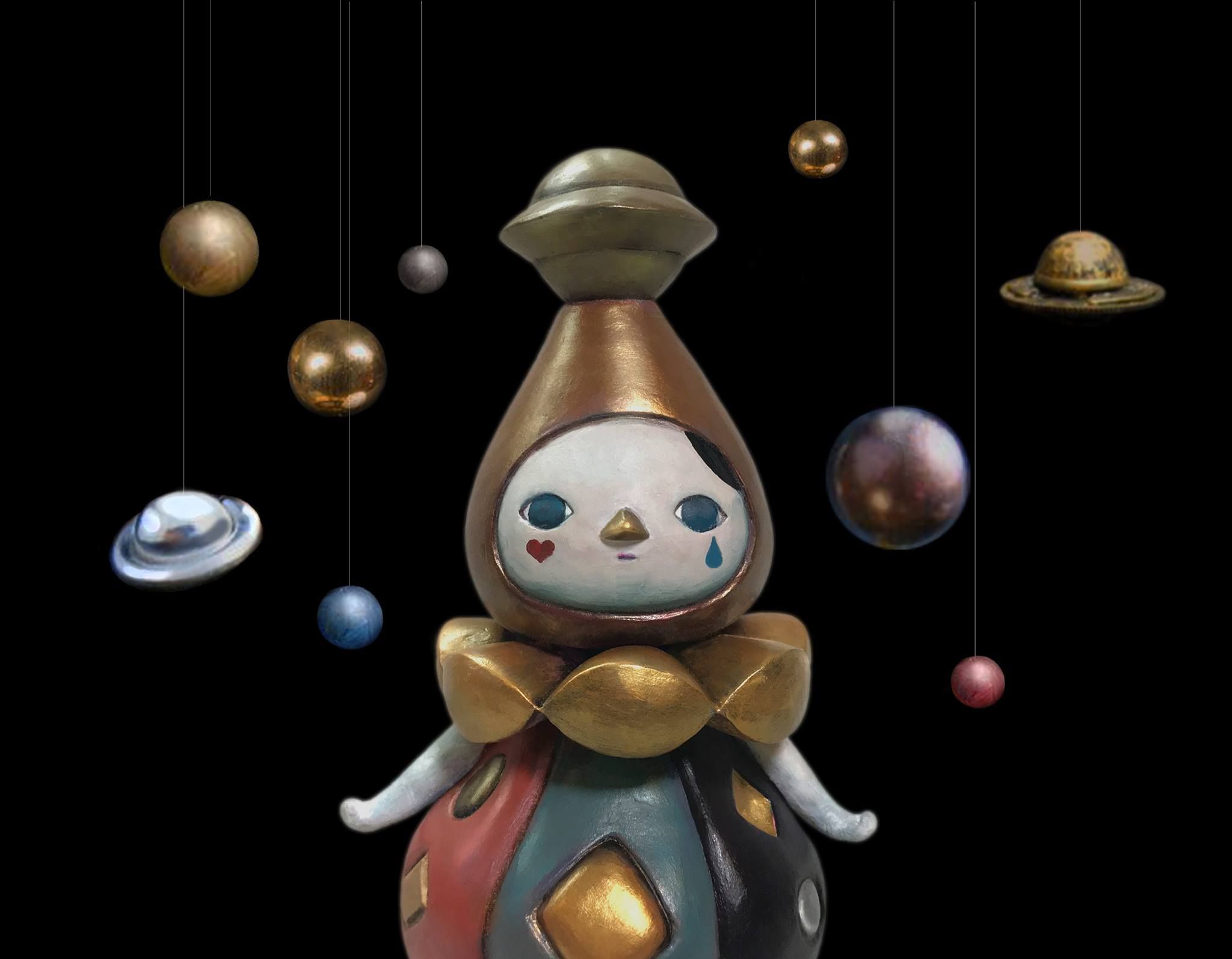 Toysoul Release (Booth: I08)
70 pcs limited at Toysoul (100 pcs limited worldwide)
$1350 HKD One figure limited per person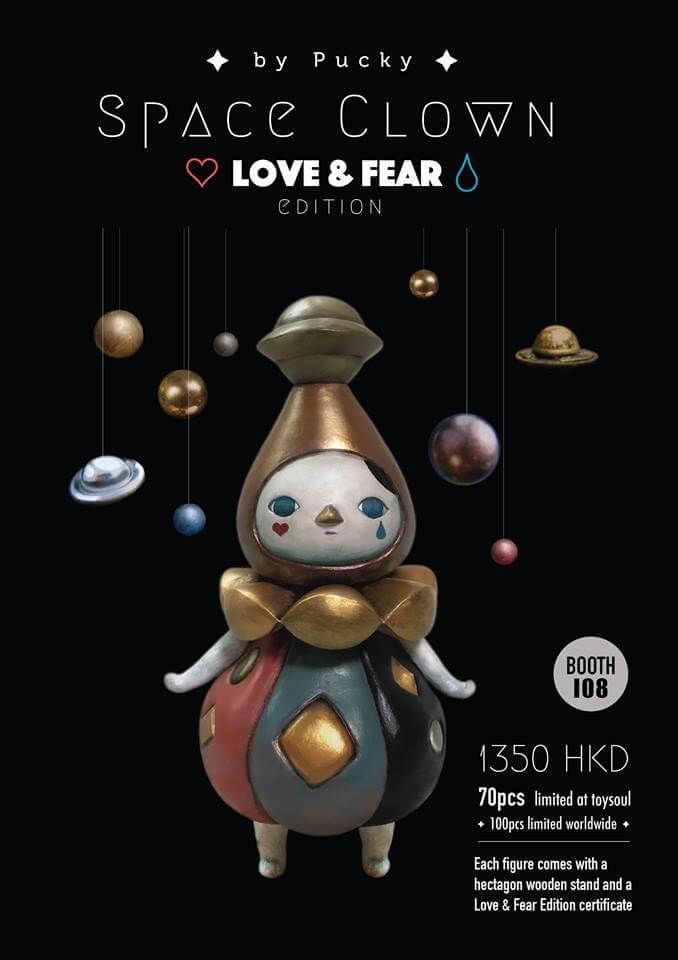 Stay tuned for online release info.
12月15日-17日 15-17 DEC
九龍灣國際展貿中心 – 匯星
Star Hall – Kowloon International Trade & Exhibition Centre
About http://www.hellopucky.com/
With a childhood divided between Hong Kong and Canada, Pucky grew up between two cultures, which prompted her to explore creatively the value of identity and the meaning of belonging. After graduation from Emily Carr University of Art + Design in Vancouver in 2008, she returned to Hong Kong, where she works as a freelance artist and illustrator and created the brand "Pookie". Pucky's work is a combination of cute and dark, showing an integrated harmony where opposites like good and evil or love and fear, co-exist. She is deeply inspired by the wonders and mysteries of the world and her drawings are strongly affected by the beauty of their history, science and the romance. She draws to communicate these feelings in her own visual language.
If you want to get your Designer Toy news first, you should look to download our new TTC Mobile App. Designer Toy news direct to your smartphone. No dealing with social media algorithms.
Find Pucky via http://www.hellopucky.com/ Facebook and Instagram.