Yesterday sees the release of Soko Cat's Tootsie Roll Fentons designed and painted exclusively for MartianToys.com!
[frame align="center"]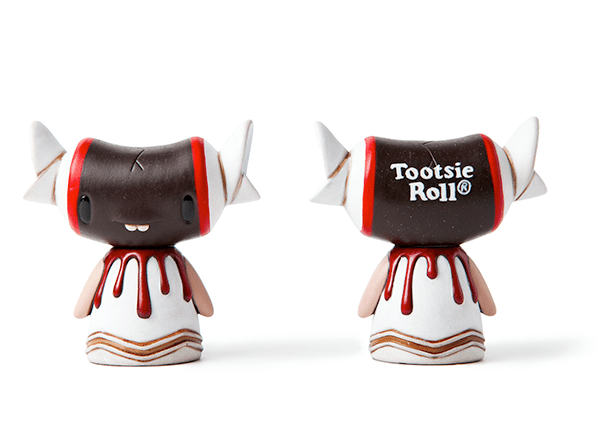 [/frame]
The original custom series is limited to just 2 pieces but there remains a possibility to make more depending on the demand. Highly detailed, this Fenton originally designed by Brian Flynn for Super7 stands 3 inches tall and pays homage to American's favorite candy chew roll up.
You can pick your Tootsie Roll up HERE for $85/£55 + shipping.
If you never had a Tootsie Roll then you probably are from another planet! This figure is made from high quality Japanese vinyl and stands approximately 3 inches tall.