James Jean x Avant Arte united once again to present to you SLINGSHOT AURUM Bronze Edition. Last seen at James solo show, Avant Arte are giving you the chance to own one! Taiwanese-American artist, James Jean, fuses contemporary subjects with aesthetic techniques inspired by ancient traditions. Once again, from painting to art figure the time has come to embrace SLINGSHOT AURUM in a different dimension the encore to last years back and gold edition.
The inspirations behind the artwork are rooted in the film Un Chien Andalou by Spanish director Luis Buñuel and artist Salvador Dalí in addition to the biblical story of David and Goliath.
" The film, Un Chien Andalou, by Spanish director Luis Buñuel and artist Salvador Dalí, famously opens with a razor blade that slices through an eye. In the place of a blade, I make illustrations to create a cut into the eye and memory, leaving a lasting scar that aches from within. The young boy wields a slingshot, however rather of a pebble, he uses his own eye as a projectile," said Jean in a statement. "Though the sculpture might seemingly reference the story of David and Goliath and Hammurabi's code of reciprocity, 'An eye for an eye', the sculpture is more an allegorical representation of my creative struggles, as the target of my aspirations requires an aspect of self-sacrifice and mutilation."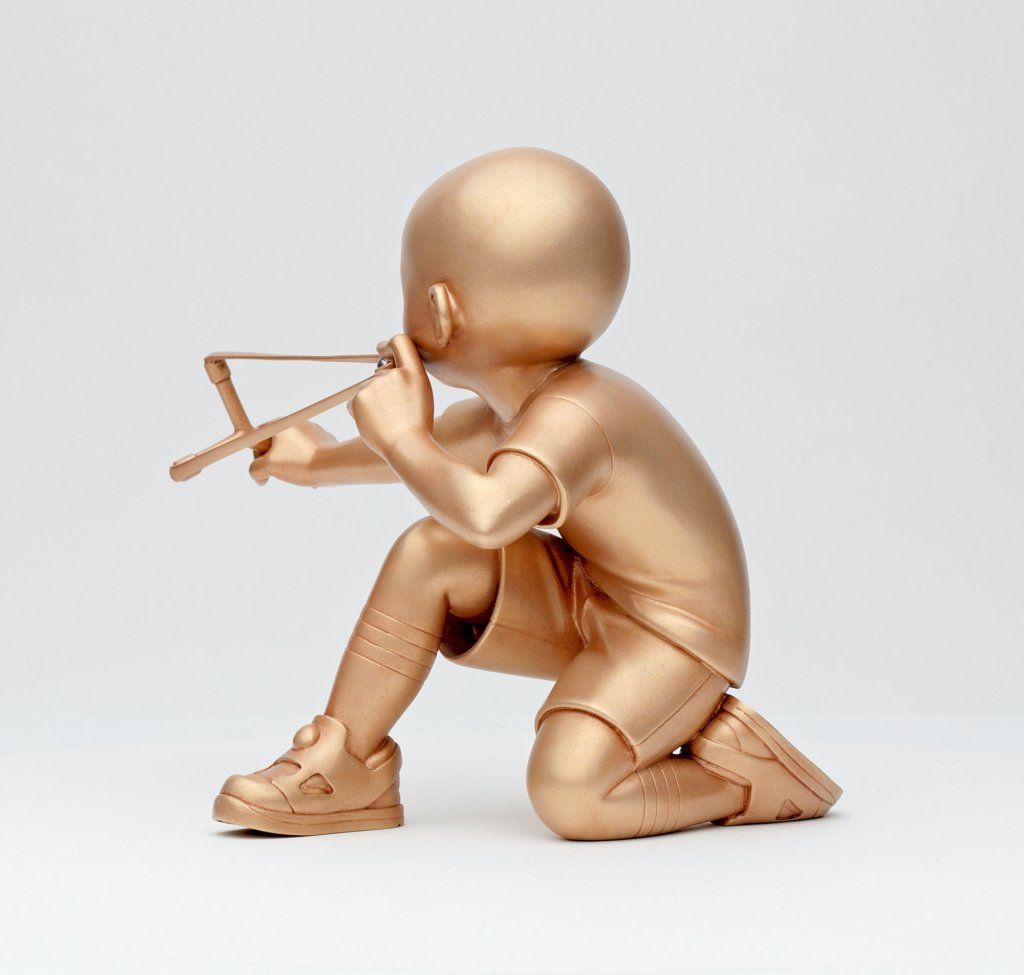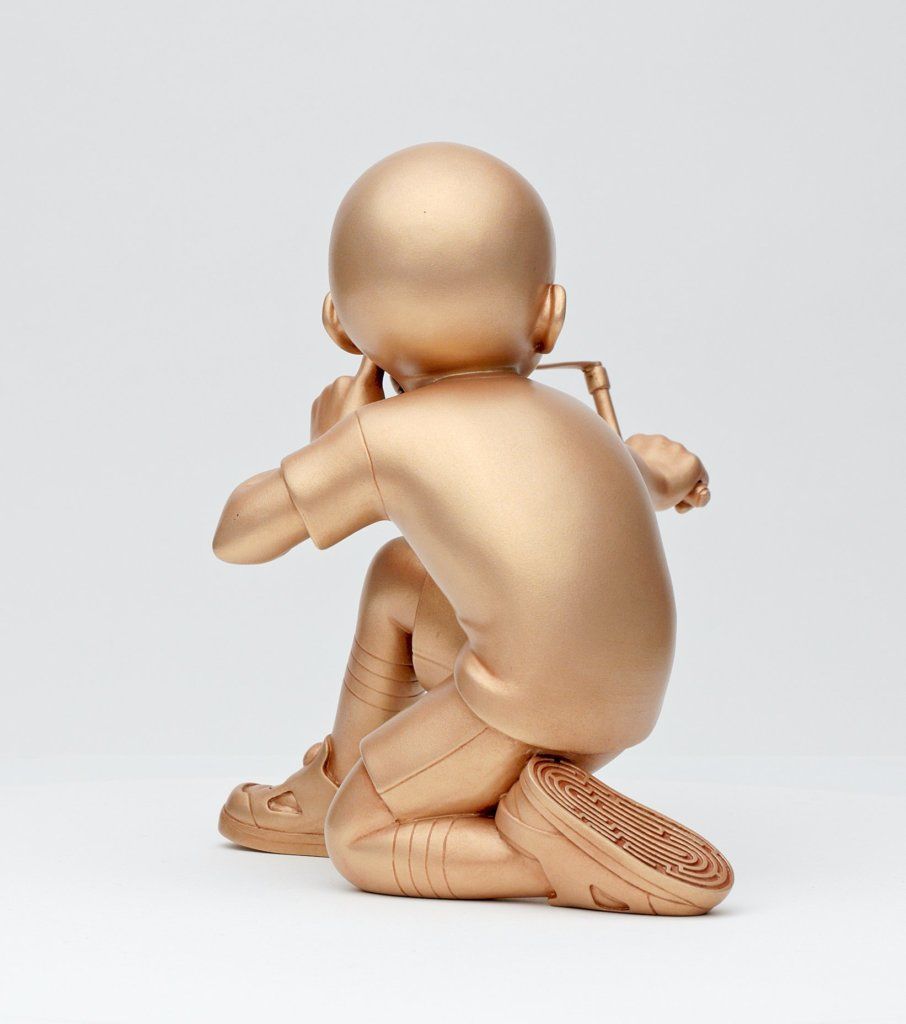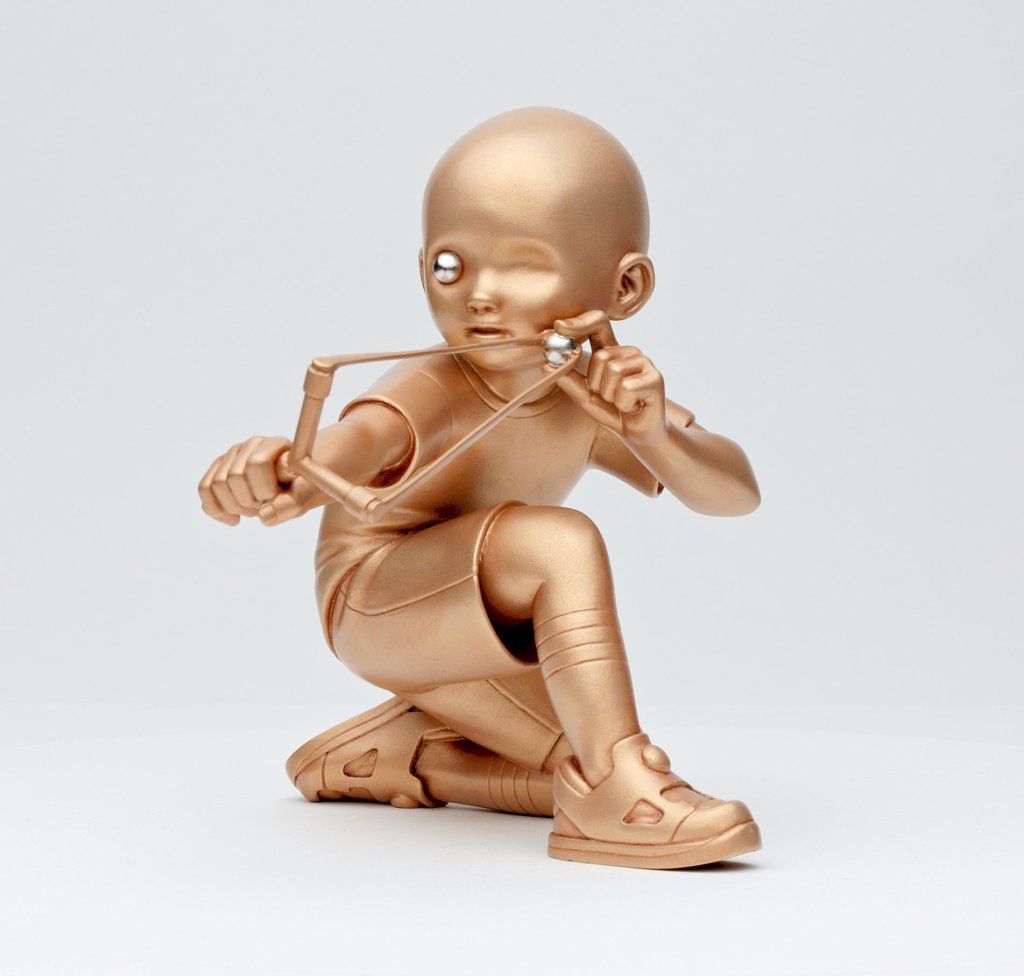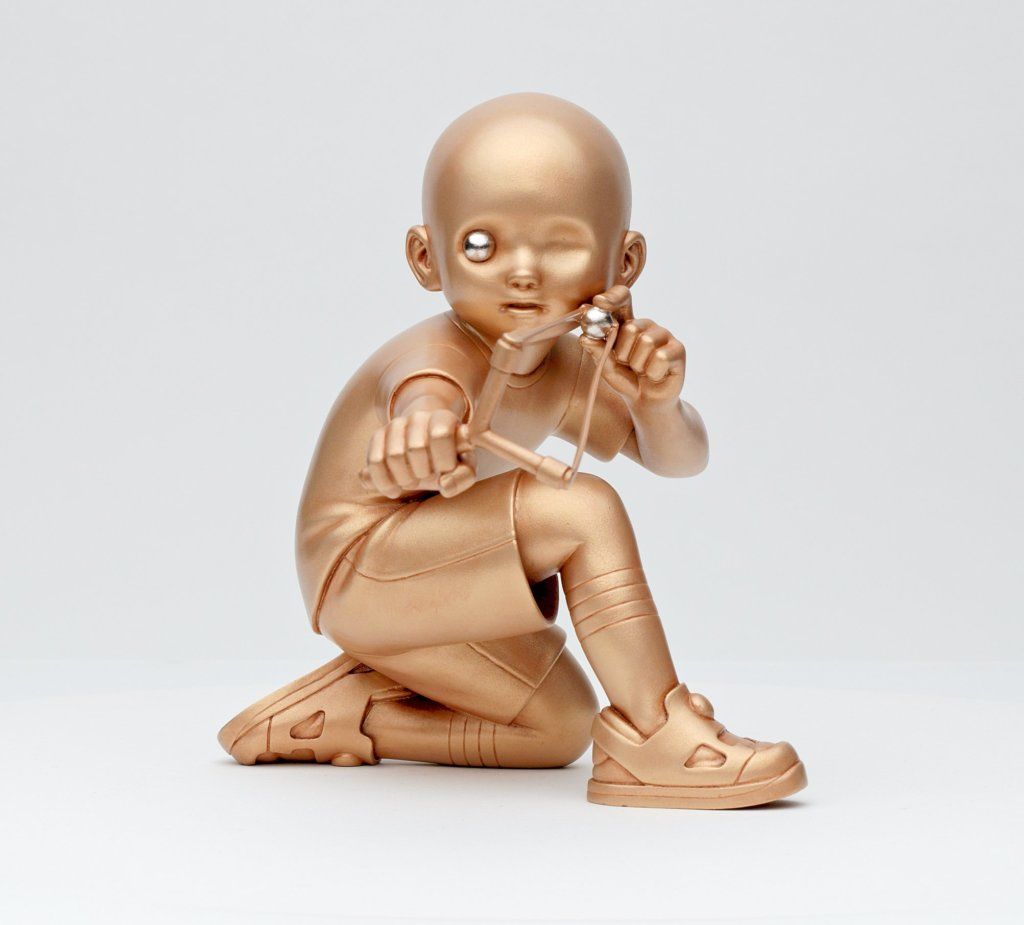 Slingshot Aurum is a limited sculpture edition of 50, made of bronze. Applied on the surface is an amalgam of several powders such as gold, silver, copper and pearl. The sculpture is finished with platinum leaf and bronze paint.
Edition of 50
SIZE: 17cm x 16cm x 17cm
Avant Arte soon at https://shop.avantarte.com/products/slingshot-aurum Sign up to the newsletter for the time and date at https://avantarte.com/
PRICE: €7,000
You can get your daily Designer Toy fix from our TTC Mobile App. It's free too! FREE! Download on the iPhone or Android smartphones. Search for "The Toy Chronicle" and all your Designer Toy wishes will come true! Pretty much.
IT's FREE.


All info and media lifted from https://shop.avantarte.com