Even though 2020 wasn't a year that people wished for, some things like James Jean x Avant Arte "Maze" was a sign of hope. For those who missed out on the OG Maze comes James Jean x Avant Arte "MAZE AURUM", from painting to art figure the time has come to embrace Maze in a different dimension. Check out "Maze AURUM", the latest art figure by James Jean based on his 2008 painting with the same name, Maze.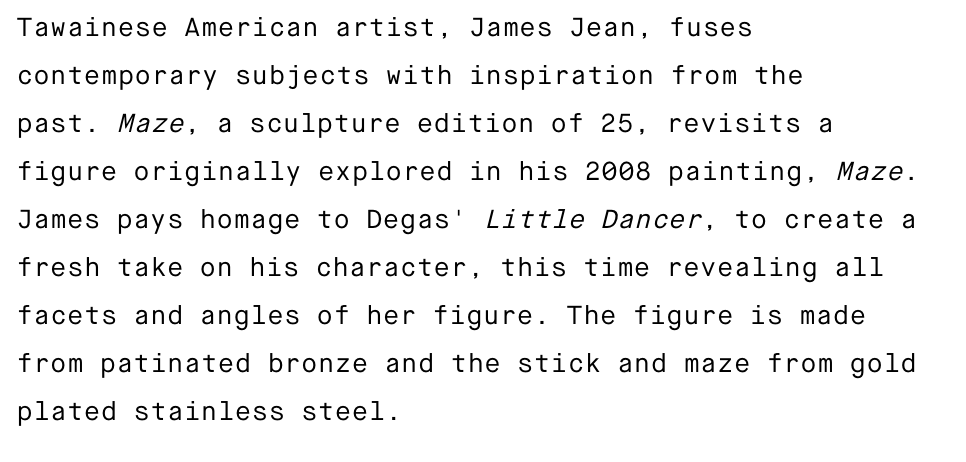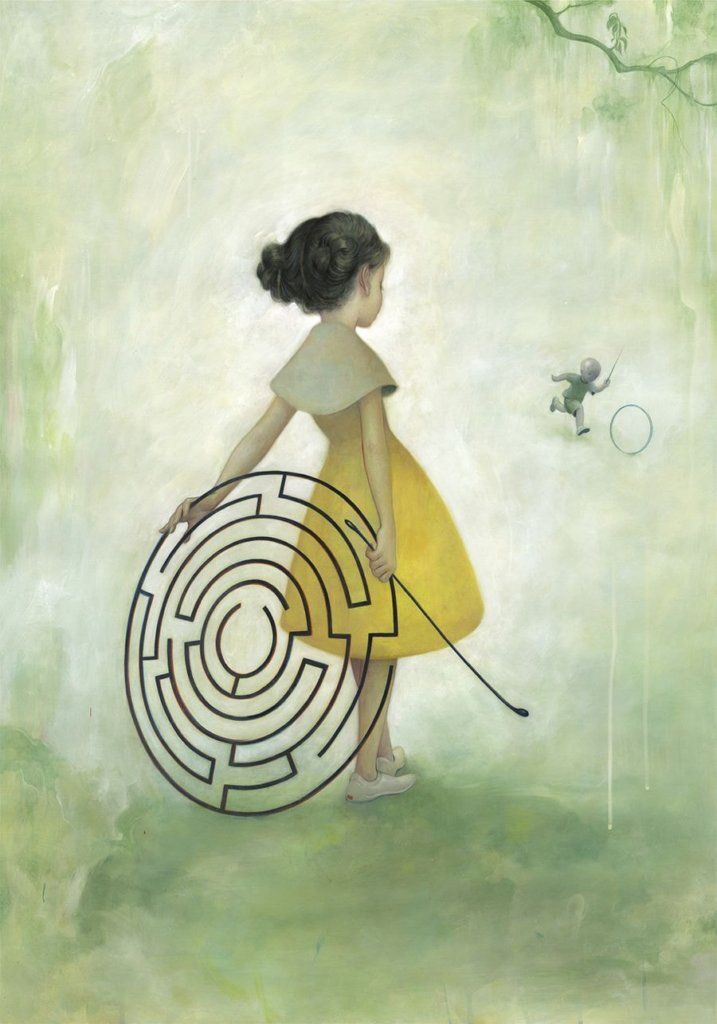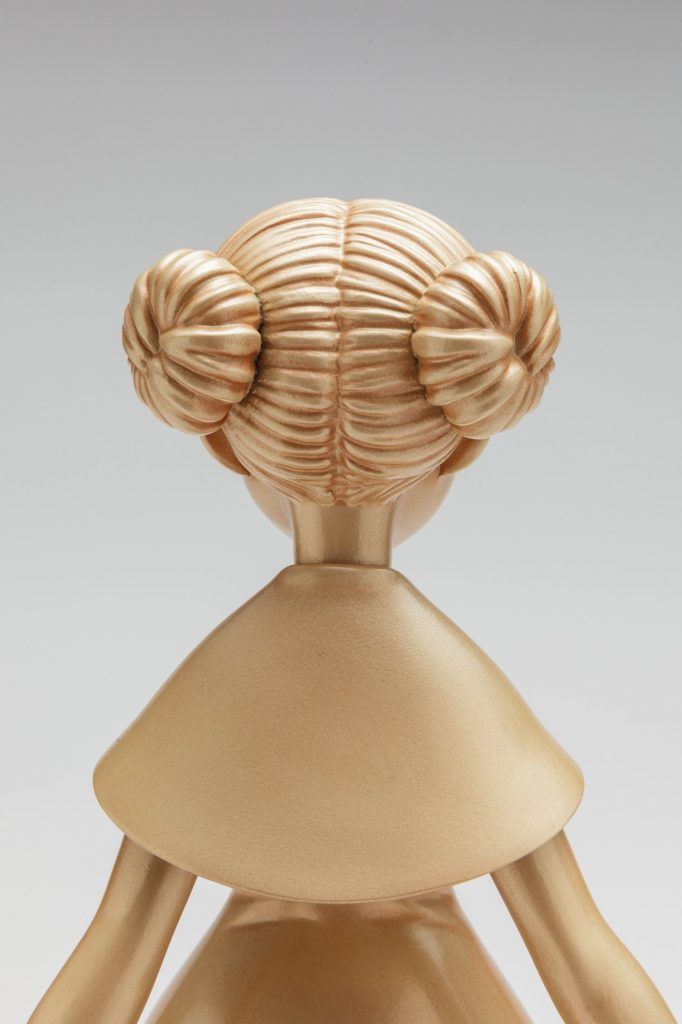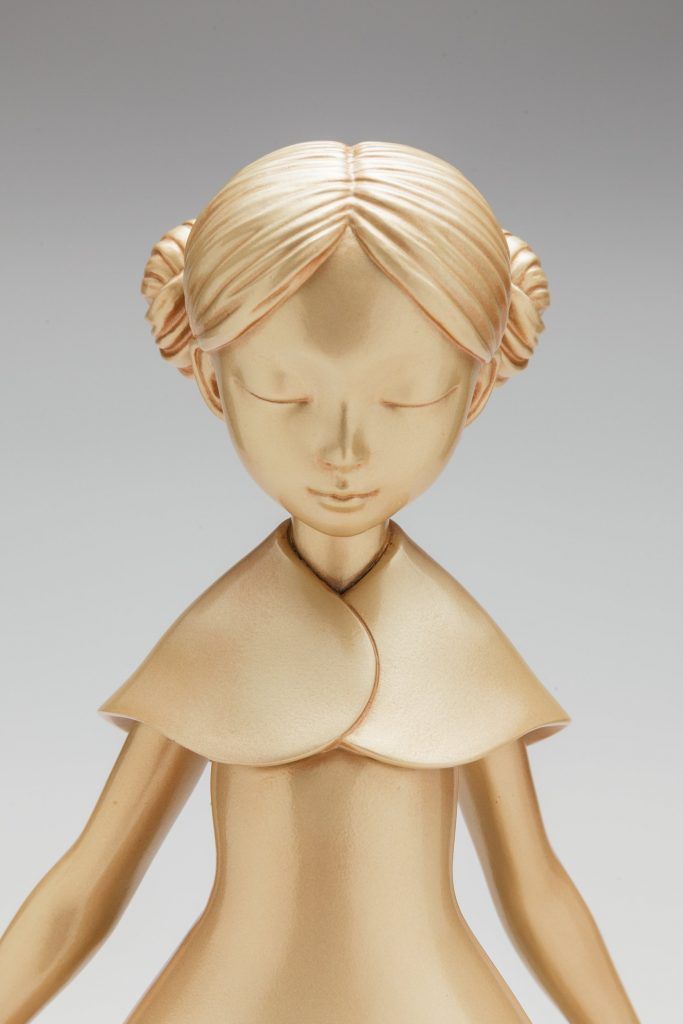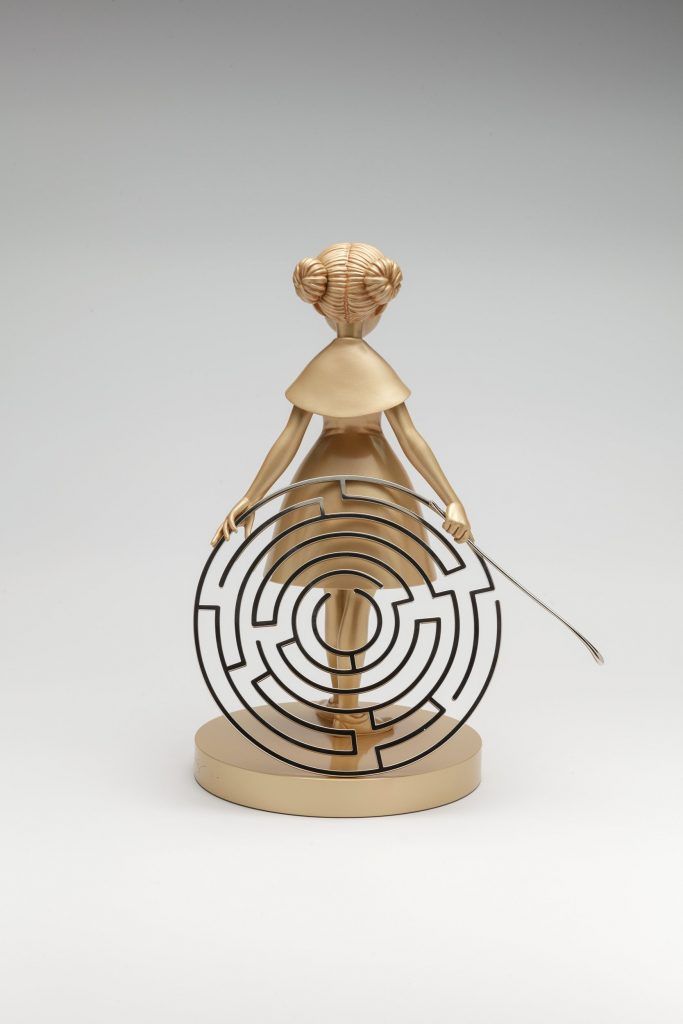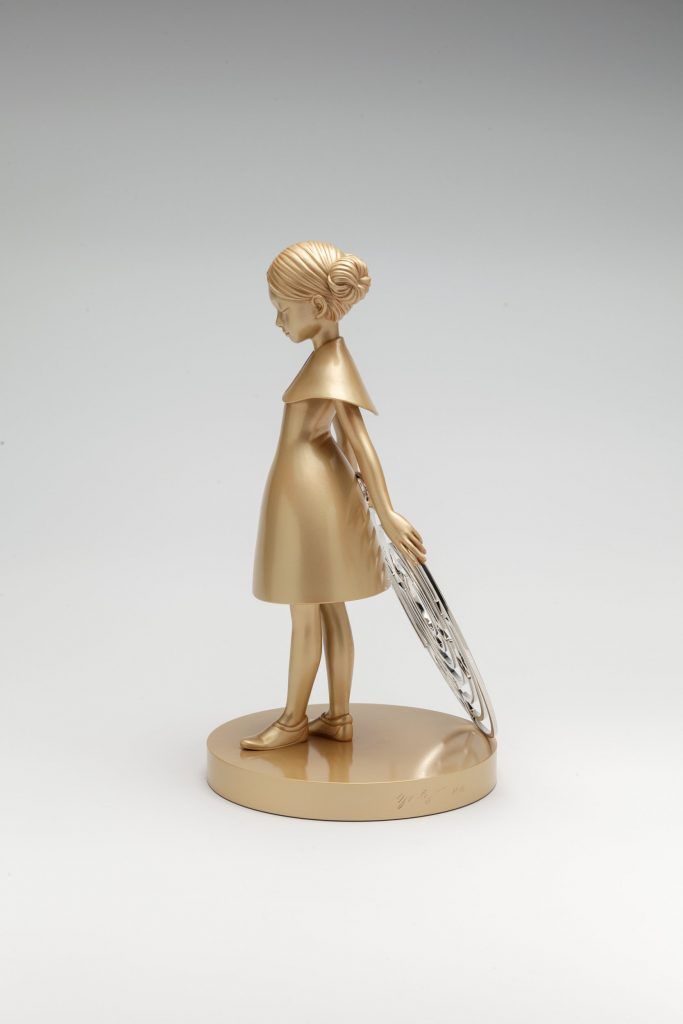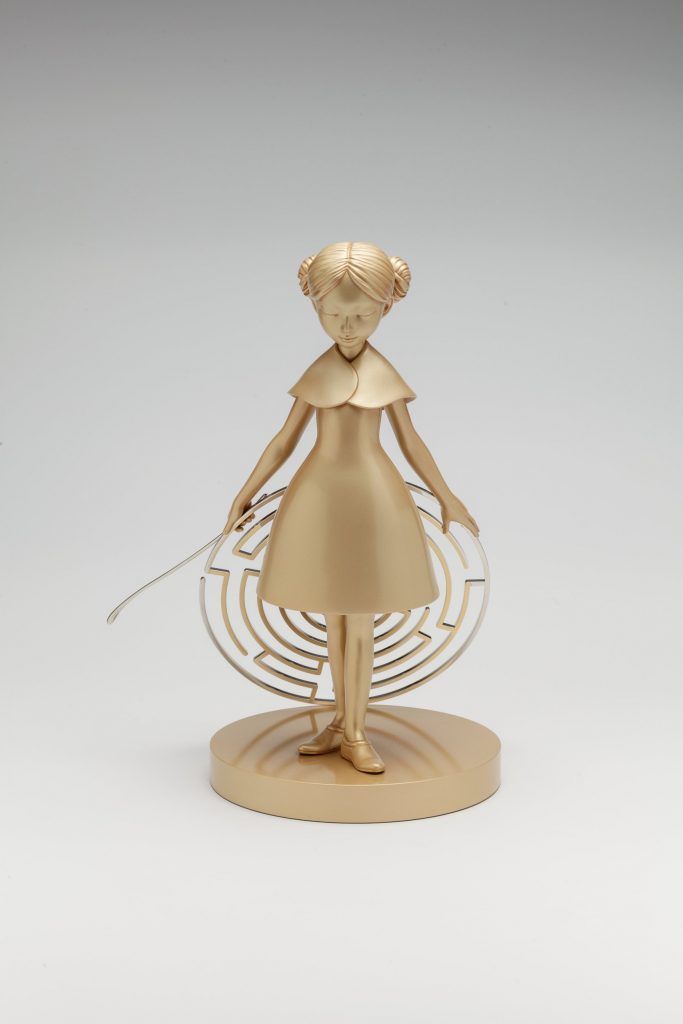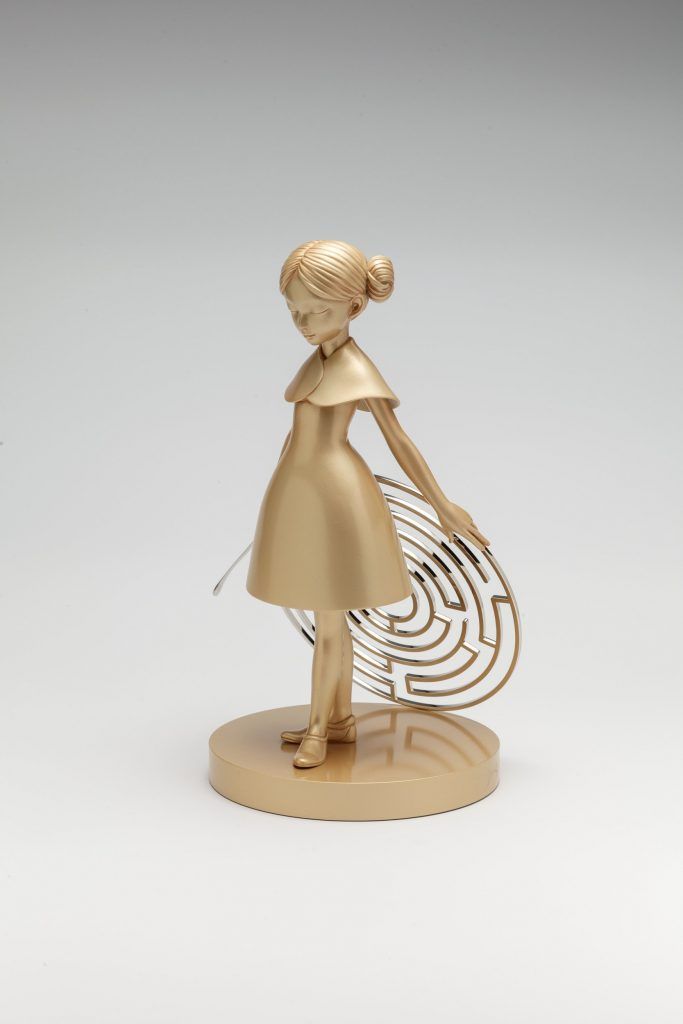 Thwarting notions of time and place, Taiwanese-American artist James Jean's work collapses eclectic references into bright, enthralling fantasticism.
Maze Aurum is a limited sculpture edition of 50, realising in 3 dimensions the subject of Jean's 2008 painting of the same name. Made in bronze, the surface is coated in a lustrous amalgam of gold, silver, copper and pearl powders with a satin finish.
Each caped figure holds a labyrinthine hoop and stick made from gold plated stainless steel, and stands on a circular bronze base finished with the edition number and artist's signature.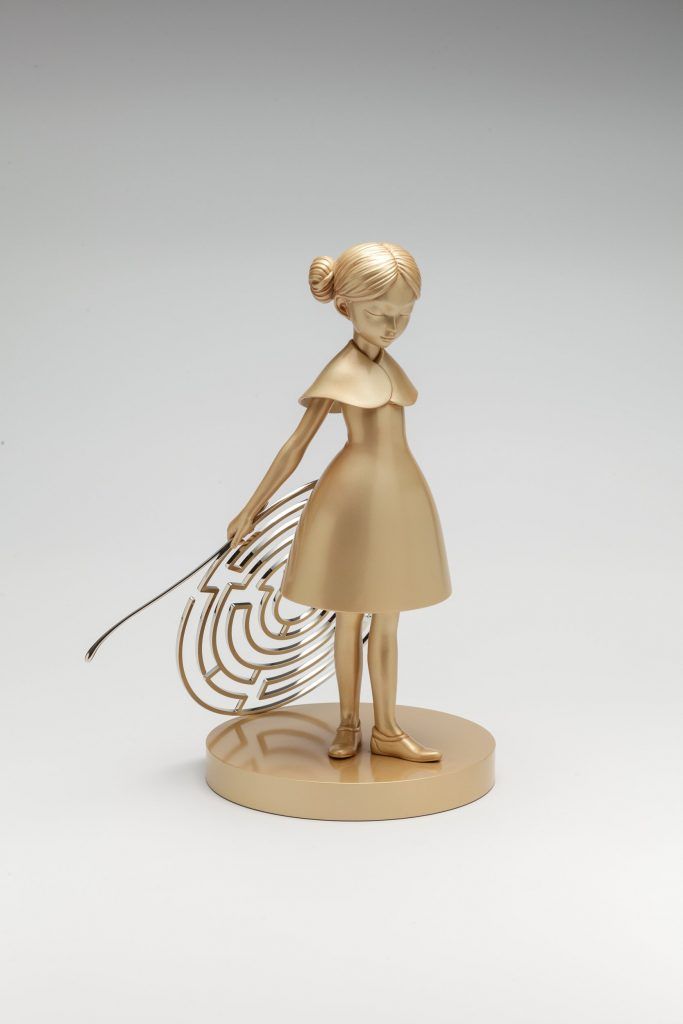 30cm x 16.5cm x 16.5cm
WHEN: Thursday May 6th 2021
WHERE: Sign up to the newsletter for the time at https://avantarte.com/
PRICE: €7,500
Certificates of Authenticity will be dispatched 6 months after launch. Each customer is limited to purchase one piece of this work.
Sign up to the newsletter for the time and date at https://avantarte.com/
You can get your daily Designer Toy fix from our TTC Mobile App. It's free too! FREE! Download on the iPhone or Android smartphones. Search for "The Toy Chronicle" and all your Designer Toy wishes will come true! Pretty much.
IT's FREE.