NooN and K.Olin tribu do it again with a little-added bling! Skull Gold Flowers Porcelain. K.Olin tribu and French artist NooN join forces for their a new collaboration, a Skull Gold Flowers Porcelain. After several series that have all been sold, here is his new skull.
The one here always combines a white porcelain skull with a beautiful golden decor. The contrast between the immaculate white of the porcelain and the brilliance without equal of the gold will delight the fans of beautiful objects and collectors of this artist.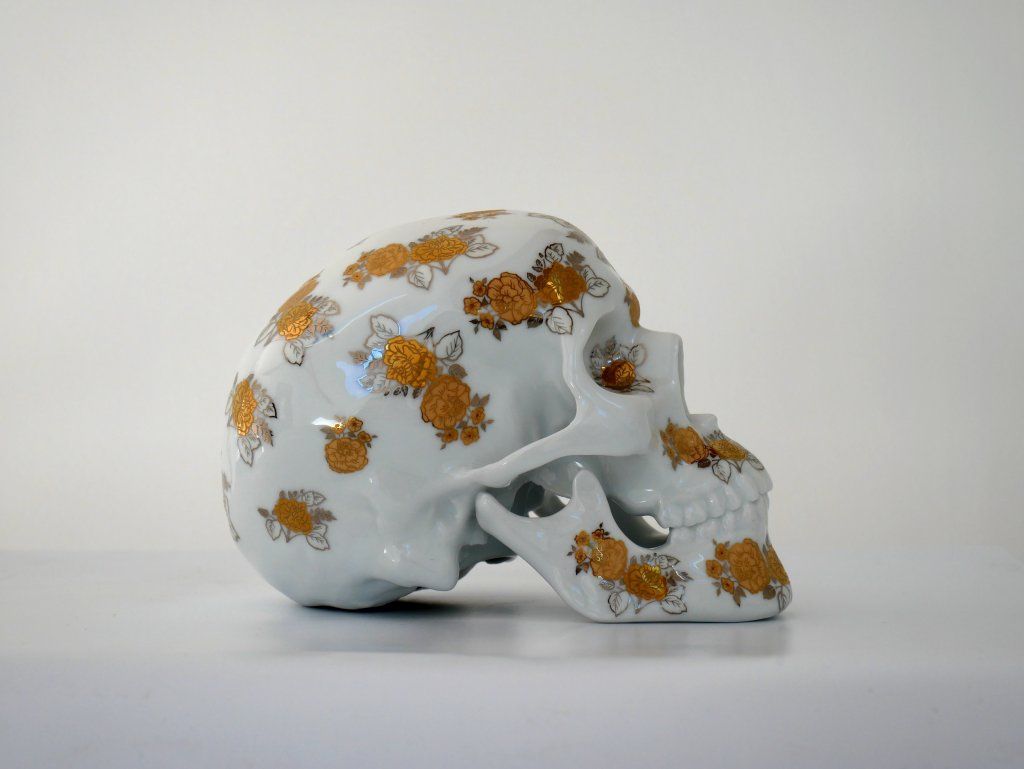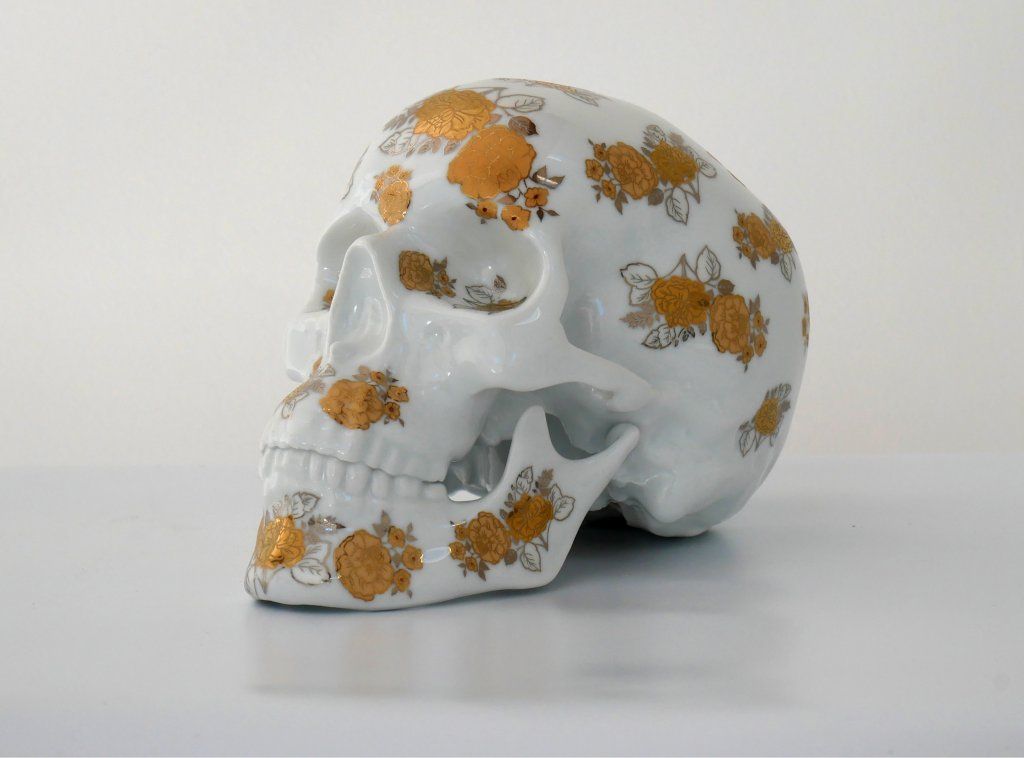 Extra white porcelain / MADE IN LIMOGES, FRANCE
Feature: the installation of the decor being made by the artist on each Skull, each piece is unique!
Size: 20 x 13 x 13 cm
delivered in a wooden case.
Made in Limoges France, France certified
Limited to only  50 pieces, each entry is numbered and then sold with a certificate of authenticity and delivered in a wooden crate.
The Skull Gold Flowers sculpture from NooN and K.Olin tribu is available at 
www.artandtoys.com.