Recharged and ready to go are the new editions of Shocking Sunflowers by Ron English! Powered by Made By Monsters x APPortfolio all you need to do is keep pouring popaganda every day, guaranteed to stay fresh. If you guys can cast your minds back to Ron English show where he showed the OG Sunflower sculptures at Art Fair Tokyo 2017 Now these Shocking Sunflowers are the vinyl versions with a Sponge Bob twist! Electrifying!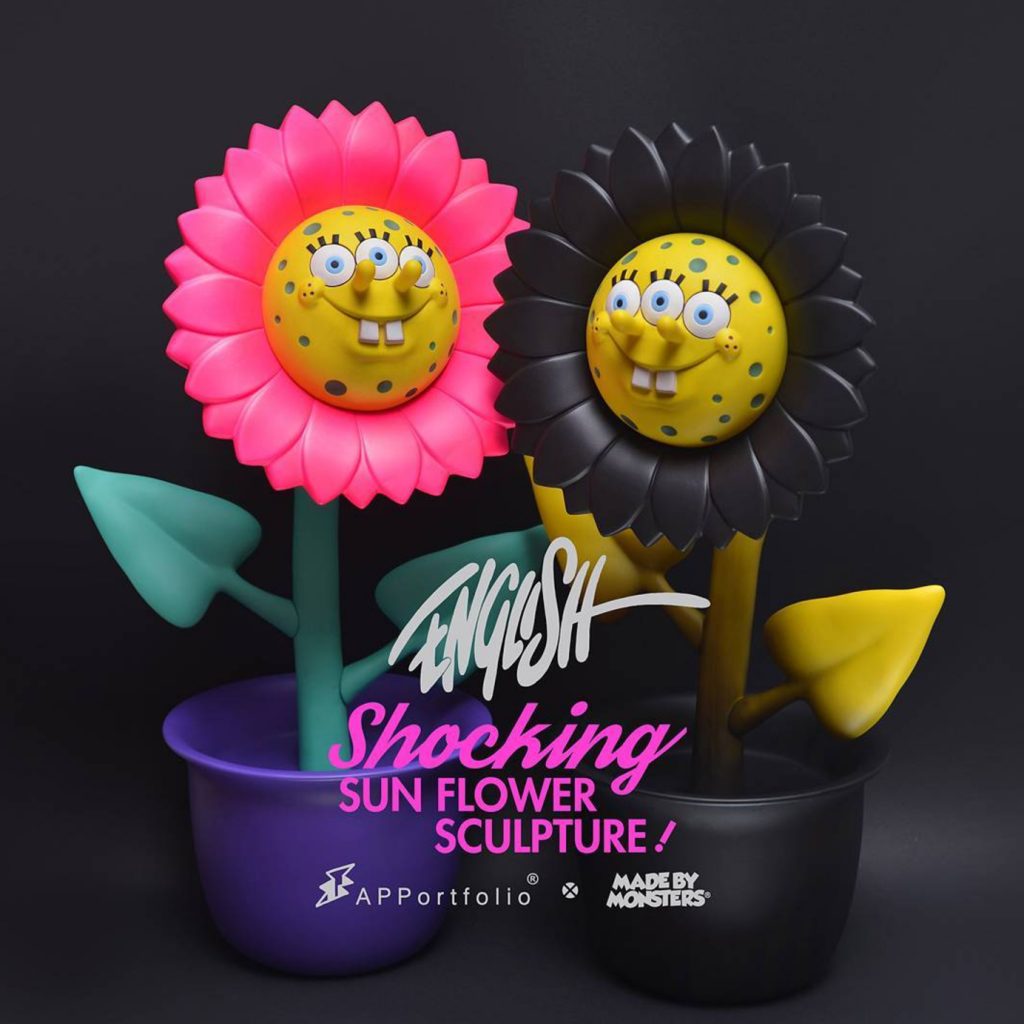 Releasing 1st September 2017
Material: Mixed media, steel reinforced, vinyl, metal
Size : 42 x 26 x 21cm
Hand numbered under vase
Color: 230 pcs – "Shocking Pink Special Edition", 70 pcs – "Dark Force Special Edition"
Total 300 Limited
Onsite: SEP 1st, YO'HOOD 2017, APPortfolio booth (IG: apportfolio)
Address: C04 – APPortfolio Booth, Shanghai World Expo Pavilion, 1099 Guode Road, Pudong New Area, Shanghai, China
SEP 2nd, Urban Croxx, Mission Hills Shenzhen (IG: urbancroxx)
Online: SEP 3rd 10:00 pm – noon  Eastern Time (IG: apportfolio) https://apportfolio.shoplineapp.com/
Retail Cost: USD 510 each
http://www.apportfolioasia.com/ for further info.