It was only a couple of days ago that our heart rates turned up a notch when SHARKO & REMI UNIT 01 by DEVIL TOYS x QUICCS x CHK DSK was announced HERE. Tomorrow SHARKO & REMI will cause havoc! As Quiccs x CHK DSK x Devil Toys will not only be unleashing the second edition of the sellout Sharko & Remi! Sharko & Remi UNIT01 edition, Evangelion theme colours but hold ON! A CHASE version has been thrown into the mix, FML ideally named "BERZERK MODE" because collectors will go BERZERK chasing this limited edition.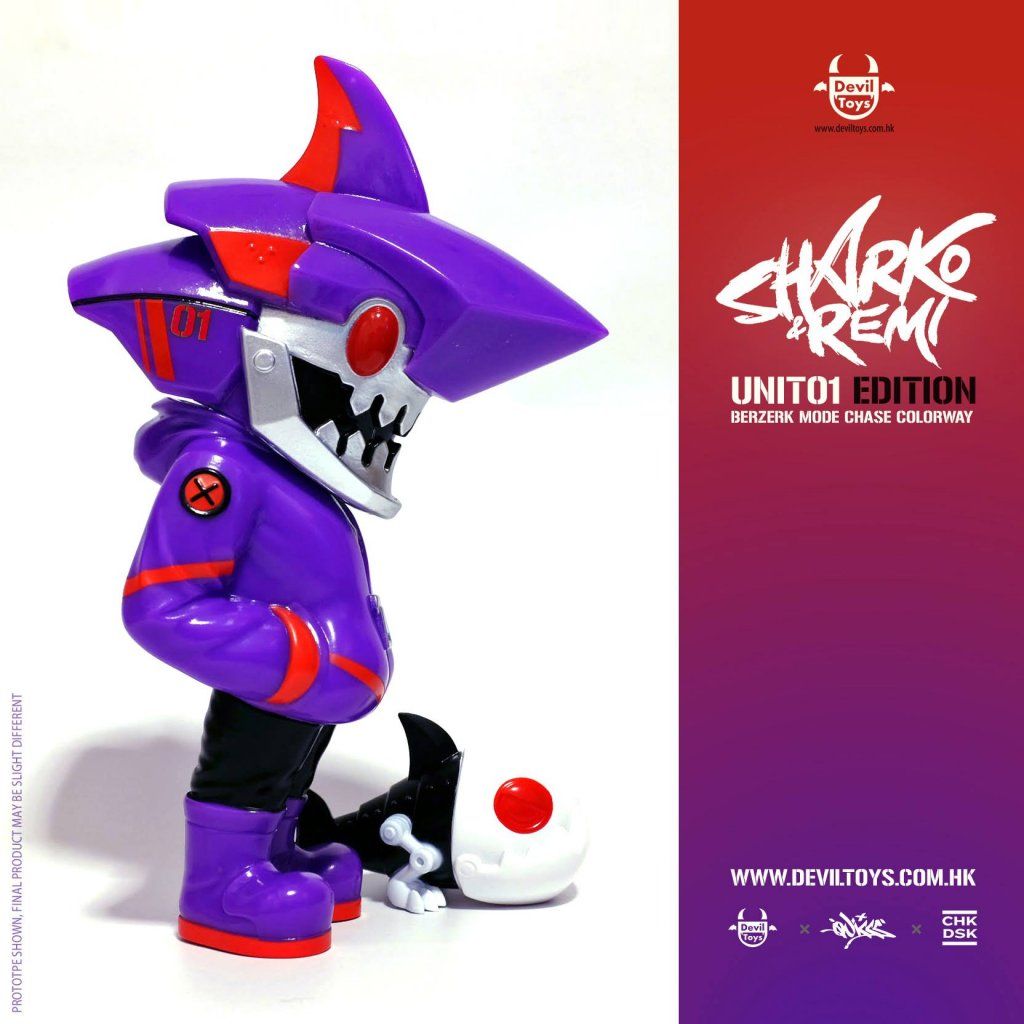 ***Notice
Besides the normal colour version, a special chase colorway – BERZERK MODE which will be randomly inserted with approx. 1/10 probability.
Retail pre-orders will be taken by international dealers too. Shipping in mid-August.
[box title="Important Details"]
Check out the first sold out edition below!
Check it out in our Facebook LIVE stream below.
Contact Quicccs via E: [email protected]
Find CHK_DSK on Instagram and Behance.