Quiccs x CHK DSK x Devil Toy is about to cause havoc!  Toy Station Hong Kong has landed an EXCLUSIVE Sharko and Remi soft vinyl figure in the 7-Eleven Convenience stores colour scheme! Talk about teasing, Toy Station acting like a stripper, HA. We predict a weekend release and judging by previous releases this edition will be limited.
What you can do is hound Toy Station Hong Kong and demand more photos and release info, Ha.
[box title="Important Details"]
UPDATE
To enter the Pre-order Lotto visit Toy Station's Facebook page HERE and send them a DIRECT MESSAGE with your entry.
Sharko & Remi (lottery)
Limit to 100
售價$550 訂金$300
Find Toy Station at
Date of arrival at the end of March.
[/box]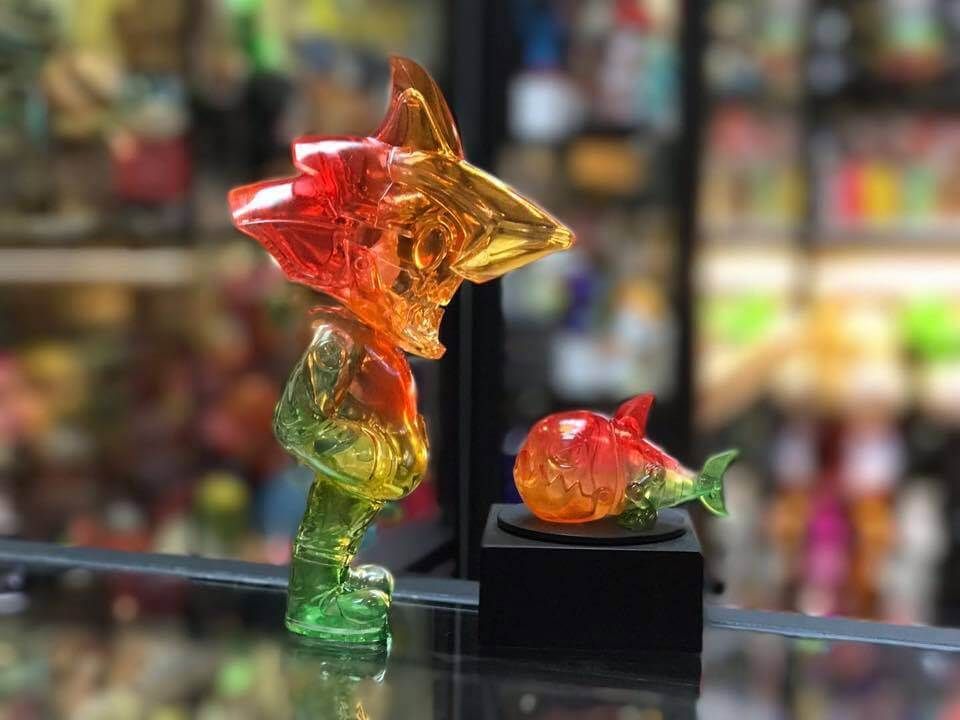 If you want to get your Designer Toy news first, you should look to download our new TTC Mobile App. Designer Toy news direct to your smartphone. No dealing with social media algorithms.
IT's FREE!
http://www.deviltoys.com.hk/ for more vinyl and high-end action figures.
Contact Quicccs via E: [email protected]
Find CHK_DSK on Instagram and Behance.