Colombia based artist, Bendito Calabazo is already shaking up the Colombia scene with his Santa Gula (Holy Gluttony) Imagine seven deadly sins locked into one! no need as Bendito has combined his favourite of seven sins into one! Unleashing this beast, Santa Gula! Bendito Calabazo first and hopefully not the last resin designer toy. Digging the pointillism paintwork and those notorious large nips! HA. only 3 made each one comes with a different tattoo style!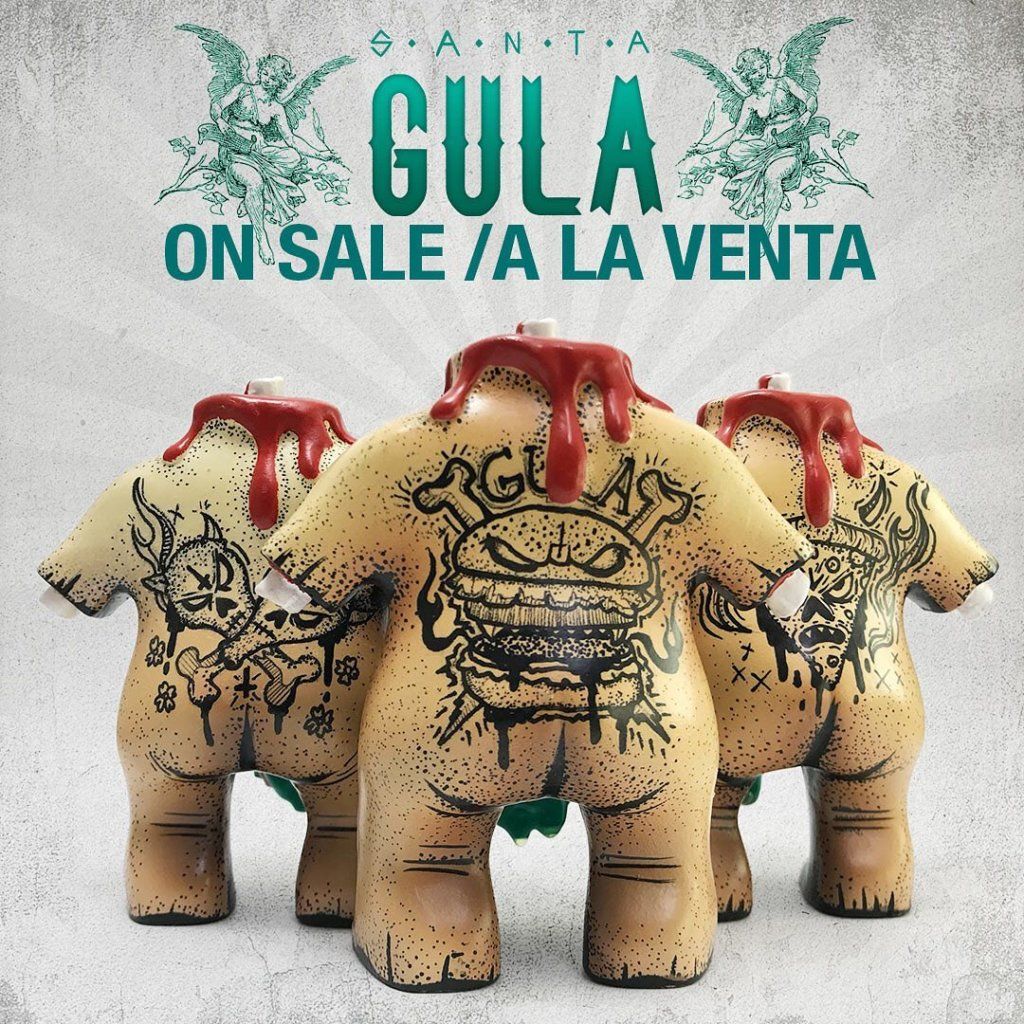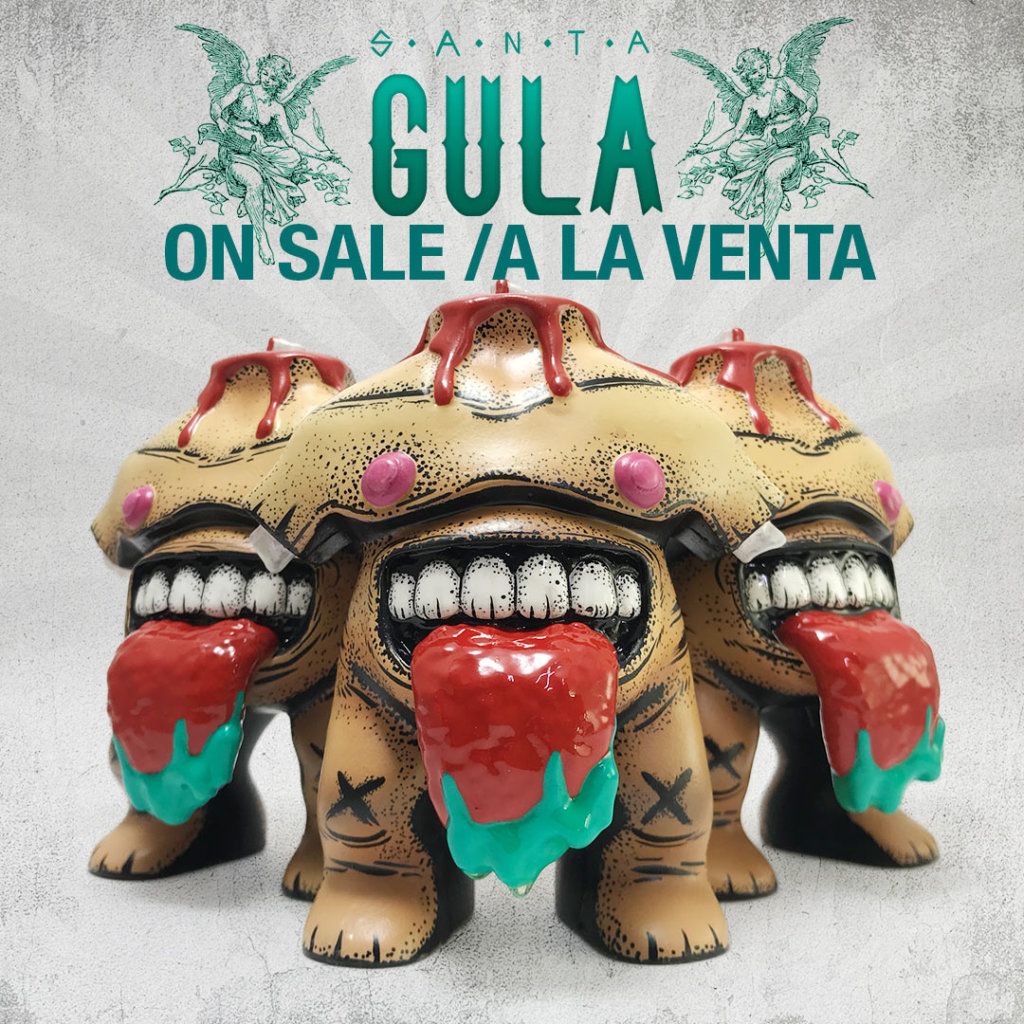 There are only 3 made -Skin and tattoos edition
MATERIAL : Resin
Size: 12 cms (4,7 inches)
Hand painted Only 3 available
WHEN: NOW
WHERE: Simply direct message via Instagram.
Price: 55 USD including shipping
Find Bendito via Instagram.
If you want to get your Designer Toy news first, you should look to download our new TTC Mobile App. Designer Toy news direct to your smartphone. No dealing with social media algorithms.
IT's FREE!